The Bard Recovery IVC filter and its ostensibly new and improved cousin, the Bard G2 IVC filter, have been linked to an increased risk of fracture which can cause serious injury or death.
A New Verdict in 2018 That Means Something to You
The big news in these IVC filter cases came in April 2018 when plaintiff scored their first big win.  An Arizona jury awarded a Georgia woman $3.6 million, including $2 million in punitive damages.
Plaintiffs' lawyers were high on these cases when we were losing because we always thought a jury would get angry at the fact in these cases.  It took us a while — which often happens in mass tort cases — but we were right.
Now the momentum is with the plaintiffs and the estimated settlement value of the IVC cases is on the rise.  Is the average settlement value of these cases going to be $3.6 million?   No way.  But the value of these cases is on the rise and other big verdicts will push the settlement value that much higher.
But It is Still a Battle
In October 2018, plaintiff took a hit in an Arizona federal court, giving C.R. Bard its second MDL victory.  Juries are still mixed on whether Bard Moreover, Bard has met its obligation to disclose to the physicians who were using these IVC filters all the relevant information relating to its products that those doctors would reasonably need to know in order to make determinations regarding whether to use an IVC filter.  As we discuss below, these battles to shape the settlement value of these cases will continue with two trials set for early 2019.
History of IVC Filters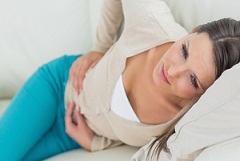 IVC filters were developed for patients that have trouble with anticoagulation therapy because of concomitant bleeding or a high risk of bleeding.   IVC filters have been developed to address these issues. These devices are placed in the IVC and are designed to allow relatively uninterrupted blood flow while catching pieces of blood clots and preventing them from migrating to the pulmonary arteries. These devices essentially resemble the ribs of an umbrella without the cloth stretched between them.
The first IVC filter was the Mobin-Udin filter developed in 1967.  It was replaced by the Greenfield filter in 1973. These first generation filters required surgical access to the femoral vein for placement and the threshold for their implantation was high.
Over time, IVC filters were able to be placed percutaneously through a large bore IV placed in the femoral vein.  Then the retrievable filters was invented to be placed and left in place permanently or retrieved over the course of months. These filters were attractive for patients needing temporary IVC filter therapy.  The same cast of characters we have today jumped into the retrievable IVC filters fray:  Cook Medical (Gunther-Tulip), Bard Medical (Bard Recovery Filter) and Cordis (Optease).
IVC Filter Problems
Venous thromboembolism, or the formation of blood clots in the veins, occurs in more than 200,000 Americans per year. Bard's IVC filters are medical devices placed in the patient's vena cava designed to catch blood clots for patients at risk for pulmonary embolism. The filters are designed to trap clots before they travel to the lungs. Certainly, you don't implant these filters unless the patient is at risk and attempts to mitigate risk using medications have not been effective. Only then do doctors turn to these Bard IVC filters.
But, apparently, the Bard filters create their own problems. On August 9, 2010, the FDA released information warning of complications with the Bard IVC Filters. That same day, an article appeared in the Archives of Internal Medicine concludes that the Bard Recovery® Filter has a 25% rate of fracture and the G2® Filter has a 12% rate of fracture.
The IVC filter failures included death, filter migration, caval perforation, filter embolization, pulmonary embolism (PE), caval thrombosis and filter fracture.  In 2018, there is data that indicates that the G2 IVC filter was failing at a significantly increased rate relative to Bard's predicate permanent device, particularly with respect to migration and perforation.  This has lead to a lot of lawsuits claiming injury and death.
If you or a loved one has suffered from a Bard IVC filter fracture, call 800-553-8082 or get a free online consultation.