Truck accident injury lawsuits are significantly different that normal auto accident lawsuits.  Cases involving commercial truck accidents are more complex and have higher stakes than your standard car accident.  Getting a lawyer with experience handling these cases is critical if you want to maximize your settlement payout.
This page will look at Atlanta truck accident cases. Our truck accident lawyers will review key points of truck accident law in Georgia and examine the average settlement value of Atlanta tractor-trailer truck accident cases.
---
RELATED CONTENT:
Atlanta Car Accident Lawsuits & Settlements
Georgia Medical Malpractice Law & Settlements
Value of Georgia Personal Injury Cases
---
Determining Fault & Liability in Atlanta Truck Accident Cases
Georgia follows an "at-fault" system for determining who is legally responsible for vehicle accidents, including accidents involving big rig trucks. Under this system, the driver who is considered to be "at-fault" for causing the accident has sole liability for the other driver's damages. The at-fault driver is determined based on the application of Georgia's traffic rules and laws.
Determining who is at-fault in an Atlanta truck accident case is based on the same analysis and principles that apply in all auto accident cases. However, determining liability in Atlanta truck accident lawsuits is often more complicated than it is in normal auto accident cases. This is because almost all commercial truck drivers are independent contractors. In truck accident cases, you have to establish whether the driver has sole liability for the accident or whether the trucking company can also be held liable.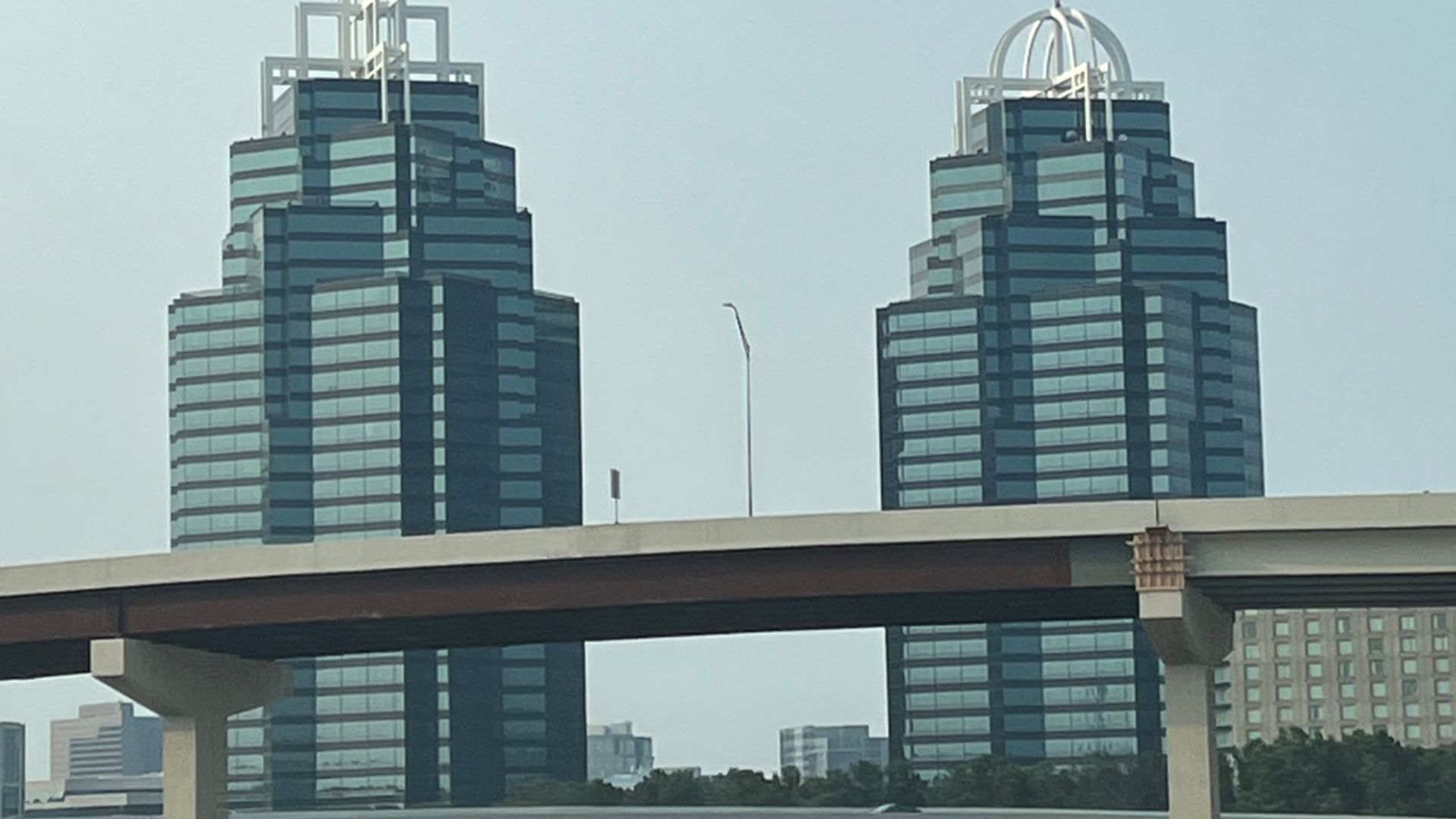 Truck drivers will almost always have direct liability when they are found "at-fault" in an accident. Trucking companies can also be held liable if they failed to conduct proper background checks on their drivers, encouraged violation of hours-of-service regulations, or failed to maintain their vehicles properly. Truck manufacturers or maintenance providers can be at fault if a defective or poorly maintained part contributed to the accident.
Georgia's Modified Comparative Fault Rule
In Georgia, the concept of negligence plays a pivotal role in truck accident cases. To win a lawsuit, you must prove that the defendant acted negligently, their negligence directly caused the accident, and that you suffered damages as a result.
Georgia follows a modified comparative negligence rule, which means that you can still recover damages even if you were partly at fault for the accident, as long as your share of fault is not greater than the defendant's. However, your compensation will be reduced by your percentage of fault. For example, if you're found to be 20% at fault, your damage award will be reduced by 20%.
Statute of Limitations for Atlanta Truck Accident Cases
If you are injured in a truck accident in Atlanta, Georgia law imposes time limit on how long you can wait before filing a truck accident lawsuit. This law is called the statute of limitations.
The statute of limitations for truck accident lawsuits in Georgia is 2-years. GA Code § 9-3-33 This means that if you want to file a lawsuit to get compensation for injuries in an Atlanta car accident, you must file the lawsuit within 2 years of the date of the accident. If you don't file your case within 2-years, your claims will be legally barred.
Damages in Atlanta Truck Accident Lawsuits
Anyone who is seriously injured in an Atlanta truck accident and brings a successful lawsuit against the truck driver (or trucking company) will be legally entitled to recover the following categories of damages:
Lost Wages (past and future)
Medical Expenses (past and future)
Mental Pain & Suffering
Punitive Damages (sometimes)
How Atlanta Truck Accident Settlements Are Calculated
Determining settlement amounts in truck accident cases in Atlanta involves several critical factors. These factors are assessed either during negotiations between the victim's attorney and the defendant's insurance company, or by a judge or jury if the case goes to trial. Below are the key factors considered:
Severity of Injuries: The severity of the plaintiff's injuries suffered in the truck accident is always the most significant factor in determining the settlement valueof the case. More serious injuries increase the potential settlement value.
Liability: If the truck driver's liability for the accident is clear and not subject to dispute, the accident case will have a higher settlement value.
Available Insurance or Assets: The amount of insurance coverage and/or financial assets available to cover a settlement also has a big impact on the potential value of truck accident cases. The Federal Motor Carrier Safety Administration (FMCSA) requires all commercial trucks to carry a minimum of $750,000 in insurance protection. Most big rig trucks are covered by policies with a limit of $1 million or more.
Medical Expenses: Cases in which the plaintiff suffered serious injuries and has incurred significant medical expenses will always have a higher settlement value. Not only can the plaintiff recover damages for these expenses, but higher medical expenses tend to legitimize the plaintiff's injuries in the eyes of insurance adjusters.
Venue: The Atlanta area (Fulton County, DeKalb County, and Gwinnett County) is known to be plaintiff friendly, which helps push up the potential settlement value of cases.
Atlanta Truck Accident Verdicts and Settlements
Below are summaries of recent verdicts and publicly reported settlements in Atlanta truck accident cases.
$178,457 Verdict (N.D. Georgia 2023): Plaintiff was driving a pickup truck north on an interstate entry ramp when his vehicle was rear-ended by a semi tractor-trailer driven by the defendant, an employee of defendant Crete Carrier Corporation. The plaintiff reportedly suffered injuries, including a ruptured cervical disc and myeloradiculopathy and required fusion surgery. He was allegedly diagnosed with 28 percent whole person impairment.
$1,765,360 Verdict (N.D. Georgia 2023): Plaintiff was driving west on the interstate when a westbound tractor-trailer, driven by an employee of defendant New Prime Inc., merged into her lane and struck her vehicle. The plaintiff alleged serious injuries to her neck which required surgery and resulted in $201,264 in past medical expenses. The jury found the plaintiff 40 percent liable and the defendant 60 percent liable. In judgment, the court reduced the verdict amount to 1,059,216.
$7,700,000 Verdict (Gwinnett County 2022): A 56-year-old female driver sustained fatal injuries when a tractor trailer owned by defendant ABF Freight Systems, Inc. struck her vehicle while making a negligent lane change. The jury awarded a total of $7.7 million, but they found that the decedent was 35% at-fault for the accident, so the verdict was reduced to $5.05 million.
$6,000,000 Verdict (M.D. Georgia 2022): Plaintiff, a 22-year-old female motorist, collided with the rear of a semi/tractor-trailer, belonging to defendant Werner Enterprises. The plaintiff allegedly suffering a traumatic brain injury, shattered cheekbones, a broken jaw and teeth, and injuries to her arm, hand, and leg. The plaintiff claimed that the defendant's truck negligently stopped on a highway, apparently trying to turn left onto a side street, in the process of making a buttonhook turn. Jurors apportioned fault at 60 percent to the defendant and 40 percent to the plaintiff, so the verdict was reduced down to $3.6 million.
$538,124 Verdict (N.D. Georgia 2021): The plaintiff reportedly sustained a rotator cuff tear to his left shoulder which required injection therapy and surgery and was left with a permanent impairment, limiting his ability to work and forcing him to change his profession, when the tractor-trailer he operated in a rail yard was struck from the rear by a truck owned by defendant Parsec, Inc.
Contact an Atlanta Truck Accident Lawyer
Call 800-553-8082 if you are looking to maximize the settlement amount of your Atlanta Truck accident case, or contact us online.