This page will look at Georgia personal injury lawsuits and how much they are worth. We will provide a general overview of some critical aspects of Georgia tort law, including the types of damages plaintiffs can get under Georgia law and how long they can wait to file. We will also look at the average settlement value of Georgia personal injury lawsuits.
Damages in Georgia Injury Cases
Under Georgia law, anyone physically injured by the negligent or reckless conduct of another person or entity is entitled to hold that person financially responsible for the "damages" caused by the injuries. Damages are intended to make the plaintiff whole by restoring them to their position before the injuries. In Georgia, personal injury plaintiffs are entitled to 3 different categories of damages:
Medical Expenses: Georgia accident victims are entitled to compensation for the full cost of all medical care and treatment for the injuries caused by the defendant's negligence. The plaintiff is entitled to recover the full cost as long as the treatment is medically necessary and reasonable. This includes the cost of future medical treatment that may be required down the road.'
Lost Income: Georgia plaintiffs can get damages for any lost wages or lost income that they incurred as a direct result of the injuries caused by the defendant. For example, John is rear-ended by Jane and injures his back. John can't return to his job as a roofer for six months after the accident. When he finally does go back, John can no longer get up on the roofs, and his company has to move him to a desk job that pays $20,000 less per year. If John brings a personal injury lawsuit against Jane, he would be entitled to damages for the six weeks of lost wages plus the $20,000 per year in future lost income.
Pain & Suffering: under Georgia law, injured plaintiffs can also collect damages for mental pain & suffering related to the physical injuries caused by the defendant's negligence.
Cap on Damages in Georgia
Many states have enacted laws imposing caps on the maximum damages plaintiffs can receive in personal injury lawsuits. Georgia does not impose any damage cap for personal injury cases involving auto accidents, premises liability, products, and other injuries.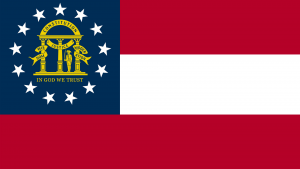 In 2005, however, the Georgia legislature enacted a law imposing a limited damage cap in medical malpractice cases.
That law (GA Code §51-13-1) limits the amount of pain & suffering damages a plaintiff can get in a medical malpractice case to $350,000 from an individual defendant.
In Atlanta Oculoplastic Surgery v. Nestlehutt, 691 S.E.2d 218 (Ga. 2010), the Georgia Supreme Court refused to apply the statutory damage cap because the law violated Georgia's state constitution. The damage cap law remains on the books in the Georgia Code, although its validity is doubtful in light of the Nestlehutt decision.
Georgia Statue of Limitations for Personal Injury Cases
All states have laws of limitations that limit how long a plaintiff can wait to file a lawsuit. In Georgia, the statute of limitations for filing a personal injury lawsuit is 2-years from the date the claim "accrues." GA Code § 9-3-33 If prospective plaintiffs in Georgia don't file their injury lawsuit within the 2-year limitation period, they will be permanently barred from filing suit.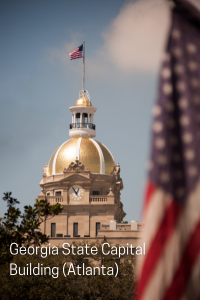 Georgia follows the "discovery rule" to determine when a "claim accrues" and the 2-year limitations period begins. Under this doctrine, a claim accrues when the plaintiff knows or reasonably should know that they potentially have a legal claim against the defendant.
In auto accident cases, the claim accrues on the accident date because any reasonable person should understand that they have a claim against an at-fault driver. In malpractice cases, however, the date when the claim accrues can be much more complicated.
There is also a ten-year statute of repose in product liability cases.  Recklessness is an exception that can extend the deadline to file beyond ten years if the discovery rule applies.
How Much Are Georgia Personal Injury Lawsuits Worth?
The potential value of a Georgia personal injury lawsuit in a settlement or trial depends on several different factors. Still, the most crucial factor is the severity level of the plaintiff's physical injuries. Personal injury and wrongful death lawsuits involving more serious, permanent injuries have a higher settlement value. The chart below shows average settlement values for Georgia personal injury cases based on injury level.
| | |
| --- | --- |
| LEVEL OF INJURY | AVERAGE VALUE |
| LEVEL 1 (Minor) | $16,000 – $27,000 |
| LEVEL 2 (Moderate) | $55,000 – $129,000 |
| LEVEL 3 (Major) | $205,000 – $520,000 |
Several other factors significantly impact the potential value of an injury case in Georgia. The type of personal injury case (e.g., auto accident vs. medical malpractice) often makes a big difference, in part because of the amount of available insurance to cover any damages.
In many auto accident cases, for example, the value of a case is limited to $150,000 – $200,000 (or even less) because that is the maximum policy limit for auto insurance policies.
Another major factor driving the value of Georgia personal injury cases is what jurisdiction the case is in. Georgia is a state with an extensive range of socio-economic demographics. If you have a personal injury case in Atlanta or DeKalb County, it will have a much higher value because juries in these locations are more plaintiff-friendly than those in rural parts of the county.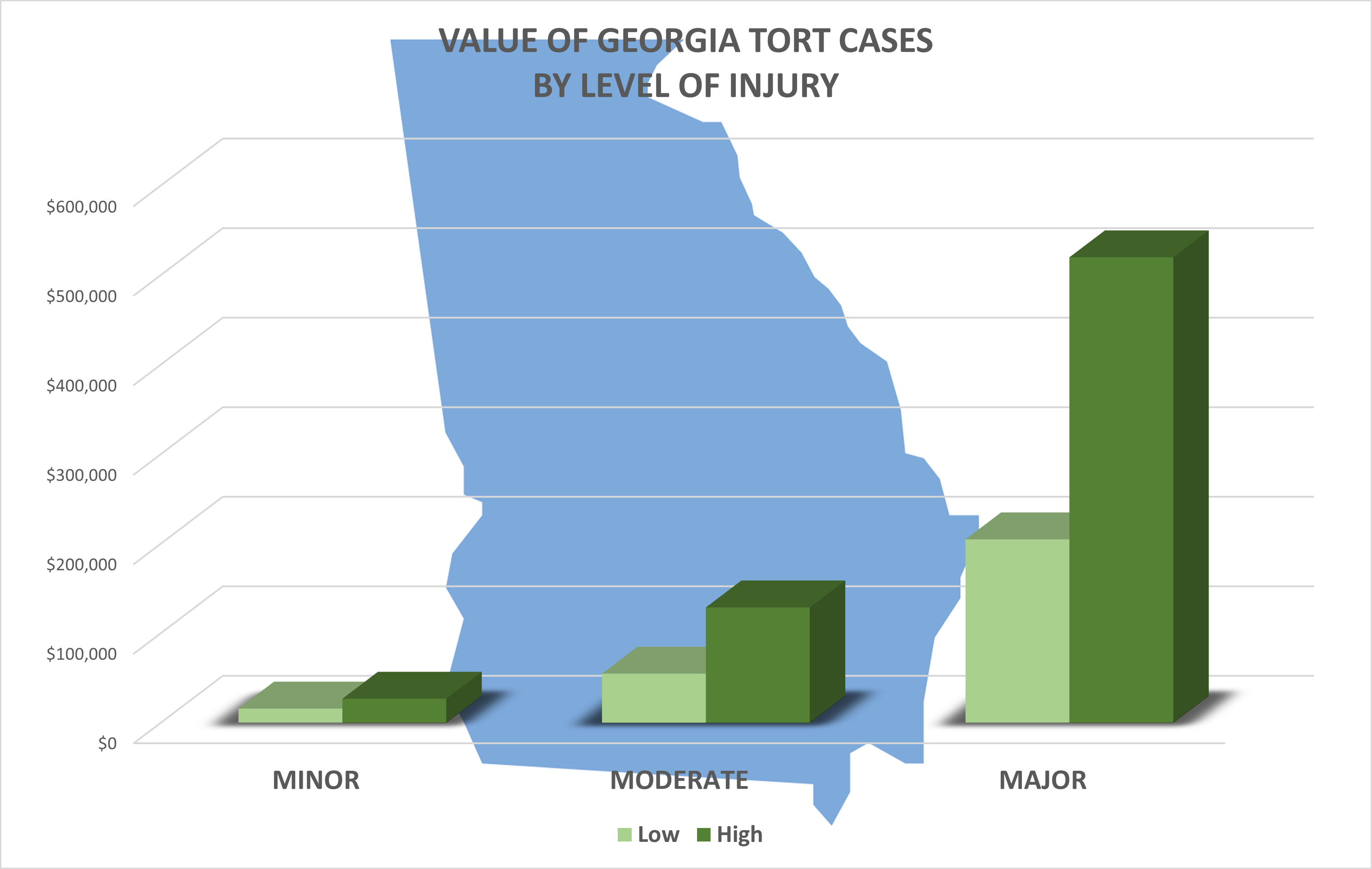 Negligent Security Lawsuits in Georgia
Negligent security lawsuits in Georgia are part of premises liability law, specifically focusing on cases where inadequate security measures have led to preventable harm. In Georgia, these suits often arise after criminal activities at premises such as apartment complexes, hotels, shopping malls, and parking garages.
The underlying premise of any negligent security lawsuit in Georgia is the failure of property owners or possessors to provide reasonable security measures, leading to harm or injury to an individual who was lawfully present on the premises.
Georgia Law on Negligent Security
Under Georgia law,  landowners or occupiers must exercise ordinary care in keeping the premises and approaches safe (O.C.G.A § 51-3-1). This applies to commercial establishments, residential complexes, and other public spaces. The law further stipulates that failure to meet this standard can render the owner or occupier legally liable for any injury or harm arising from such negligence.
Georgia courts utilize a 'foreseeability' criterion to assess the responsibility of property owners. The premises owner may be liable if they could reasonably foresee the likelihood of a criminal act but failed to take reasonable steps to deter it. Georgia courts have long held that previous similar criminal activities could create foreseeability of the incident at hand.
Georgia Personal Injury Verdicts and Settlements
2023, Georgia: $2,000,000 Settlement. A tragic incident occurred when an employee attempted to aid his boss in attaching a peanut wagon to a truck. The employer, in error, pressed the accelerator, which led to the truck suddenly moving in reverse, trapping and fatally injuring the worker between the vehicle and the peanut trailer. The worker died instantaneously on the spot. Why is this not a workers' compensation claim?  Farm workers and businesses with less than three employees are not covered under the Georgia Workers' Compensation Act, meaning you can sue your employer directly. The employer settled for $2 million, the amount of the employer's insurance policy.
2023, Georgia: $32,550,000 Verdict. A Fulton County jury awarded a $35 million verdict to the parents of a Yale University student who died after colliding with an ornamental planter in the City of Milton, finding the city 93% at fault for maintaining a dangerous public nuisance. The victim apparently – no one saw the crash- swerved off the road, possibly to avoid an animal or another vehicle, and collided with the planter. The wrongful death lawsuit filed in Atlanta alleged that the planter on City property violated the city's ordinances, which require roads to have clear recovery areas and prohibit permanent obstructions. After accounting for the 7% fault assigned to the victim, the final payout was $32.55 million.
2023, Georgia: $8,500,000 Verdict.

A 36-year-old woman gave birth and died of cancer 13 months later.  She sued the OB for not diagnosing her abdominal cancer in time because an ultrasound she had would have put a reasonable doctor on notice that she needed to get checked out.  The jury awarded The $8.5 million verdict, which included $7 million for Sain's noneconomic damages, such as pain and suffering, around $1 million for past medical expenses, $500,000 for her husband's loss of companionship, and $7,000 for funeral costs. Oddly, no damages were awarded for wrongful death.

2023, Georgia: $9,000,000 Verdict. A Fulton County jury issued a $9 million judgment against Resurgens Orthopedics and one of its doctors for the lifelong hand injury suffered by a child after treatment for a fractured arm. The case centered on the contention that the doctor had applied a splint too tightly, thereby cutting off blood to the child's hand. The defense maintained that the injury was due to a rare, unpredictable condition, not a result of medical malpractice. Despite this, the jury sided with the plaintiff, awarding a compensation payout significantly higher than the $2 million initially offered as a pre-trial settlement by the defense.
2022, Georgia: $6,400,000 Verdict.  A motorcyclist was hit by a bus operated by the Metropolitan Atlanta Rapid Transit Authority (MARTA). The bus was exiting a university campus by turning left across southbound lanes of traffic when the collision occurred, and the plaintiff reportedly was ejected from his motorcycle.  He tore virtually every ligament in his knee and incurred $397,178 in medical expenses.  The bus camera took video of the crash. After two days of deliberation, the Fulton County jury found the plaintiff 10% contributorily negligent – some nonsense about how the motorcyclist used his breaks – but awarded $6.4 million.
2022, Georgia: $5,000,000 Verdict. A man suffered acute hypoxic and hypercapnic respiratory failure and other undoubtedly serious complications. He required intubation. The nurse administered a dose of Propofol, resulting in the loss of the plaintiff's protective airway reflexes.  The plaintiff's medical malpractice lawyer also claimed that an error in the intubation procedures caused the man further injuries.  The jury awarded the man $4 million and his wife $1 million for loss of services.
2021, Georgia: $195,000 Verdict. A 33-year-old woman was rear-ended. She suffered a thoracic disc herniation. The woman underwent chiropractic treatments for five months. She continued to experience neck and back pain. The woman took prescription painkillers. She alleged negligence against the at-fault driver. The woman claimed she negligently operated her vehicle. She received a $195,000 jury verdict.
2021, Georgia: $200,000,000 Verdict. A 7-year-old boy was at a family reunion. His family rented a ski boat. The boy's great-uncle operated it. He and his cousins sat in the boat's seating area. Bow swamping occurred. The boat eventually submarined. The boy was washed out. His great-uncle could not see him. He put the boat in reverse to prevent it from sinking. The propellor subsequently struck the boy. He died from his injuries. The boy's parents alleged negligence against the boat manufacturer. They claimed it designed a defective product and failed to warn of the defect. The jury awarded $200,000,000.
2021, Georgia: $6,000,000 Verdict. A 46-year-old man was struck at a car auction. He suffered multiple hip tears. The man underwent three hip procedures. He also underwent cortisone injections. The man now experienced difficulty with prolonged walking. He stopped working as a mechanic. The man alleged negligence against the at-fault driver. He also made a vicarious liability claim against the auction's operator. The jury awarded $6,000,000.
2021, Georgia: $250,000 Verdict. A woman was on a MARTA bus. The bus driver braked suddenly to avoid rear-ending a vehicle. The impact threw the woman from her seat. She fell to the floor. The woman suffered head, rib, right wrist, and right knee injuries. She alleged negligence against MARTA. The woman claimed its bus driver negligently tailgated, failed to maintain an appropriate lookout, and failed to operate the vehicle safely. She received a $250,000 verdict.
2021, Georgia: $3,000,000 Verdict. A 43-year-old woman underwent an outpatient laparoscopy. Following the procedure, she experienced severe abdominal pain. The woman presented to the ER. The surgeon who performed the laparoscopy examined her. Two hours later, the woman was discharged. She died from sepsis two days later. The woman's family alleged negligence against the hospital. They claimed its staff failed to address and repair a bowel perforation. The jury awarded $3,000,000.
2020, Georgia: $65,000 Verdict. A woman was rear-ended at a red light. She suffered a cervical disc herniation, L4-5 arthropathy, left wrist tears, an injured right knee, and a pre-existing lumbar injury. The woman hired an Atlanta car accident lawyer who filed a lawsuit against the at-fault driver. She claimed he failed to slow down and maintain an appropriate lookout. The jury awarded $65,000.
2020, Georgia: $1,051,800 Verdict. A woman was rear-ended near an exit ramp. The woman suffered head, neck, and back injuries. She underwent cervical surgery. The woman alleged negligence against the at-fault driver. She claimed she tailgated her and failed to timely slow down promptly. The woman received $1,051,800.
2019, Georgia: $2,350,000 Verdict. A 70-something woman underwent a thoracoscopy. During the procedure, the surgeon damaged her vocal cords during intubation. The woman died six weeks later. Her family alleged negligence against the surgeon. They claimed he failed to examine her airways and intubate her properly. The jury awarded $2,350,000.
2019, Georgia: $100,000 Verdict. A woman was rear-ended at a red light. She injured her right shoulder, right arm, and neck. The woman alleged negligence against the at-fault driver. She claimed she tailgated and failed to maintain an appropriate lookout. The jury awarded $100,000.
2019, Georgia: $229,461 Verdict. A woman was rear-ended in traffic. She suffered multiple neck injuries. The woman alleged negligence against the at-fault driver. She claimed he tailgated her and failed to brake in time. The jury awarded $229,461.
Finding a Georgia Lawyer
Call 800-553-8082 if you are looking to maximize the jury payout or settlement amount of your personal injury claim in Georgia.