If a child is seriously injured while under the supervision of a daycare or childcare facility, the parents can bring a personal injury lawsuit against the daycare. In this post, we will look at Alabama daycare injury lawsuits. Our daycare injury lawyers will explain when parents can sue for daycare injuries in Alabama and what the potential settlement value of these cases could be.
---
RELATED CONTENT:
Alabama Medical Malpractice Settlements
Average Personal Injury Award in Alabama
---
When Can Parents Sue a Daycare for Injuries to a Child?
Daycares and other childcare facilities in Alabama have a legal duty to provide reasonable supervision to children under their care in order to keep them safe. Unfortunately, this doesn't always happen and children at daycares end up getting seriously injured. So when can parents in Alabama sue a daycare provider for injuries to their child?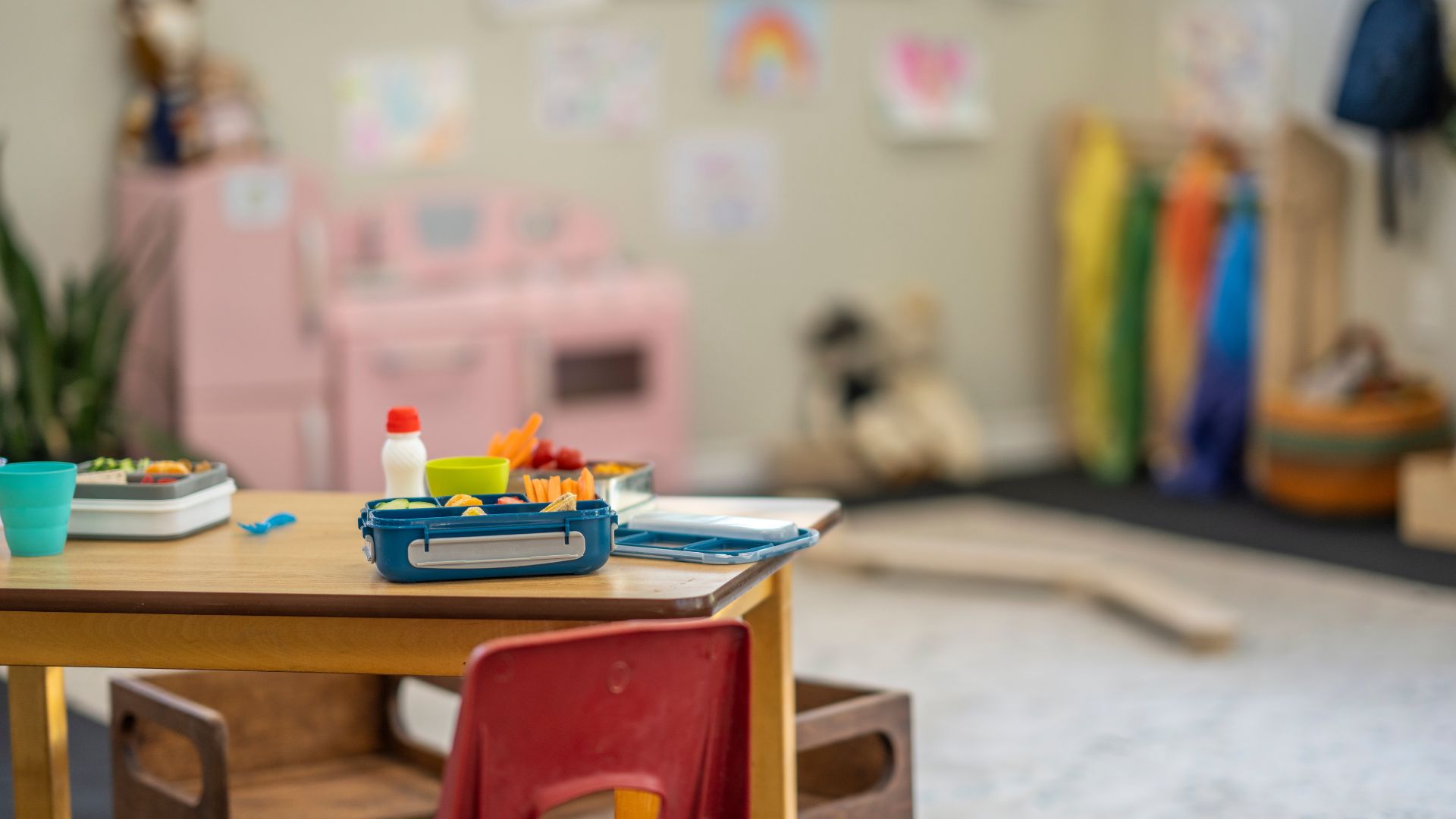 To bring a successful daycare injury lawsuit in Alabama, parents need to prove 3 basic things:
The daycare had a duty to provide reasonable care and supervision to the child at the time of the injury.
The daycare negligently breached its duty to provide reasonable care and supervision to the child.
The daycare's negligence was the direct and proximate cause of the injury to the child.
We will discuss each of these individual elements in more detail below.
Duty of Care & Supervision: Daycare facilities have a general legal duty to always provide reasonable care and supervision for children at the facility. Establishing this first element is usually very straightforward. The only time where this issue may get complicated is if there is a question as to whether the daycare was responsible for the child at the time that the injury occurred. For example, if the injury occurs while the child is on a bus, or after hours, there could be a question as to whether the daycare had any obligations at that time.
Negligence: The second element is always the most critical in daycare injury cases. This element requires the parents to prove that the daycare negligently failed to provide reasonable care and supervision to the child. To prove this element, plaintiffs need to establish what was reasonable or what the daycare facility should have been doing under the circumstances. The plaintiffs also need to prove that the daycare facility failed to do this. This typically requires testimony from some sort of eyewitness such as a staff member at the daycare or another parent.
Injuries: Plaintiffs in daycare injury cases must show a direct connection between the daycare's negligent supervision and physical injuries to the child. They basically need to prove that if the daycare had provided better supervision, the child would not have been injured.
What Constitutes Daycare Negligence?
The key to success in a daycare injury lawsuit is establishing that the daycare was somehow negligent. This is often a highly circumstantial and nuanced issue that is dependent on the facts of each case.  There are generally 2 different types or categories of daycare negligence: (1) negligent supervision of children, and (2) negligent hiring or retention of employees.
Negligent Supervision of Children
Daycare facilities have a basic obligation to provide a reasonable level of supervision over all of the children under their care. Unfortunately, there is no precise legal definition of what constitutes a reasonable level of supervision for daycares. Instead, the reasonableness of supervision is determined on a case-by-case basis based on the facts and circumstances.
Juries ultimately get the final say as to whether a daycare was negligent in its supervision of a child. Below are some common examples of what would universally be considered negligent supervision by a daycare.
A daycare employee takes the children out to the playground. Instead of supervising the children on the playground, the employee is arguing on the phone with her boyfriend and is not even watching the children at all. One of the children climbs to an unsafe level of the playground and falls down, breaking several bones.
The daycare class walks across the street to a public library. The 2 daycare employees get run into a friend and start talking and one of the children runs into the road and gets hit by a car.
Daycare employees leave highly toxic chemicals in an unlocked and accessible location and a child swallows the chemicals and suffers brain damage.
Reasonable supervision is a complex and situational concept, not a set legal standard. At a minimum, reasonable supervision means the daycare facility needs to adequately monitor each child for potential dangers and appropriately intervene to eliminate any threats or dangers that do emerge.
Negligent Hiring or Retention of Staff
Another common type of negligence claim in daycare injury cases is negligent hiring, retention or training of staff members at the daycare. Daycare facilities have an obligation to screen potential employees for potential warning signs that the applicant is not fit to work at a daycare. This could include background checks and reference checks. Daycares are also obligated to reasonably supervise staff members and terminate them immediately if there are any warning signs that they may be unfit to supervise children.  Daycares can also be held liable for negligently failing to properly train and instruct their employees.
Compensation in Alabama Daycare Injury Claims
Plaintiffs who bring a successful personal injury claim against a daycare facility will be entitled to financial compensation for damages that are directly related to the daycare's negligence. For example, if a child suffers serious permanent injury as result of daycare negligence, damages can be awarded for:
Medical bills incurred for treatment of the child's injuries
Expenses incurred by the parents as a direct result of the injuries to the child (e.g., lost wages, etc.)
Pain and suffering that the child experiences as a result of their injuries.
Most daycare facilities have liability insurance coverage that will pay for compensation awards in daycare injury cases. Larger daycare facilities with multiple locations will usually have big insurance policies. With smaller daycares, or home-based daycares, it may be a different story. The availability of insurance coverage in daycare injury cases is the key to making these cases financially viable.
Alabama Daycare Injury Settlements and Verdicts
Below are summaries of verdicts and reported settlements in recent daycare injury cases in Alabama. These cases are provided for informational purposes only, but they give valuable insights into the potential compensation payouts that plaintiffs can get in these cases.
$350,000 Settlement (Jefferson County 2023): A non-verbal, autistic child suffered second degree burns from a liquid while he was at the defendant daycare facility. Staff members at the facility initially told the parents they were carpet burns because he was pushed by another child. But video evidence showed that the child burned himself when left unattended in a break room around hot liquid.  The daycare settled the claims for $350,000, which is fairly high considering the injuries were not that serious.
$250,000 Settlement (Blount County 2022): A 4-year-old boy was at the defendant daycare facility (Kids Learning Center) and was not sitting and paying attention for story time. The daycare teacher allegedly threw the boy to the ground causing him to suffer a fractured left tibia. The parents and child filed suit against the daycare owners and the case settled out of court.
$16,000 Settlement (Morgan County 2021): The plaintiff, a minor child, was under the care of the defendant daycare facility when another toddler at the daycare struck him on the forehead with a wooden hammer causing fairly minor injuries. The lawsuit alleged that the daycare was negligent in supervising the children and allowing access to the wooden hammer.
$110,000 Settlement (Escambia County 2020): A 3-old-boy was at the defendant daycare facility (Little Angels Development Center in Atmore, AL). The daycare facility manager asked a 15 year old girl with no driver's license to move her car in the parking lot. The boy went out of the daycare and into the parking lot without any adult supervision and was run over as the girl backed the car out. The boy died from his injuries. After settling a claim with the auto insurance company, the parents brought a wrongful death case against the daycare that eventually settled for $110,000.
$25,000 Settlement (Mobile County 2020): A toddler fell and injured himself on a playground while at daycare facility run by the defendant, Highpoint Baptist Church in Mobile, AL. The mother sued the church for negligent supervision at the daycare facility and the case settled for $25,000. The injuries were not described.
$16,500 Settlement (Montgomery County 2019): A 16-month old child was at the defendant daycare facility (The Learning Tree Development Center in Montgomery, AL) when he suffered minor burns to his face and neck when a bottle warmer accidentally fell.
Hire an Alabama Daycare Injury Lawyer
If you have a personal injury case against a daycare or childcare facility in Alabama, contact our personal injury lawyers today for a free consultation. Call us at 800-553-8082 or contact us online.