New medical research has found that using chemical hair relaxers can cause uterine cancer, uterine fibroids, and other hormone-related diseases. One of the leading brands of chemical hair relaxer is ORS Olive Oil Hair Relaxer, which is manufactured by a company called Namaste, LLC.  Hair relaxer lawsuits are now being filed against Namaste and other cosmetic companies by women who used their products and developed uterine cancer or other conditions.
This post will look at the new research linking hair relaxers to uterine cancer and the lawsuits being brought against Namaste regarding its ORS Olive Oil relaxer products.
About ORS Olive Oil and Other Hair Relaxers
Hair relaxers or hair straighteners are cosmetic products used mostly by African American women to make their hair lay flat. These products use strong chemicals that break down the protein structure of the hair follicles. A majority of Black women in the U.S. use hair relaxers on a regular basis (every 6-8 weeks).
There are a number of different brands of hair relaxer on the market. Some are sold to salons, while others are sold as at-home kits. One of the most popular relaxer brands is ORS Olive Oil hair relaxer. ORS stands for "Organic Root Stimulator." ORS Olive Oil is sold at major retailers such as Walmart and Target and it has been one of the top-selling brands of at-home hair relaxers for a long time.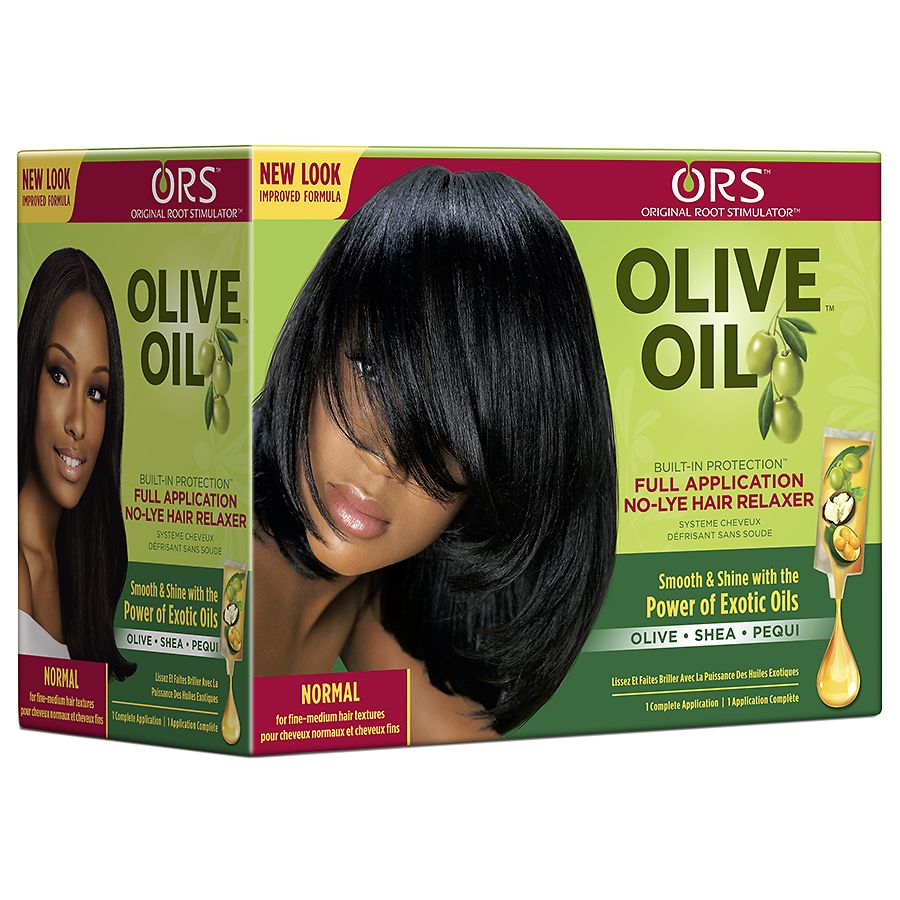 ORS Olive Oil is marketed as a "no-lye" hair relaxer, but it still contains a mix of very strong chemicals. The chemicals included in ORS relaxer products include endocrine-disrupting chemicals which are known to interfere with the production of hormones such as estrogen.
ORS hair relaxer is manufactured and sold in the U.S. by a company called Namaste Laboratories, LLC. Namaste is based in Chicago, Illinois, and was originally founded in 1996 by Gary Gardner. Gardner's father launched the Soft Sheen hair relaxer brand back in the 1970s, which was eventually acquired by the international cosmetic company L'Oreal.
Since 2010, Namaste has been a wholly owned subsidiary of Dabur India, Ltd., a large international company that makes health and personal care products.
New Evidence Linking ORS Hair Relaxer to Uterine Cancer
All hair relaxer products, including ORS Olive Oil relaxer, contain high levels of very strong chemicals. These chemicals include EDCs, which disrupt the endocrine system. The endocrine system is responsible for producing important hormones such as estrogen.
For years, there has been questions about the potential health hazards of using chemical hair relaxer products over long time periods. Until recently, however, there were only limited scientific studies done on the potential harms of hair relaxers.
In October 2022, the National Institutes of Health (NIH) completed a major decade-long clinical study which looked at the potential health consequences of the chemicals in hair relaxer products like ORS. The study was called the Sister Study and it looked at the health history of over 33,000 women.
The results of the Sister Study were eye opening. The study found clear evidence that using hair relaxer products like ORS could cause uterine cancer (and other related conditions such as uterine fibroids and endometriosis). Study participants who used hair relaxers like ORS at least 4 times per year were 2 and a half times more likely to develop uterine cancer compared to women who did not use relaxers.
ORS Hair Relaxer Lawsuits
The groundbreaking results of the Sister Study quickly led to the first product liability lawsuits against Namaste and other cosmetic companies that make relaxer products. The plaintiffs in these lawsuits are women who claim that their long-term use of relaxer products like ORS Olive Oil caused them to develop uterine cancer (and other related diseases such as uterine fibroids or endometriosis).
According to the allegations in these hair relaxer lawsuits, cosmetic companies such as Namaste knew or should have known that their products could cause uterine cancer. Despite this knowledge, however, the lawsuits allege that companies like Namaste marketed their hair relaxer products as safe, without any warning about the risks of uterine cancer.
A group of hair relaxer plaintiffs has already filed a motion with the JPML requesting that the hair relaxer lawsuits in federal courts be consolidated into a new class action MDL. Thousands of lawsuits could potentially be filed against Namaste and other companies alleging that their hair relaxer products caused uterine cancer or other injuries. The MDL motion will probably be granted fairly quickly.
Potential Settlement Value of ORS Hair Relaxer Lawsuits
Our hair relaxer attorneys estimate that a successful ORS hair relaxer lawsuit involving uterine cancer could have potential settlement value range of $300,000 to $1.75 million. The reason this valuation range is so wide is because uterine cancer cases can present a wide range of circumstances. Uterine cancer in an older, post-menopausal woman, is treatable and has a good survival rate. In cases involving younger women, however, treatment for uterine cancer often leaves them unable to have children and the cancer itself tends to be more aggressive.
ORS hair relaxer lawsuits involving other injuries, such as uterine fibroids or endometriosis, will have a lower potential settlement value for two reasons. First, these health conditions are not as serious as uterine cancer, which reduces their potential settlement value. Second, the causation evidence linking these injuries to hair relaxers is less compelling.
Contact Us About Filing a ORS Hair Relaxer Lawsuit
Our firm is currently investigating product liability cases alleging that chemicals in ORS hair relaxer caused uterine cancer, and other conditions. If you think you qualify for a lawsuit involving chemical hair straightener, contact our office today for a free consultation at 800-553-8082 or get a free online consultation.