This post will explain the basics of negligent security lawsuits in Oklahoma. Victims of assault, sexual battery, robbery, murder, or other acts of violence can bring a negligent security lawsuit to get compensation for what happened to them. Oklahoma law allows these victims to hold businesses and property owners liable for failing to protect them.
This page will explain the basic elements of negligent security cases in Oklahoma. We will also look at the potential settlement value of inadequate security lawsuits in Oklahoma by summarizing recent reported settlements and verdicts in prior cases.
---
RELATED CONTENT:
Average Medical Malpractice Award in Oklahoma
---
Negligent Security Defined
Negligent security cases are a special type of premises liability lawsuit in which the plaintiff is asserting that they were the victim of violence due to a property owner's failure to implement sufficient security measures. These cases can be brought against security companies, property management firms, property owners, shopping centers, and retailers who neglect to put reasonable safety precautions in place. The fundamental principle is that the crime could have been prevented if the defendant had cared enough to employ adequate security measures to protect the people they are making money from as customers.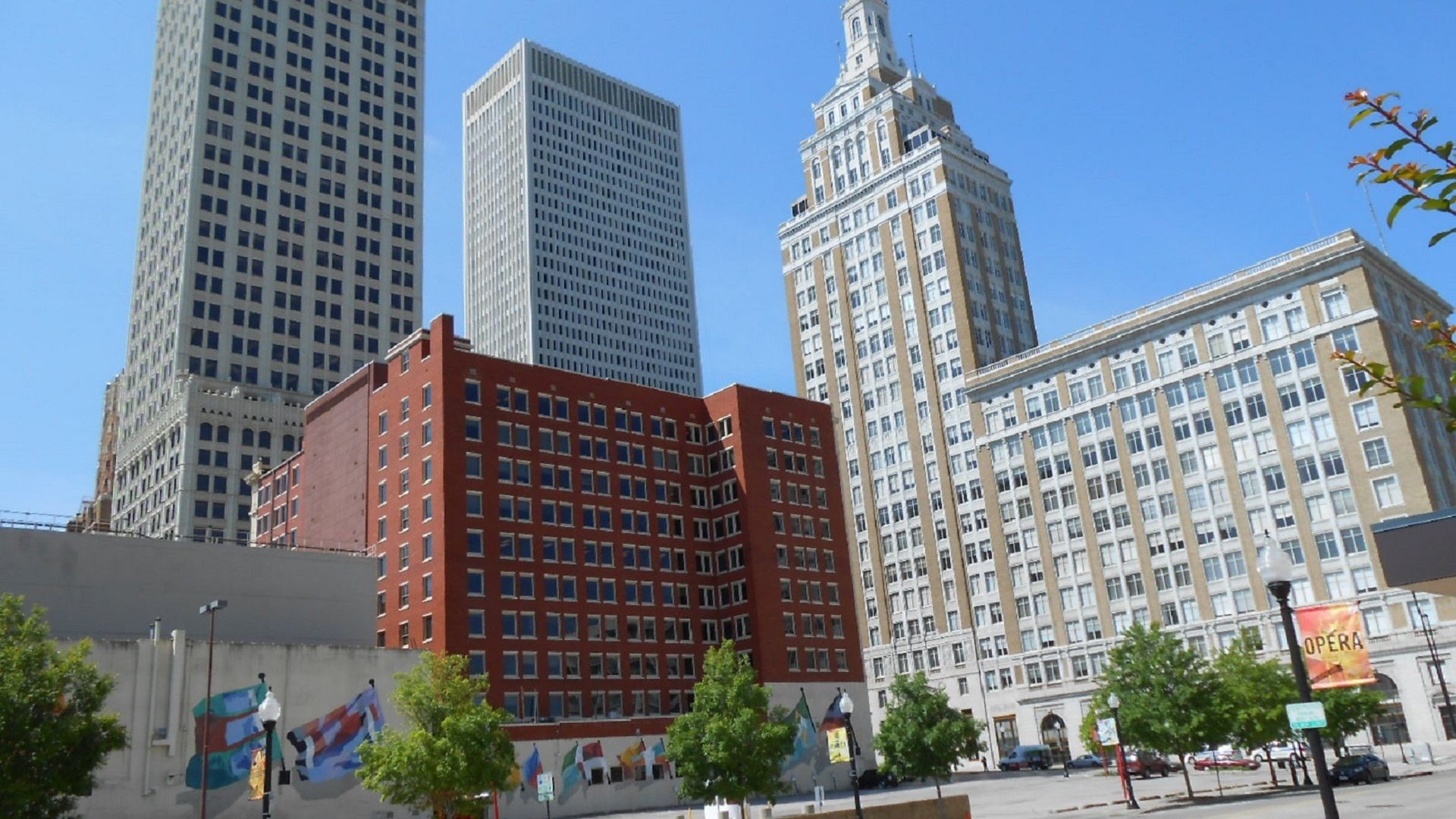 The law of negligent security in Oklahoma is very favorable for victims. Negligent security is not based on a strict liability standard. Property owners are not required to guarantee the absolute safety or guests or patrons. But they are required to take reasonable precautions to minimize potential threats to do what is reasonable to protect their customers from harm. The reality is that many property owners and businesses in Oklahoma neglect their obligation to provide security and expose themselves to liability.
When Can You File a Negligent Security Lawsuit in Oklahoma
Under Oklahoma law, a claim of negligent security or inadequate security requires the plaintiff to prove 3 simple elements:
The defendant had a duty to provide reasonable security
The defendant breached that duty by negligently failing to provide and maintain reasonable security measures on the premises
The plaintiff was injured as a direct result of the negligent security
In most negligent security cases, the second and third elements (breach and injury) are the most contested issues in the case.
Examples of Negligent  Security
Negligent security can come in a wide variety of shapes and sizes depending on the circumstances. To succeed in a negligent security case, a plaintiff will need to show that the defendant was negligent because they failed to provide reasonably adequate security on the premises.  But what exactly does inadequate security actually mean?
In Oklahoma, adequate security means security measures that a reasonable business owner would be expected to provide under the circumstances. This definition is very broad so almost any failure can be considered negligent security. Below are two common negligent security claims we see in Oklahoma.
Example 1 (Apartment): An apartment complex in a high-crime area in Tulsa is a notorious hot spot for drugs and violence. Despite being well aware of the issue, the management company for the complex has not done anything to increase security. The management company is specifically aware of many criminal incidents occurring in a poorly lit area near the dumpsters, but does nothing to improve the lighting. Danny, a teenager who lives in the complex with his mother, is shot and killed in the area by the dumpsters during a drug robbery. Danny's mother can sue the management company for negligent security.
Example 2 (Nightclub): A popular nightclub in Oklahoma City serves alcohol to large crowds of people, but it only has 1 security guard on duty and he is at the door checking IDs. A fight breaks out between a group of patrons and nobody at the club even attempts to break it up. The fight continues for nearly 20 minutes before police arrive. During the fight, a female patron suffers a broken jaw and other injuries. The injured patron has a strong negligent security case against the nightclub.
Who Can You Sue for Negligent Security?
Almost any business or property owner can be liable for negligent security in Oklahoma. However, there are certain businesses that are most commonly named as defendants in these cases. Below is a list of some of the most common types of defendants who can be held liable for inadequate security.
Apartment Complexes: Property management companies and/or owners of apartment complexes are very viable defendants in negligent security cases. They are expected to provide a high level of security which gives them a lot of potential exposure when things go bad.
Shopping Centers / Retailers: Stores open to the public (e.g., gas stations, convenience stores, etc.) and bigger shopping centers are commonly sued for negligent security when customers are victimized.
Hotels / Motels: Hotels are similar to apartment complexes in that they have a lot of potential liability simply because the level of security they are expected to provide is very high.
Bars / Nightclubs: Nightclubs and bars where alcohol is consumed by customers have an obligation to protect patrons from violence, including drunken brawls between patrons at the bar.
Hospitals: Hospitals need to ensure that patients and other visitors are reasonably protected from violence both inside the hospital and in common areas such as parking lots and pickup areas.
Schools: Schools in Oklahoma have a legal duty to keep students safe from violence, both from other students and non-students and staff.
Best Venues for Negligent Security Lawsuits in Oklahoma
Negligent security lawsuits almost always involve individuals suing large corporations. Big corporate defendants are very vulnerable in cities with big working-class populations. Juries in these venues tend to be very hard on big companies, especially when they go up against the little guys.
Oklahoma City and Tulsa are the 2 biggest cities in Oklahoma and these are by far the best venues for negligent security cases. Norman is the third largest city, but it is a distant third. Tulsa County, Cleveland County, and Oklahoma County are the top 3 venues for plaintiffs in all types of personal injury lawsuits, but this is especially true for negligent security cases. Juries in these cities often have experience with violent crime and with negligent property owners. This makes them very eager and willing to hold big corporations liable for crime when there is any indication of negligence.  Of the 3 venues, Tulsa County is generally viewed as the best for plaintiffs.
Oklahoma Violent Crime Statistics
The state of Oklahoma has an annual violent crime rate per capita of 4.42. That is just slightly above the national average of 4. The 2 big cities in Oklahoma have some of the worst violent crimes rates in the country. The Tulsa rate of violent crime per 1,000 citizens is 10.88, which puts it in the worst 1% of cities in the country in terms of violent crime. Oklahoma City is somewhat safer, with a violent crime rate of 6.88.
How Much Are Oklahoma Negligent Security Lawsuits Worth?
Negligent security lawsuits in Oklahoma have a relatively high average settlement value compared to other types of personal injury cases. This is particularly true in the 2 major urban areas of Tulsa and Oklahoma City. Below are summaries of some verdicts and settlements from recent negligent security lawsuits in Oklahoma.
$40,000 Verdict (Tulsa County): The plaintiff, a female in her 20s, suffered a loss of her two upper teeth and deflection of two other teeth resulting in stiches in her lip and will require a bone and gum transplant when she was assaulted while she was a patron at the defendant night club. The plaintiff contended that the defendant club failed to provide adequate security and failed to maintain proper regulations regarding the restrictions on the consumption of beer and the use of beer bottles on the premises, which would have prevented the accident.
$400,000 Verdict (Oklahoma County): The female plaintiff was kidnapped, stabbed, slashed, and physically assaulted while she was a tenant of the defendant Seminole Ridge Apartments in Oklahoma City. The man who assaulted her was a former boyfriend who she had a restraining order against. He obtained access to her apartment by paying a staff members at the complex to make him a key.
$10,000 Verdict (Cleveland County): A minor male suffered contusions to the cheek and lip and emotional distress when he was assaulted by another student on a bus owned by the defendant school district. The plaintiff contended that the defendant and the bus driver failed to prevent the fight. The low verdict reflects the fact the injuries very comparatively minor.
$288,864 Verdict (Oklahoma County): The plaintiff was a patron at Fancy's, an adult entertainment club, located on Southeast 59th Street in Oklahoma City. One of the club's dancers allegedly assaulted the plaintiff as she walked off the stage, resulting in permanent injuries to his right hand. He sued the club for failing to provide adequate security for its patrons.
Contact Us About Oklahoma Negligent Security Cases
If you have a negligent security lawsuit in Oklahoma, contact our personal injury lawyers today at 800-553-8082 for a free consultation or contact us online.