The page will discuss negligent security lawsuits in New Jersey.  We look at how these lawsuits work and what negligent security lawyers in New Jersey need to do to prove a claim.  Our lawyers also examine the settlement amounts and jury payouts victims see in these cases.
What are Negligent Security Lawsuits?
Negligent security lawsuits (also known as "inadequate security lawsuits") are basically premises liability claims brought by individual who are victims of violent crime due to a property owner's failure to ensure adequate safety to shield visitors from criminal activities such as rape, murder, robbery, rape, or assault.  These lawsuits are filed against security companies, property management companies, property owners, and retail businesses that do not take reasonable precautions to keep people safe.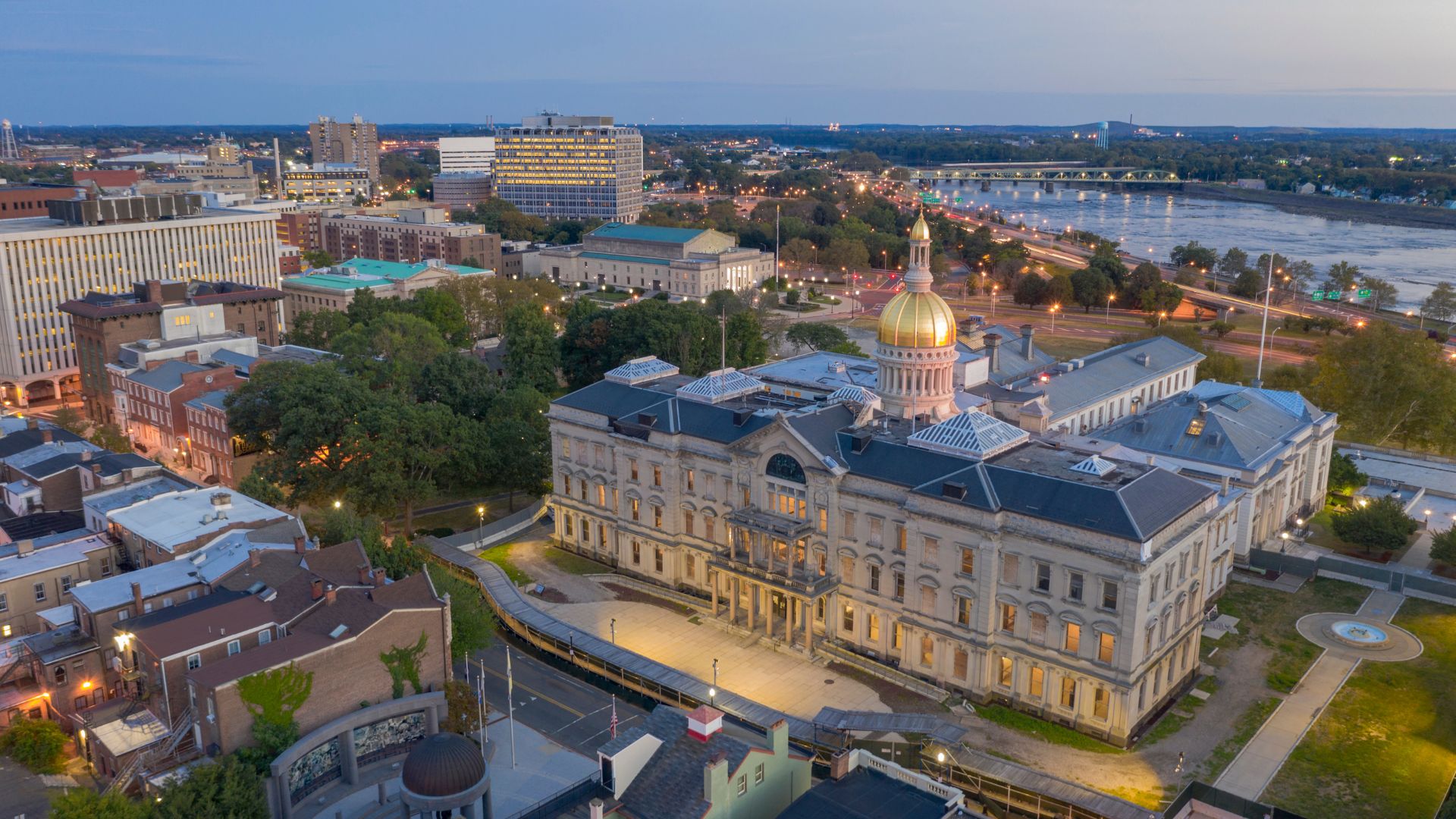 The underlying premise behind every inadequate security lawsuit in New Jersey is that the victim would not have been harmed if the property owner or business had maintained reasonable security measures on the premises.  New Jersey law holds property owners accountable for negligent or inadequate security when they fail to implement reasonable measures to deter violent crime. This doesn't mean that businesses or property owners have to guarantee absolute safety for everyone. But they are expected to implement sufficient precautions to minimize potential hazards and if they can be held liable if they fail to do this.
Who Can You Sue for Negligent Security in New Jersey?
Under New Jersey law, any property owner or business that invites people onto their premises has a legal obligation to provide reasonable security for those invitees. This means that just about any property owner can potentially be sued for negligent security. There are, however, certain types of property owners and businesses that make ideal defendants in negligent security lawsuits. These common negligent security defendants are listed below.
Apartment Complexes: Apartment complex owners and their property managers are some of the most common defendants in New Jersey negligent security lawsuits. Apartment complexes have a legal obligation to provide a fairly high level of security for tenants and their guests. Many apartments in urban areas are also in high-crime areas. These 2 factors combine to make apartment complexes and property managers very vulnerable targets in negligent security lawsuits.
Hotels: Hotels are excepted to provide the highest possible level of security for guests. At a minimum, this includes video monitoring, keyed access systems, 24-hour staffing, and possibly more. When hotel guests become the victims of crime, the hotel is frequently liable based on negligent security.
Shopping Centers: Retail shopping areas such as malls, shopping plazas, or individual retail stores, have a duty to take all reasonable measures to ensure that customers are reasonably safe when they come on the premises. This would typically involve video surveillance, good lighting in parking areas, and possibly 24-hour security staffing.
Schools: Public and private schools in New Jersey have a basic obligation to ensure that their students are safe on school grounds. This includes not just keeping students safe from strangers, but also ensuring that students are safe from violent acts committed by other students (or staff).
Hospitals: Hospitals in New Jersey also have an obligation to ensure the safety of patients and visitors to the hospital.
Bars / Nightclubs: Bars, nightclubs and other businesses where alcohol is served to large crowds, have special obligations to ensure the safety of their patrons. The primary focus here is keeping patrons safe from violence inflicted by other patrons at the bar. These establishments should have trained security staff to break up brawls and fights.
Examples of Negligent Security Claims
Our negligent security lawyers see many different types of potential claims.  Below is a list of some of the most common negligent security claims we see in New Jersey.
Inadequate Lighting: Poor visibility is a magnet for criminals for obvious reasons.  A large number of negligent security lawsuits involve situations where a customer is victimized in a parking lot due to inadequate lighting.
Faulty Security Systems: Another very common negligent security claim involves the failure to properly maintain security systems. This occurs when the property owner has a security system (e.g., locked access to common areas in an apartment complex) but the system stops working and the owner never bothers to get it fixed.
Lack of Security Staff: The most common example of this type of case is where a fight breaks out in a bar or nightclub, and there is no security staff on hand to break the fight up before people get seriously hurt.
Lack of Surveillance: Video surveillance systems can not only deter crime from happening, but they can also enable security staff to intervene when crime does occur. If a visitor is victimized because of a lack of video monitoring, it can be grounds for a negligent security lawsuit.
Settlement Value of New Jersey Negligent Security Lawsuits
Below are summaries of settlements and verdicts from recent New Jersey negligent security lawsuits.
$100,000 Settlement (Camden County 2023): A woman was violently assaulted in the defendant's parking lot in downtown Camden near the aquarium as she returned from the payment machine to put her parking receipt on her dashboard. The lawsuit asserted the defendant was negligent for causing/allowing its parking lot to be lacking in security, with no parking attendant on duty who could have prevented or mitigated the alleged injuries, caused by an individual the defendant knew or should have known had a history of causing harm on the parking lot premises.
$30,000 Settlement (Hudson County 2022): The plaintiff, a minor, was a patron at the defendant's business, Jump On In, when he was physically assaulted and suffered various unspecified injuries. The plaintiff claimed the defendant failed to provide adequate security and failed to eliminate conditions on the property which encouraged criminal activity.
$300,000 Settlement (Mercer County 2021): The plaintiff, a nonverbal minor male student of defendants Mercer High School and Mercer County Special Services School District, suffered serious injuries when he was assaulted by other students.
$500,000 Verdict (Bergen County 2020): The plaintiff sustained injuries including a jaw fracture which required internal fixation surgery and left him with chronic facial numbness resulting in drooling, expulsion of several teeth, and an eye socket fracture, when he was attacked with a bat by several people while at the defendant's bar. The lawsuit alleged that the bar failed to have adequate security to protect him and break up the assault.
$250,000 Settlement (Camden County 2019): A 22-year-old autistic, non-verbal male with significant cognitive disabilities, a resident of a group home owned and operated by defendant Bancroft NeuroHealth Inc., reportedly had his lip bit off by a fellow resident. Lawsuit alleged that the group home failed to provide proper security measures to protect residents from each other.
$659,000 Verdict (Bergen Count 2017): The plaintiff was at Houlihan's Restaurant at the bar when another patron began harassing him. The manager told the harassing patron to leave, but he waiting out in the parking lot and violently assaulted the plaintiff when he walked out to his car later that night. Lawsuit accused the defendants of negligently failing to provide for his security.
Contact Us About New Jersey Negligent Security Cases
If you have a negligent security lawsuit in New Jersey, contact our personal injury lawyers today at 800-553-8082 for a free consultation. Or contact us online.