In 2000, Bayer Healthcare introduced the Mirena IUD, which is a flexible T-shaped RUD implant that is placed in the uterus for up to five years as a form of birth control.   It has been a relatively effective birth control device. It is even more effective in preventing pregnancy than even female sterilization.  But while effective for its intended purpose, a lot of problems have been reported with the Mirena IUD.  Since 2004, the FDA has received over 77,000 adverse event reports relating to Mirena.
Mirena IUDs have been linked to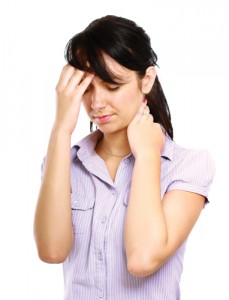 perforating uteri, and the IUDs have been known to move out of position occasionally, causing internal injuries, with over 4,000 lawsuits pending from women.  The reality is that these cases are either failing or have already failed.  It is unfair, but our justice system is not always fair. Recently, however, a new type of lawsuit has started to arise regarding Mirena IUDs and Bayer Healthcare Pharmaceuticals.
Pseudotumor Cerebri(PTC)
PTC is called many things: idiopathic intracranial hypertension, pseudotumor cerebri, benign intracranial hypertension are the most common.  This serious condition is characterized by a buildup of fluid pressure on the brain. This fluid buildup results in severe headaches, vision loss, and possibly other problems.
PTC is most commonly in obese females of reproductive age.  The biggest symptom of PTC is papilledema.  Early symptoms include headaches and visual disturbances. Patients with these symptoms, particularly obese patients or those with recent weight gain, should be screened for papilledema and, if present, the patient should be referred to a neurologist for further diagnosis and care. 
A new set of lawsuits – consolidated in an MDL class action — are emerging, which allege that Bayer Healthcare failed to provide adequate warnings about the risk that Mirena IUD may cause PTC. These complaints allege that the pharmaceutical company withheld important information from women and the medical community about the side effects of the levonorgestrel being released from the implant.
Of course, if users and doctors knew about the risk of the sudden buildup of pressure on the brain, the symptoms of PTC would be carefully watched for, which may have allowed some of the women to avoid the long-term, permanent damage.
In other countries, such as Hong Kong and South Africa, this warning is provided with the product. Knowing this, it seems strange that in America, the community is not provided with the same information.
Example Mirena Pseudotumor Lawsuit
A recent case from this year involves a 30-year-old woman, who filed a complaint against Bayer Healthcare in the U.S. District Court for the District of New Jersey, alleging permanently blurred vision and other effects of PTC after the Mirena IUD was implanted. Further, she alleges that Bayer Healthcare knew or should have known that it could cause and contribute to the development of PTC, which is severe and can lead to irreversible conditions.
Jessica had the IUD placed in January 2012. In July 2014, she had her vision checked as she was experiencing blurred vision and tinnitus. She was referred to a neurologist and had an MRI done, and she was diagnosed with pseudotumor cerebri.
At this point, neither her doctor nor Jessica suspected that there was a link between the PTC and her Mirena IUD implant. In January 2016, Jessica's doctor removed the IUD and she had to undergo another lumbar puncture to reduce fluid buildup. If Bayer Healthcare had provided information warning physicians and users about the possibility of these side effects developing, perhaps the PTC would have been caught much sooner, as the complaint alleges.
There was a request to centralize the pseudotumor cerebri cases concerning Bayer Healthcare, the Mirena IUD, and PTC, asking to combine and present them in front of one judge. This was denied, due to the relatively few cases so far that have emerged in this new development.  But when the issue was raised again, and MDL was granted.  So now all of these cases are consolidated in front of one judge in New York.
March 2019 Update
Plaintiffs are struggling in these cases. The federal court judge overseeing all of these cases has excluded plaintiff experts that link Mirena to pseudotumor cerebri.  The result, unless this opinion is overturned, will be the death knell of this litigation.