New scientific evidence has established a link between female cancers (ovarian and uterine) and long-term use of chemical hair relaxers. Luster's Smooth Touch and Luster's Pink are two famous chemical hair relaxers/straighteners. Many women who used Smooth Touch, Pink, or other Luster relaxer products and subsequently developed uterine cancer, ovarian cancer, uterine fibroids, or endometriosis may be able to file a hair relaxer lawsuit and get financial compensation. Hair relaxer cancer lawsuits are already being filed around the country. Hair relaxer cases in federal courts have already been consolidated into a new class action lawsuit.
This post will examine the recent medical evidence linking relaxers to uterine and ovarian cancer and the lawsuits against Luster Products Inc. regarding its Smooth Touch and Pink line of relaxer products.
About Luster's Smooth Touch and Other Hair Relaxer Products
Chemical hair straighteners or hair relaxers are cosmetic products used chiefly by women of color in the U.S. to flatten out tightly curled hair. An estimated 80% of African American women use relaxers, many of whom use these products very young. In 2021, hair relaxer products like Smooth Touch generated $750 million in sales in the U.S.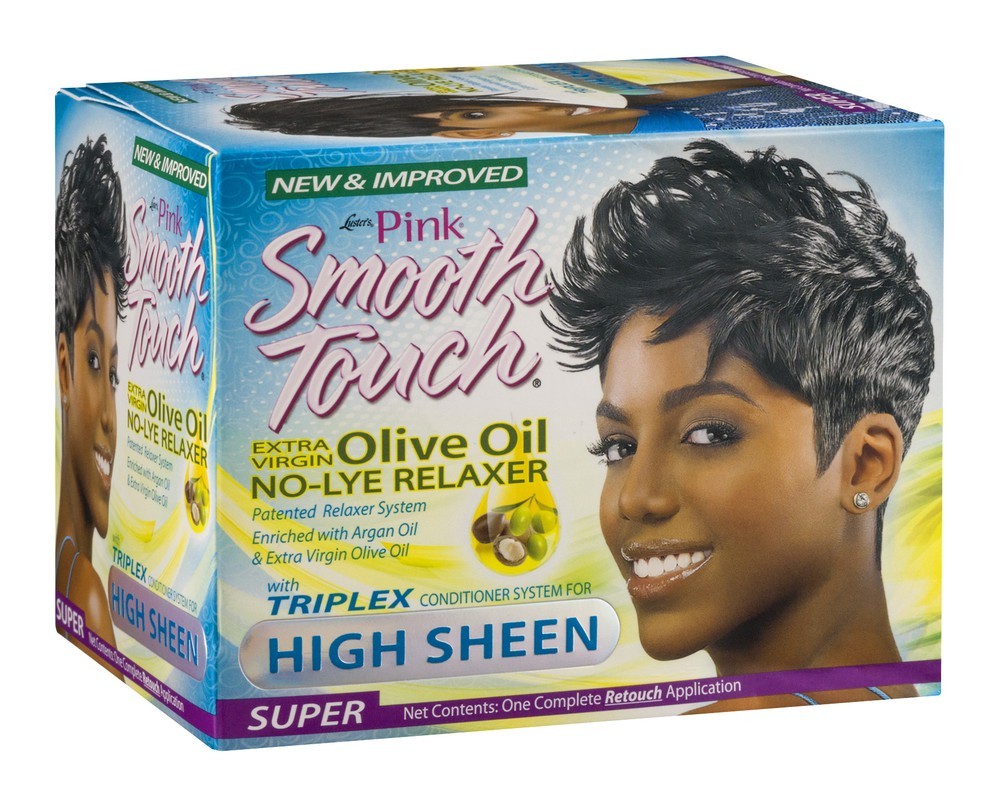 All hair relaxer brands and products use the same basic chemical process to flatten hair. The application of relaxer products (often called getting a "perm") requires the cream or lotion to be applied to the hair roots. Once applied, the product is allowed to sit for a certain length while strong chemicals in the product dissolve the protein structure of the hair.
Luster's Smooth Touch and Luster's Pink are popular brands of hair relaxer products in the U.S. market. Luster's relaxer products are sold at major retailers, notably Target, Walmart, and Sally Beauty Supply. Smooth Touch and Pink relaxer products are manufactured and sold by Luster Products, Inc.
Luster is a cosmetic company focusing primarily on hair care products African American consumers use. Luster's corporate headquarters, manufacturing facilities, and distribution warehouses are on a massive 17-acre complex in Chicago's Stockyard Industrial Complex.
The Luster company was founded in 1957 by Fred Luster Sr. Mr. Luster was a barber in Chicago, and he developed his relaxer products and started by selling them at his barber shop.
Today, Luster is now a multi-million dollar business with product lines sold all over the world. Luster is a privately owned corporation.
Some of its popular product lines include Pink Brand, S-Curl, and You Be-Natural. Luster Products has been recognized for its contributions to the beauty industry and philanthropic efforts.
Hormone Disrupting Chemicals in Hair Relaxers
Luster relaxer products such as Smooth Touch and Pink contain high concentrations of potent chemicals. These strong chemicals are needed to break down the hair's protein structure and flatten it. Chemicals found in relaxers include phthalates, parabens, and diethanolamine, all considered endocrine-disrupting chemicals (EDCs).
The endocrine system creates and distributes hormones, including estrogen, in women. Chemicals that are known to interfere with this system are classified as EDCs. In most cases, these potentially harmful chemicals are not even disclosed as ingredients on the product label for hair relaxer products because of loopholes in the FDA regulations. However, laboratory analysis has repeatedly found these chemicals in relaxer products.
NIH Study Links Hair Relaxer to Cancer
Recently published findings from data collected in a significant, long-term study by the National Institutes of Health (NIH), the Sister Study, have established that women who regularly use hair relaxer products like Smooth Touch have a substantially higher risk of uterine cancer compared to other women. According to the study, women who used hair straightening products more than four times in the past year had over twice the risk of developing uterine cancer compared to those who did not use such products.
An earlier published report based on the results of the Sister Study found a similar connection between the use of hair relaxers and higher rates of ovarian cancer. The report was published in the journal Carcinogenesis, and it found that women who frequently used chemical hair relaxer products displayed a 50% increase in ovarian cancer rates.
In addition to uterine cancer and ovarian cancer, other evidence suggests that chemical hair relaxers may cause hormone-related health conditions in women such as uterine fibroids, and endometriosis.
Luster Hair Relaxer Lawsuits
The publication of the Sister Study findings establishing a connection between the use of hair relaxers and uterine cancer has prompted the filing of hair relaxer product liability lawsuits against Luster Products Inc. and other cosmetic companies. These lawsuits are being filed by women who developed uterine cancer, ovarian cancer, uterine fibroids, and other related conditions after years of regularly using products such as Smooth Touch or Pink relaxer.
According to allegations in the lawsuits, Luster and the other cosmetic companies knew or should have known about the potential health hazards presented by the EDC chemicals in their products, specifically that they could increase the risk of hormone-driven female cancers. The plaintiffs accuse these companies of ignoring these risks and failing to warn about them on product labels.
Hair Relaxer Class Action
In January 2023, the Judicial Panel on Multidistrict Litigation (JPML) ordered that all hair relaxer product liability lawsuits in federal courts nationwide will now be consolidated into a class action MDL. The new hair relaxer MDL was assigned to Judge Mary Rowland in the Northern District of Illinois. All future hair relaxer lawsuits in federal courts will now be consolidated into the class action MDL before Judge Rowland.
Potential Settlement Value of Luster Hair Relaxer Lawsuits
Our hair relaxer attorneys estimate that if successful, a Luster's Smooth Touch or Pink hair relaxer lawsuit involving uterine cancer as the primary injury could have a potential settlement payout range of $300,000 to $1.75 million. This is simply a speculative prediction. The hair relaxer litigation is just starting, and nobody knows how things will play out. Specifically, we don't know for sure if the causation evidence will be ruled admissible in court.
Uterine cancer cases where the plaintiff developed cancer at an older age will be at the lower end of the value estimate range. The cases with the higher settlement amounts will be those in which the plaintiff was young at the time of diagnosis and lost her reproductive capacity due to the cancer.
Luster Smooth Touch hair relaxer lawsuits involving other injuries, such as uterine fibroids, will be worth significantly less. There are two reasons. First, the causation evidence linking these injuries to hair relaxers is not as strong as for uterine cancer. Second, these health conditions are not as severe as uterine cancer.
Contact Us About Filing a Luster Hair Relaxer Lawsuit
Our firm is investigating product liability cases alleging that chemicals in Luster Smooth Touch hair relaxer cause uterine cancer, and other conditions. If you think you qualify for a lawsuit involving chemical hair straightener, contact our office today for a free consultation at 800-553-8082 or get a free online consultation.