Thousands of product liability lawsuits have been filed in recent years involving defective hernia mesh implants made by several different companies. These hernia mesh lawsuits allege that mesh implants used in hernia repair surgeries were defective and caused patients to suffer major complications. The ongoing hernia mesh litigation involves numerous different mesh products from various companies that have been consolidated into 3 separate mass tort MDLs:
The basics of the hernia mesh litigation can be difficult to understand and follow because of the various different products and defendants. In this post, we will provide answers to the top 5 questions on hernia mesh lawsuits.
---
RELATED POSTS:

---
What problems or complications are being caused by hernia mesh implants?
A hernia mesh implant is a small screen patch that is used in hernia repair surgeries to strengthen the muscle walls. The mesh provides reinforcement for the surgically repaired muscle and tissue. Almost 90% of hernia surgeries use some type of hernia mesh implant.
For a hernia mesh implant to function correctly, it must be compatible inside the body, stay in place, and not grow abnormally into adjacent tissue or organs. Unfortunately, many of the new generations of hernia mesh implants (mostly made from polypropylene) had design flaws that caused serious complications for many patients. The two primary complications or injuries caused by defects in a hernia mesh implant are (1) adhesion; and (2) infection.
Adhesion is a common complication caused by defective hernia mesh implants. A hernia mesh implant adhesion occurs when scar tissue forms inside the body after surgery and causes organs and/or tissue to fuse together abnormally. The hernia mesh lawsuits allege that Many hernia mesh implant devices had design flaws that significantly increased the risk of post-surgical adhesion.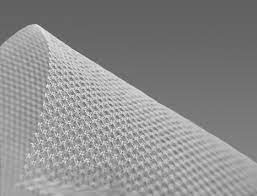 The lawsuits point out 2 design defects that contributed to this high rate of adhesion. First, they claim that the pol polypropylene plastic material that many mesh implants are made from is not suitable for permanent implantation inside the body. The material degrades over time in many patients or erodes into adjacent tissue. Second, the lawsuits claim that the coating on the outside of many hernia mesh products wears away too quickly leading to increased adhesion.
When adhesion occurs with a hernia mesh implant it can lead to many additional complications and health consequences for the patient. Abdominal adhesion following hernia surgery can cause severe pain and swelling. Adhesion involving the bowel tissue can also result in a bowel obstruction, a very serious condition that requires immediate surgery.
Infection is the other major complication linked to design defects in many hernia mesh implants. Hernia mesh products must be constructed with special biologically inert materials that can safely exist inside the human body. The problem with the hernia mesh devices at issue in the lawsuits is that they were made out of materials that were not always biologically inert.
Once the mesh was inside the body in certain patients the immune system attacked the mesh as a foreign object causing inflammation and a number of major complications such as improper healing, scar tissue, fluid pockets, and internal infections. Patients suffering these complications often required further surgery and suffered various injuries and sometimes death as a result.
How do I know if my post-surgery complications were related to a defective hernia mesh implant?
If you have significant complications following hernia repair surgery (e.g., infection, adhesion, bowel obstruction, etc.) there is a very strong possibility that these complications may be related to the hernia mesh used in your surgery. Unfortunately, many patients with post-surgery complications have no idea whether their problems were related to the hernia mesh.
If you suffered complications such as infection or adhesion after your surgery and you suspect that they may have been related to the hernia mesh implant that was used, the best way to investigate this is to meet with a product liability lawyer. A lawyer can obtain the medical records from your surgery and determine what type of hernia mesh implant was used and whether you may have a claim.
What is the statute of limitations deadline for a hernia mesh lawsuit?
If you want to file a hernia mesh lawsuit and seek financial compensation for injuries, you need to file your case before the applicable statute of limitation deadline expires. Each state has its own statute of limitation law for product liability claims so the length of time you have to file will depend on what state you live in.  In most states, the limitations deadline for hernia mesh lawsuits will be between 2 to 4 years.
What is more important to understand, however, is when that 2-4 year limitation period begins to run. In some states, the SOL starts running from the date of your injury, but other states follow the "discovery rule" and don't start the limitations period until you know (or should have known) that you have a hernia mesh claim.
How much money can you get for a hernia mesh lawsuit?
We don't know for certain how much these cases will be worth. Estimating the potential individual settlement amounts for mass tort cases is not an exact science. There are simply too many unknowable variables that can drastically impact the final settlement compensation. In the hernia mesh cases, however, we actually do have at least one prior mass tort settlement to use as a direct comparable. The prior mesh litigation involved C.R. Bard and its Kugel Hernia Mesh product.
The Kugel was one of Bard's earlier hernia mesh products. Unfortunately, it had a major design flaw. A plastic ring on the mesh had a tendency to break off inside the body after the surgery. The detached ring from the mesh caused painful bowel obstructions and required emergency corrective surgery. Thousand of Kugel patients filed lawsuits alleging claims and injuries very similar to the injuries involved in the current hernia mesh cases.
The first Kugel bellwether trial resulted in a $1.5 million verdict for the plaintiff. Soon after that verdict, Bard agreed to a $184 million global settlement which amounted to $70,000 per claim. Not all claimants received the same settlement amount. But the average settlement was $70,000. We saw a very similar global settlement in vaginal mesh litigation in which Endo paid $900 million to settle 20,000 claims.
Based on these settlement amounts in prior mass torts, our hernia mesh lawyers expect the compensation payout for a hernia mesh product liability lawsuit in the top settlement tier to be around $250,000 to $1 million. Cases in the top tier would include those in which the hernia mesh failure caused death or very serious injuries.
Will there be some type of class action settlement in the hernia mesh cases?
Thousands of hernia mesh lawsuits have been filed and consolidated into 3 separate mass tort MDLs. Each MDL has several thousand individual cases in it. Mass tort MDLs involving defective products almost always end with what is referred to as a "global settlement."
In an MDL, bellwether test cases are taken to trial to give the parties an idea of what to expect if they tried all the other cases. Based on the results of these bellwether trials the parties usually negotiate a settlement where the defendant agrees to pay a lump sum to resolve all remaining cases. That settlement fund gets distributed among the plaintiffs based on a tiered system that awards more compensation to plaintiffs with more significant damages.
We fully expect to see global settlements in all the hernia mesh MDLs, it is just a matter of when that will happen and how much individual plaintiffs will get out of the settlement.