Gwyneth Paltrow, the famous actress and business woman, is being sued by a man in Utah who claims that Paltrow negligently injured him during a skiing accident. The trial in this case is currently underway and it is proving to be regular source of headlines and viral video clips. In this post, we will give you the full background story behind the lawsuit and our prediction for the outcome of the trial.
UPDATE: Paltrow Wins Ski Accident Case
On March 30, 2023, the jury in Utah ruled in favor of Gwyneth Paltrow in the skiing accident lawsuit brought against her. The jury determined that the plaintiff (a 76-year-old retired optometrist) was the one who caused the 2016 accident on the slopes at the Deer Valley resort in Park City. The jury found in favor of Paltrow on her counterclaim for $1. It took only 2 hours of deliberation to reach the verdict.
About Gwyneth Paltrow
Gwyneth Paltrow was one of the top actresses in Hollywood for about 2 decades. Paltrow was born in 1972. Her father was a prominent movie director and producer and her mother was an actress. Paltrow started her professional acting career in the late 1980s.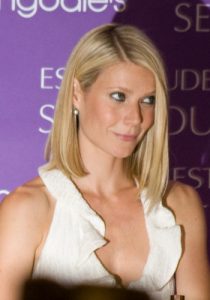 In the late 1990s, Gwyneth Paltrow broke thru to become of the leading actresses in world, landing starring roles in a series of major films.  In 1999, Paltrow won an academy award for her performance in Shakespeare in Love.
After about 2003, however, Paltrow's acting career slowed down considerably because she took time off to have 2 children. She made a bit of a comeback around 2008 when she was cast in the Iron Man movie franchise.
Outside of her acting career, however, Gwyneth Paltrow has been very successful in various business ventures. In 2003, Paltrow married Chris Martin from the band Cold Play. They are still married and have two children together.
The Skiing Accident Lawsuit
In 2019, a 76-year-old retired optometrist named Terry Sanderson filed a civil lawsuit against Gwyneth Paltrow and her ski instructor seeking $3.1 million in damages. An amended complaint was later filed reducing the amount of damages to $300,000.
According to the lawsuit, Sanderson claims that on March 21, 2016 he was skiing on the bunny hill at the Deer Valley ski resort in Park City, Utah. While he was skiing on the bunny slope, Sanderson claims that Gwyneth Paltrow, who was also skiing on the same slope with a personal instructor, lost control and violently slammed into him. Sanderson claims that the ski collision knocked him out and broke multiple ribs. According to the Complaint, instead of requesting medical assistance or seeing if he was okay, Paltrow and her ski instructor just left and continued down the slope.
In the lawsuit, Sanderson claims that he sought medical attention after the accident. He claims that he was eventually diagnosed with a permanent traumatic brain injury because of the collision with Paltrow, plus "4 broken ribs, pain, suffering, loss of enjoyment of life, emotional distress, and disfigurements."
Initially, Sanderson also named Paltrow's ski instruction as an additional defendant in the case. The ski instruction was eventually dismissed after the Court granted a summary judgment motion.
Paltrow's Countersuit
From the very beginning, Paltrow has repeatedly denied the factual accuracy of the allegations in the ski accident lawsuit. Shortly after the lawsuit was filed, Paltrow filed her own countersuit accusing Sanderson of being the one who negligently caused the collision and seeking $1 in damages (plus attorney's fees).
Paltrow's countersuit lays out a drastically different version of what happened on the Utah ski slope that day. Paltrow claims that she was taking ski lessons on a family vacation. She claims that she and her instructor were on the hill when Sanderson suddenly plowed into her from behind.
Paltrow claims that she was angry after the collision, but that Sanderson verbally apologized for the incident. According to Paltrow, she was so upset and shaken by to collision with Sanderson that she quit skiing and spent the rest of her day inside. Paltrow also noted that the ski instructor that was with her verified her version of events.
Ski Accident Injury Cases
Ski accident lawsuits are actually very common. When there is a collision between two skiers (or snowboarders) on the slopes, the law treats the accident very to similar to a car accident. There is a determination of who was mostly "at-fault" for causing the accident. In an auto accident case, fault is determined based on the application of written rules of the road. In ski accident, cases, however, the applicable rules for determining fault are much less definitive.
In some cases, the ski resort can be named as a defendant in the lawsuit based on a premises liability theory. This usually only applies if there was some sort of dangerous condition on the slopes that directly caused the accident and that the resort failed to correct.
The main problem with a ski accident injury case is that unless you can go after the ski resort, it is usually not worth it to sue another individual skier. Without insurance coverage like you have for an auto accident, there is usually no point in suing an individual because even if you win it would be very difficult to collect. Of course, if the defendant is a rich, famous Hollywood actress that problem goes away.
Paltrow Ski Accident Case Goes to Trial
Ordinarily, you would expect a ski accident injury lawsuit like this one to get settled out of court long before going to trial. Why? Because it is usually very clear (or sometimes not even disputed) which party was at-fault for causing the accident, so then it's just a matter of how much compensation the plaintiff deserves.
The ski accident lawsuit against Gwyneth Paltrow did not settle and earlier this month a very high-profile jury trial began in the case out in Utah. The reason that this case ended up in the courtroom seems obvious. You have 2 parties with completely different versions of what happened, and the defendant has enough to money to seek vindication in court.