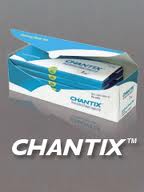 Add Heart Attack and Stroke to the Long List of Problems Reported by Chantix Users
With powerful evidence from a new Chantix study, heart attacks and strokes have been added to the potential risks associated with Chantix. Plaintiffs' lawyers are now filing Chantix heart attack and stroke lawsuits around the country. If you have had a heart attack while taking Chantix, you can get more information at 800-553-8082 or get a free online evaluation of your potential claim.
Chantix has been a controversial drug from day one and consumer advocates have long been pushing for its removal from the very beginning. It has been associated with a number of side effects, including increased risk for aggressive and suicidal behavior, diabetes, and a host of other ailments. Some consumer complaints have been proven, some have been disproven, and the jury is still out on others. But now the data is showing something else new that Pfizer will also probably ignore: Chantix increases the risk of heart attack or stroke.

It is estimated that 46 million American adults currently smoke cigarettes. The CDC reported that the national average of adult smokers was 18.4% in 2008, down from 21% in 2004. In 2004, direct costs of smoking addiction were estimated to be greater than $96 billion per year with another $97 billion in lost productivity. Several initiatives ranging from increasing the price of cigarettes through taxes to advertising restrictions and Medicaid coverage for counseling and medications have led to a reduction in smoking prevalence.
There are several medications that are marketed as aids to quit smoking. One such medication is Chantix (varenicline tartrate), marketed by Pfizer. Chantix is an alternative to nicotine replacement therapies and has demonstrated greater effectiveness in studies. Due to its effectiveness in clinical studies and the perceived absence of safety issues, Chantix received an expedited review from the FDA. The medication has been available for sale in the US since August 2006 and has received approval in other regions, including Canada and the European Union. Chantix is sold in Canada and Europe under the name Champix. Pfizer has reported that over 7 million people have been prescribed Chantix in the United States alone and it is one of the most commonly prescribed medications for smoking cessation.
Initially, reported side effects included nausea, headache, difficulty sleeping, and abnormal dreams, change in taste, vomiting, abdominal pain, flatulence, and constipation. The FDA began issuing communications in November 2007 upon receiving reports of suicidal thoughts and aggressive and erratic behavior and drowsiness. This action by the FDA was in response to a case that led to the death of a patient. In 2008 the FDA issued labeling changes which included advisories for neuropsychiatric symptoms, including suicidal thoughts or actions. As a result of these findings, the FDA continued to monitor post-market adverse effects of the smoking cessation aid.
On June 16, 2011, the FDA released results of a clinical trial conducted in patients with cardiovascular disease who were treated with Chantix. The results demonstrated that a higher number of patients on Chantix (2.0%) had heart attacks and other cardiovascular events as compared to placebo (0.9%). At that time the FDA recommended that the benefits of Chantix against risks in patients with cardiovascular disease needed to be taken into consideration by health care providers and stated that labeling changes would be required to address this new finding. Labeling changes were implemented in July 2011, although the FDA was aware of the possible increased risk of cardiac events at the time of an initial safety review in 2006.
A meta-analysis (a review of literature that uses statistical methods to combine evidence) by Singh et al. (2011). evaluated 14 studies with a total of 8216 participant patients. The study raised safety concerns of an increased risk of cardiovascular events with the use of Chantix. This peer-reviewed article has been criticized by authors as well as the European Medicines Agency. The FDA and Pfizer are currently undertaking a meta-analysis to address the deficiencies of the Singh et al., publication.
To date, the reported increased risk of cardiovascular events due to Chantix has resulted only in weak warning labels. This is likely due to the equation that regulatory agencies used to determine the benefit to the risk of a product. Smoking has previously been estimated to account for as many as 30% of all coronary heart disease (CHD) deaths in the United States so 1% of patients having a cardiovascular event because of a cessation product may seem like a low risk to regulatory agencies. However, when extrapolated to 7 million users, this represents a potential risk to 70,000 patients. It will be interesting to see what actions are taken once the meta-analysis is complete, and the FDA has reviewed the data in its totality.
Information on the FDAs advisories regarding Chantix found here.