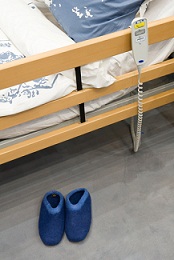 Many people try like crazy to avoid putting their loved ones in nursing homes.  Usually, it is guilt or simply the pain of not having someone they love around.
It is also a fear that the nursing home might kill them.  It is a real fear in almost every state in this county. Which, is exactly what happened in this case.
The case involves a former University of South Carolina football coach and athletic director.   It is easy to figure out who he is, but I just don't like naming names on this blog. His family sent him to a nursing home in Columbia called Rice Estate for what was intended to be a short stay.   His wife wanted a break from the rigors of watching him because he had Alzheimer's disease.   Ten days later, he was dead.  
His family wants to sue, putting several defendants on notice pursuant to South Carolina law of the intent to file a claim.  The allegation is that he was essentially euthanized without anyone's consent.  That is what you call serious allegations of wrongful death.