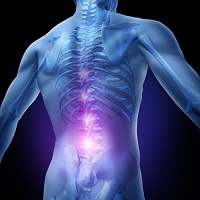 A verdicts and settlements database found that the median plaintiff's verdict award for motor vehicle cases that involved back injuries is $212,500. For all car, truck, and motorcycle accident injury cases in the database that earned a plaintiff's verdict, the median award is $300,000.
Sample Verdicts and Settlements in Back Injury Cases 2017-2019
Below are sample back injury verdicts in the Baltimore-Washington area in 2017-2019.
Some Older Verdicts
December 2015 – Maryland $130,000 Verdict: Plaintiff, a retired 68-year old male, came to a stop on the highway and was rear-ended allegedly resulting in herniated disc in his cervical spine.  The defendant alleged that Plaintiff contributed to the accident by coming to a very sudden and unnecessary stop.  The jury in Prince George's County found in favor of the Plaintiff and awarded damages of $130,000 for his back injuries which he claimed would have a permanent impact on his life.
June 2015 – Maryland $18,000 Verdict: Plaintiff suffered lumbar disc herniation, mental anguish, and soft tissue neck injuries as a result of rear-end collision. The defendant disputed liability and contested the nature and extent of the plaintiff's claimed injuries.  A Prince George's County jury awarded $18,000 in damages.  This is a tough loss in a venue that has been favorable to plaintiffs.
June 2014, Maryland: $113,555 Verdict: A local marketing director was walking to a table at the outdoor seating patio of J. Paul's Harbor Place restaurant in downtown Baltimore when she stepped into an uncovered gutter, tripped and fell. She was taken by ambulance to a local emergency room where she was diagnosed with a fractured ankle and a lumbar disc herniation. The ankle was set and cast and removed six weeks later. Her back injuries required several months of physical therapy and chiropractic treatment. She sued the restaurant owners for negligence, claiming the tables and chairs were placed too close to the open gutter. Defendants argued the gutter was clearly marked and that Plaintiff had visited the restaurant before and was familiar with the restaurant floor plan. A Baltimore City jury rendered a verdict in favor of the Plaintiff for $113,555.
April 2014, Maryland: $412,738 Verdict: A 30-year-old woman was a passenger in her friend's vehicle traveling northbound on Ritchie Highway in Anne Arundel County. Her friend attempted to make a left turn across the southbound lanes of traffic when the car was broadsided by a southbound vehicle traveling about 50 mph. The woman was transported by ambulance to a local hospital where she was diagnosed with three fractured ribs, body bruising and neck and back injuries. Her injuries required treatment from an orthopedist, physical therapist, and chiropractor. She sued her friend for negligence for failing to yield the right-of-way to oncoming traffic and for failing to keep a proper lookout. Defendant stipulated liability in exchange for a verdict cap at $100,000 (her insurance policy limits), but argued the extent of the Plaintiff's injuries, claiming Plaintiff's back and neck treatment was excessive and unnecessary.  An Anne Arundel County jury found in favor of the Plaintiff for $412,737.77, which was reduced to the stipulated sum of $100,000.
April 2014, District of Columbia: $15,285 Verdict: A 63-year-old man was diagnosed with soft tissue cervical and lumbar injuries, as well as aggravation of a pre-existing degenerative disc disease after being rear-ended at an intersection and. The driver of the vehicle that struck him was uninsured, so the man filed suit against his uninsured motorist carrier, State Farm. Plaintiff claimed the driver failed to keep a proper lookout and failed to maintain an appropriate distance between the vehicles. While State Farm did not dispute the at-fault driver, they did dispute the extent of the Plaintiff's injuries. State Farm claimed Plaintiff was not seriously injured and any complaints were related to the pre-existing degenerative disc disease. A District of Columbia jury found in favor of the Plaintiff and awarded him $15,285.40.
March 2014, Maryland: $61,628 Verdict: A retired insurance executive was driving through the intersection of McGrooder and Newburgh Roads in Catonsville when he was involved in a car accident when a driver failed to stop for a stop sign. He sought medical treatment from his primary care physician shortly thereafter with complaints of lower back pain and headaches. He received physical therapy for aggravation of a prior lumbar fusion and diagnosed with post-concussive syndrome. He sued the driver for negligent operation of her vehicle. The Defendant admitted liability but disputed the extent of Plaintiff's back injuries. The arguments were presented in a Baltimore County Circuit Court where a jury rendered a $61,628.35 verdict.
January 2014; Maryland: $28,817 Verdict: A 69-year-old woman was riding in the backseat of her son's vehicle in Prince George's County when they were rear-ended by a minivan that swerved into their lane to avoid colliding with a parked vehicle. She was taken by ambulance to a local emergency room where she was treated for headaches, lower back pain and left knee pain. She visited an orthopedist the following month where MRIs revealed a tear of the left knee and a slipped vertebrae. Her injuries required multiple physical therapy sessions and a permanent use of a cane to walk. She sued the minivan driver for negligence, claiming he failed to keep a proper lookout. The Defendant admitted liability and a Prince George's County jury awarded the Plaintiff $28,816.59
More back injury settlements and verdicts
Learning More About the Value of Your Case
Statistics and sample settlements and jury verdicts get you started in beginning to understand the range of value for your case.  But they are just the beginning of the analysis. Statistics and prior cases cannot predict the value of your case.  There are just too many factors in the mix to isolate the ones that led those results to go as they did.  There is just no formula or metric to figure out the value of an individual claim. Still, these example verdicts and settlements are not without value.  They are one tool of many at your disposal to help narrow the likely range trial range of your case which is ultimately the number the insurance companies are going to use to calculate your settlement value.
If you want to learn more about your case and get a free online case evaluation or call 800-553-8082.