If you have a personal injury case in Wisconsin it is only natural to speculate on how much money you might get out of it. Looking at average settlement and verdict data can be very misleading because each individual case is unique. The best way to get an idea of what type of payout you can possibly expect in your case is to look at compensation awarded in prior cases with similar facts.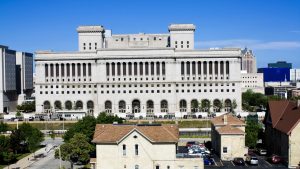 Below are summaries of verdicts and reported settlements in recent personal injury cases from Wisconsin. There is no guarantee that you will get a comparable payout from your case, but these verdicts and settlements will give you an idea of what to possibly expect.
Wisconsin Personal Injury Verdicts and Settlements
2023, Wisconsin: $34,500 Settlement. The plaintiff claimed that he was driving his vehicle near an intersection when he was negligently struck by the defendant. The plaintiff alleged various soft tissue injuries to his neck and back and the case settled for $34,500.
2023, Wisconsin: $25,000 Settlement. The plaintiff was injured when the elevator she was riding in malfunctioned causing it to suddenly drop 7 floors. She filed a premises liability lawsuit against the property owner for failing to properly maintain the elevator.
2022, Wisconsin: $175,000 Settlement. The plaintiff, an 8-year-old boy, was attacked by the defendant's pit bull dog the attack occurred while he was walking to the school bus near his home. The plaintiff said the dog repeatedly bit him on his upper right thigh and left foot, and violently thrashed his leg in its mouth. The plaintiff said he suffered personal injuries, which included bite marks on his leg and thigh that resulted in scarring, as well as PTSD.
2021, Wisconsin: $155,712 Verdict. A motorcyclist collided with the vehicle in front of him. He suffered multiple left metatarsal fractures. The man was now permanently impaired. He alleged negligence against the at-fault driver. The man claimed she negligently cut him off. He received a $155,712 verdict.
2021, Wisconsin: $100,000 Settlement. A minor passenger was T-boned. She injured her head and face. The girl developed post-concussion syndrome. Her mother alleged negligence against the at-fault driver. She claimed she failed to yield the right-of-way and made a negligent left turn. This case settled for $100,000.
2020, Wisconsin: $75,000 Settlement. A man slipped and fell on ice outside of a warehouse. He suffered personal injuries. The man alleged negligence against the property owners. He claimed they failed to maintain safe premises and remove snow from the property. This case settled for $75,000.
2020, Wisconsin: $45,000 Verdict. A minor sustained a bloody nose, facial bruising, abrasions, bite marks, and head injuries while at a daycare. His parents alleged negligence against the daycare. They claimed its staff provided negligent supervision and failed to address their son's wellbeing. The Milwaukee County jury awarded $45,000.
2020, Wisconsin: $700,000 Settlement. A 27-year-old laborer loaded concrete forms onto an 18-wheeler's flatbed trailer. His left leg fell down a hole in the trailer bed's floorboard. It subsequently became stuck between a tire. The man's body began twisting and swinging backward. He struck his head and back. The man suffered an L4-5 bulge. He underwent a fusion and conservative treatments. The man could no longer work as a laborer. He alleged negligence against the truck driver. The man claimed he failed to warn of the hazard and repair the trailer. This case settled for $700,000.
2020, Wisconsin: $55,000 Verdict. A girl was bitten by a dog at a Petco. She suffered facial punctures and wounds. The girl treated with a plastic surgeon. She now required scar revisions. The girl's family alleged negligence against the dog's owner. They claimed she failed to restrain her dog and keep it on a leash. The Milwaukee County jury awarded $55,000.
2020, Wisconsin: $300,000 Settlement. A minor pedestrian was struck at a Milwaukee intersection. She suffered a traumatic brain injury, a fractured left tibia, a fractured left fibula, a fractured right femur, a nasomaxillary fracture, a pelvic fracture, a lip laceration, road rash, facial trauma, and left femur, ankle, knee, and shoulder contusions. The girl's family alleged negligence against the at-fault driver. They claimed he failed to maintain an appropriate lookout and yield to a pedestrian. This case settled for $300,000.
2019, Wisconsin: $14,490,000 Verdict. A man underwent a cervical CT scan. The radiologist interpreted it as normal. The man eventually became paraplegic. He alleged negligence against the radiologist. The man claimed he failed to correctly interpret his CT scan, order additional tests, and timely treat his condition. The Milwaukee County jury awarded $14,490,000.
2019, Wisconsin: $22,500,000 Settlement. A boy underwent tethered cord surgery. He received general anesthesia. The boy suffered hypoxia. He developed permanent brain damage. The boy now required lifelong care. His parents alleged negligence against the anesthesiologist. They claimed he administered excessive amounts of anesthetics and sedatives, failed to timely react to prolonged hypotension, and failed to frequently read the boy's blood pressure. This case settled for $22,500,000.
2018, Wisconsin: $1,850,000 Verdict. A newborn boy suffered arginosuccinate aciduria at birth. He developed permanent brain damage. The boy was left with physical disabilities. His family alleged negligence against the hospital. They claimed its staff prematurely discharged him, failed to timely test the boy, failed to appreciate his symptoms, and failed to order follow-up tests. The jury awarded $1,850,000.
What is the statute of limitations deadline for a personal injury lawsuit in Wisconsin?
The statute of limitations for personal injury tort claims in Wisconsin is 3 years. This means that you need to file a personal injury lawsuit within 3 years of your accident (or the date that you discovered your injury) or else your claim will be legally barred. Wis. Con. Stat. 893.54
What is the deadline for medical malpractice lawsuits in Wisconsin?
Medical malpractice lawsuits in Wisconsin must be filed within 3 years of the alleged malpractice; or within 1 year of when the plaintiff discovered (or should have discovered) their injury. The discovery limitation includes a repose period that precludes an action being commenced more than five years from the date of the act or omission.  
What is Wisconsin's comparative fault rule?
Wisconsin follows a pure comparative fault rule in personal injury cases. This means the plaintiff's damages are reduced by their percentage of fault. If the plaintiff is found to be 30% at-fault for the accident, their damages will be reduced by 30%.
Does Wisconsin have caps on damages in personal injury cases?
Wisconsin law caps the punitive damages at $200,000 or two times the amount of compensatory damages (whichever is greater). Wisconsin also caps non-economic damages (pain & suffering) at $750,000. This cap was recently upheld by the Wisconsin Supreme Court.
What Law Governs Medical Malpractice Lawsuits in Wisconsin?
Medical malpractice lawsuits in Wisconsin are governed by Wisconsin Chapter 655.  There are no common law medical malpractice claims because all malpractice lawsuits are governed by Chapter 655 in that it requires mandatory participation for hospitals and specific types of health care entities.  (At the time of this writing, it is unclear if community-based residential facilities are covered under the statute.)
This statutory scheme has quirks that would surprise lawyers unfamiliar with medical malpractice lawsuits in Wisconsin.  For example, adult children lack standing to bring a wrongful death claim in a medical malpractice action.
Does Wisconsin Follow the Collateral Source Rule?
A Plaintiff's recovery in Wisconsin cannot be reduced by payments or benefits from other sources. The collateral source rule prevents any payments made on the plaintiff's behalf from inuring to the benefit of the defendant tortfeasor.
But Wisconsin consistently makes it tougher on medical malpractice victims.  So, in a medical malpractice lawsuit in Wisconsin, evidence of collateral source payments is admissible under a statute that provides that evidence of any compensation for bodily injury received from sources other than the defendant to compensate the victim is admissible in medical malpractice action "if it is probative of any fact that is of consequence" to deciding the amount of damages.
Expert Testimony Required in Malpractice Action
Medical malpractice cases require expert testimony to establish the standard of care.
Res Ipsa in Wisconsin
The doctrine of res ipsa loquitur in Wisconsin is an evidentiary rule that permits the fact finder to draw a permissible inference of the defendant's negligence without any direct or expert testimony to the effect that the defendant breached a standard of care. To use the evidentiary rule res ipsa loquitor, the plaintiff must show:
the event was the type that does not ordinarily occur in the absence of negligence,
the agency or instrumentality of harm was in the exclusive control of the defendants, and
the evidence of causation is not substantial enough to provide a full and complete explanation but is more than mere conjecture or speculation.
If the court finds the rule applies, the result is a permissive inference of negligence.  Res ipsa does not create a presumption of negligence in Wisconsin.
This is how the res ipsa loquitur jury instruction would be given to a Wisconsin jury.
Wisconsin Product Liability and Mass Tort Cases
Product manufacturers and sellers can be held liable under Wisconsin law if that product is defective and that defect causes injuries or harm. Wisconsin law acknowledges the 3 basic types of product defects as identified in the Restatement of Torts: manufacturing defect, design defect, and failure to warn.
There are a number of national mass torts or "class actions" that involve Wisconsin plaintiffs, including claims our law firm is handling across the country:
Hair relaxer lawsuit: recent evidence has shown that long term use of chemical hair relaxer products can cause uterine cancer, ovarian cancer, uterine fibroids, and other conditions. This has prompted hundreds of women to file hair relaxer lawsuits.
Tylenol autism lawsuit: new studies have determined that using Tylenol (acetaminophen) during pregnancy can cause the baby to develop autism or ADHD. This has prompted a growing class action lawsuit by parents of children with autism and ADHD.
Camp Lejeune lawsuit: A new law allowed individuals exposed to the toxic water at the Camp Lejeune marine corps base in North Carolina to file claims for compensation.
Contact Us About Wisconsin Injury Cases
Our firm handles serious injury and wrongful death lawsuits in Wisconsin, working with trusted colleagues in Wisconsin who also have a history of maximizing how much personal injury claims are worth. Our law firm compensates your lawyers out of our attorneys' fees. So you pay absolutely no additional contingency fees, and you have two law firms instead of one. Also important: you only pay nothing unless you get settlement compensation or a jury payout.
If you were hurt and believe you have a potential claim and you want justice, click here for a free no-obligation consultation or call us today at 800-553-8082.