When will my Camp Lejuene case settle?  Thousands of veterans and their family members have filed or will soon be filing Camp Lejeune cases seeking settlement compensation for injuries caused by the contaminated water have this question.
There is no Camp Lejeune class action lawsuit.  But these claims have many of the same features of a class action lawsuit.  Famously, class action lawsuits can take up to a decade before settlement payouts are offered.  Our lawyers explain below why we do not think it will be long before Camp Lejeune settlement payouts are offered. This page was updated on May 26, 2023.
This post provides the best answer we have to the question of  "when is my Camp Lejeune case going to settle?" Our attorneys explain
the procedural process that Camp Lejeune cases must go through,
how the government is handling the Camp Lejeune cases, and
when to expect a settlement offer in their case.
May 26, 2023 Update: Is a Camp Lejuene Settlement on the Horizon?
A Navy attorney wrote an email to Camp Lejeune lawyers frankly acknowledging that the Navy is facing challenges in swiftly reviewing compensation claims from veterans impacted by toxic water at Camp Lejeune. The email admitted that the Navy lacks the financial resources and personnel necessary for prompt processing. She revealed that the tort claims unit is currently working extensive overtime to handle the claims and expressed optimism about doubling the staff by the end of summer. However, despite promises, the Navy has not yet established the anticipated online portal to expedite claims, and Congress has not allocated the additional funds required to effectively manage the compensation program. This is a pretty candid admission.  The email aptly described the Camp Lejeune claims process as akin to "building a plane mid-air," emphasizing the complexity and urgency of the situation. Building a plane mid-air explains why 45,000 claims being submitted to the Navy, yes no settlements or settlement offers have been made.
So that is the bad news.  The good news is the Navy is feeling pressure – the right kind of pressure that it will feel compelled to address. Legislators from both sides of the political spectrum are increasing their demands for an explanation regarding the lack of progress by the Navy in resolving cases of toxic-water contamination at Camp Lejeune.  Senators Ted Budd (R-N.C.) and Thom Tillis (R-N.C.) along with Representative Matt Cartwright (D-Pa.) are calling for a swift resolution of these cases. They expressed their concerns in a letter addressed to Navy Secretary Carlos Del Toro and Attorney General Merrick Garland, emphasizing that any delay in processing these claims is a serious injustice. So this may help push the ball along.
Best guess right now as to when Camp Lejeune settlements will start?  The first half of 2024.
Thousands of Camp Lejeune Cases Filed Under New Law
If you are reading this post, you probably already know most of the story by now. From 1953 to 1987, the drinking water supply at Marine Corps Base Camp Lejeune in North Carolina was extremely contaminated with toxic, cancer-causing chemicals. The level of carcinogenic chemicals in the Lejeune water were several thousand times above the maximum safe limits set by health agencies. Camp Lejeune was one of the worst cases of water contamination in U.S. history.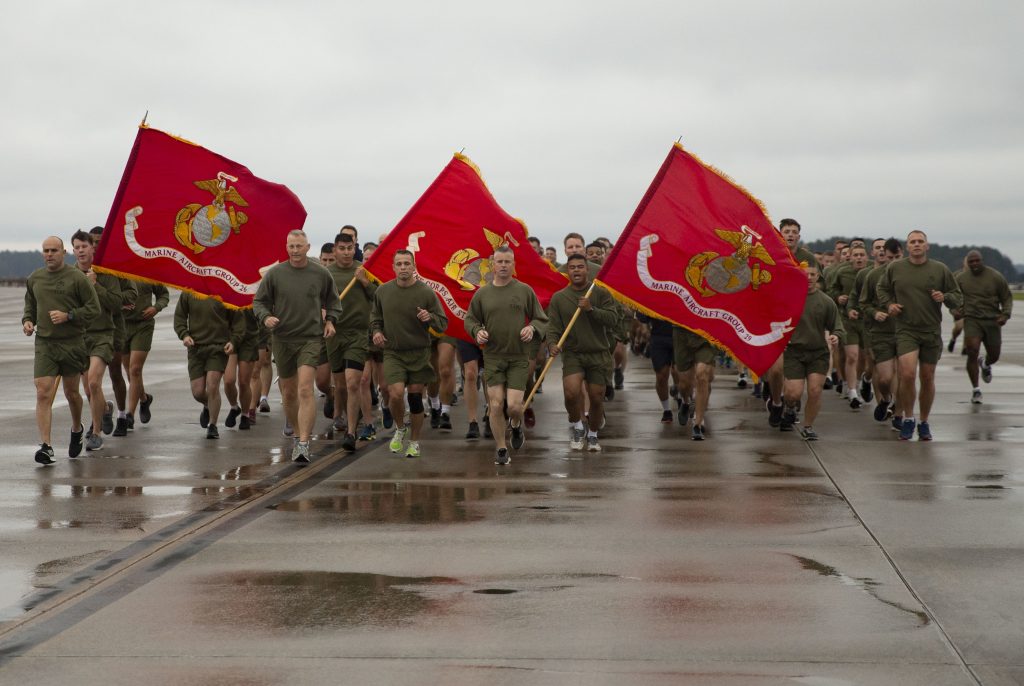 Anyone who lived or worked at Camp Lejeune (or the New River Air Base) before 1987 was unknowingly exposed to an unhealthy dose of toxic chemicals. After the contamination was eventually discovered, public health studies were performed by the Agency for Toxic Substances and Disease Registry (ATSDR) to evaluate what impact this exposure had on the health of former Camp Lejeune residents. These studies found that employees and residents at Lejeune displayed significantly higher rates of cancer and other health conditions. The study concluded that there was a clear link between the Lejeune water and cancer.
Once this evidence became public, outraged victims of the Camp Lejeune water tragedy brought civil lawsuits against the government to get financial compensation for injuries caused by exposure to the toxic water. Unfortunately, these cases were legally barred due to strict laws in North Carolina imposing time limits on tort claims.
In August 2022, Congress took action to correct this obvious injustice by passing the Camp Lejeune Justice Act (CLJA). The CLJA permits any individual who worked or lived at Camp Lejeune for at least 1 month between 1953 and 1987 the right to bring a civil lawsuit against the government for harm caused by the toxic water at Lejeune. The CLJA essentially removed the legal barriers that had prevented the Camp Lejeune victims from bringing civil lawsuits.
In the months since the CLJA was passed, thousands of Camp Lejeune cases have already been filed. As of December 2022, over 15,000 CLJA claims have been filed with the Navy JAG Tort Claims Unit.
How Long Will it Take For Settlements in Camp Lejeune Cases?
Thousands of Camp Lejeune victims (or their surviving families) who have filed cases under the CLJA are now left to wonder how long they will have to wait before getting financial compensation. Will the government make settlement offers and how long will that take? Before we speculate on how long it could take for Camp Lejeune cases to settle, we need to briefly explain the procedural steps that CLJA claims must go through.
STEP 1: File a Camp Lejeune Claim With Navy JAG
The CLJA gives Camp Lejeune victims the right to file civil lawsuits against the federal government. However, before a civil lawsuit can be filed in court, the CLJA requires all prospective plaintiffs to file a preliminary "administrative claim" with the Navy Judge Advocates General Tort Claims Unit (JAG).
Filing these "administrative claims" is mandatory under the CLJA. Before any Camp Lejeune plaintiff can file a civil lawsuit in court they must first show that they properly filed an admin claim with JAG and that JAG acknowledged receipt of the claim. Once the claim is filed with JAG, claimants cannot move forward with their lawsuit unless and until: (a) JAG formally denies the claim, or (b) 6 months have passed since JAG acknowledged the claim and no action has been taken.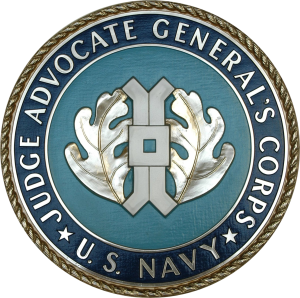 Initially, many Camp Lejeune lawyers (ourselves included) optimistically believed that JAG would use the administrative claim process as a chance to make settlement offers in certain cases. Unfortunately, it does not look like that is going to be the case. The JAG Tort Claims Unit has been flooded with CLJA claims. There has been no settlement offers made to date and it doesn't seem like JAG has the staffing resources to handle that task anyway.
At this point, JAG is still not even accepting or reviewing supporting documents for CLAJ claims. It now appears that the JAG administrative claim process will simply be a mandatory 6-month speed bump that most Camp Lejeune cases will have to go through.
STEP 2: File a Civil Lawsuit
Camp Lejeune victims can file a civil lawsuit once JAG either formally denies their admin claim or 6 months pass and JAG takes no action on the claim. Once that happens, Camp Lejeune cases must be filed in the U.S. District Court for the Eastern District of North Carolina. This is the mandatory venue for all Camp Lejeune lawsuits.
Once the civil case is filed, a summons will be issued and then served on the government. Once that summons is served, the clock starts ticking on deadlines in the case. At some point, we believe that the Camp Lejeune lawsuits will be consolidated together much like a class action MDL. There will simply be too many Camp Lejeune cases for the government to defend each one individually.
STEP 3: Go Through Civil Discovery Process
Once a Camp Lejeune lawsuit is filed, plaintiffs will need to go through some type of civil discovery process. This is the process in civil lawsuits where each side gets to learn facts and obtain documents or evidence from the opposing party. Discovery usually involves depositions of the plaintiff and key witnesses and document requests.
The discovery process in Camp Lejeune cases will be different than in normal civil cases. The Camp Lejeune cases will have to be consolidated in some way because there will be too many for individual discovery to happen in each case. The discovery process will likely be similar to what we see in class action MDLs in mass torts. Each plaintiff will likely have to provide some type of standard discovery question form and provide certain documents (e.g., service records, proof of residence, medical records).
Wait for Government to Make a Settlement Offer
Once the consolidated discovery requirements are satisfied, Camp Lejeune plaintiffs will just need to wait and see if the government makes a settlement offer. The government lawyers will use the information provided in discovery to identify those cases in which the plaintiffs appear to have valid claims.
At that point, the government lawyers will likely come up with some type of settlement valuation matrix or formula. This matrix will essentially provide valuations for cases that fall into certain categories or tiers. This will likely be very similar to settlement tiers we see in mass tort global settlements. Plaintiffs in the top settlement tiers will get the highest settlement offer amounts, while plaintiffs in lower settlement tiers will get smaller settlement offers.
The type of injury will be the most significant factor in determining how much a Camp Lejeune case is worth, and what settlement Tier the case might end up in. Below are our current settlement payout value estimates for Camp Lejeune cases based on injury type.
| | |
| --- | --- |
| INJURY TYPE | ESTIMATED SETTLEMENT VALUE |
| Bladder Cancer | $200,000 – $425,000 |
| Brain Cancer | $600,000 – $1,200,000 |
| Cervical Cancer | $150,000 – $340,000 |
| Colon Cancer | $100,000 – $280,000 |
| Esophageal Cancer | $210,000 – $600,000 |
| Kidney Cancer | $175,000 – $425,000 |
| Leukemia | $220,000 – $575,000 |
| Liver Cancer | $260,000 – $550,000 |
| Lung Cancer | $200,000 – $500,000 |
| Lymphoma | $250,000 – $475,000 |
| Ovarian Cancer | $150,000 – $340,000 |
| Parkinson's Disease | $600,000 – $1,500,000 |
| Myelodysplastic Syndromes | $110,000 – $320,000 |
| Scleroderma | $120,000 – $275,000 |
| Anemia | $110,000 – $250,000 |
| Wrongful Death | $400,000 – $1,500,000 |
| Infertility | $100,000 – $250,000 |
| Birth Defects | $250,000 – $2,000,000 |
Check out our Camp Lejeune settlement amount estimates for more info.
So How Long Before We See Camp Lejeune Settlements?
Our current estimate on the likely time frame for settlements in Camp Lejeune cases is 14 to 26 months. Based on everything we know so far, it will probably take at least 1 year before we see settlements in any of the earliest Camp Lejeune cases. We anticipate that the average time frame from filing the CLJA claim to settlement will probably be around 20 months.
The settlement time frame could be even longer, however, depending on how the Camp Lejeune cases are consolidated. If the Camp Lejeune cases are consolidated and handled similarly to a mass tort MDL (which is certainly one possibility) the time frame for settlements will almost definitely be longer. Most class action MDLs take several years before a global settlement is reached.
Although the Camp Lejeune cases will probably be shaped into a consolidated proceeding that will look a lot like a mass tort MDL, the Camp Lejeune cases will still probably be on a faster settlement time frame. In a typical class action MDL, the defendant is usually a publicly traded corporation primarily motivated by financial concerns.
By contrast, the defendant in the Camp Lejeune cases will be the federal government. The government is primarily motivated by political pressures and not by the financial bottom line. The political pressure in the Camp Lejeune cases will be decided in favor of awarding compensation to deserving veterans with legitimate injuries.
Will Camp Lejeune Cases Go to Trial?
It is highly unlikely that your Camp Lejeune will ever go to trial. There will probably be 100,000 to 150,000 Camp Lejeune cases filed. This means that even if the government wanted to take every case (or even just some of the cases) to trial it wouldn't be physically possible. Even taking 5% of the Camp Lejeune cases to trial would be impossible.
We could potentially see a small handful of "test cases" go to trial. In class action MDLs, a few individual cases are selected for so-called "bellwether" trials and the results of these trials are then used to help facilitate a global settlement of the remaining cases. Of course, the Camp Lejeune situation is entirely different because, unlike a mass tort MDL, every Camp Lejeune suit is its own individual claim.  And the defendant is the federal government, not a corporation.
Contact Us About a Camp Lejeune Case
If you lived or worked at Camp Lejeune between 1953 and 1987 and you were later diagnosed with a disease from the toxic water, call us today at 800-553-8082 to see if you have a case.  You can also get a free, no-obligation case review online.