Our law firm is taking on new Truvada lawsuits and other HIV drug injury lawsuits involving kidney injuries or bone injuries in all 50 states.
HIV drugs containing tenofovir disoproxil fumarate (TDF) are, we believe, putting patients at risk. This has resulted in HIV drug lawsuits from victims alleging kidney disease and failure, bone density loss, bone injuries, and other side effects.
Viread® and Truvada® are two of the first brand-name drugs developed by Gilead Sciences for the treatment of HIV. Viread and Truvada both use tenofovir disoproxil fumarate (TDF), a new type of antiviral drug that was one of the first effective treatments for slowing the HIV virus.
When they first came on the market in the early 2000s, Viread and Truvada were touted as major advancements in the fight against AIDS. It soon became obvious, however, that for a certain percentage of patients, TDF drugs resulted in permanent health consequences. Specifically, TDF drugs like Viread and Truvada are highly toxic to the kidneys and bones and can cause permanent kidney failure and bone fractures.
Patients who used TDF drugs like Viread and Truvada are now filing product liability lawsuits against Gilead. If you took a Gilead HIV drug and suffered kidney damage or bone problems, you may be entitled to financial compensation. You can get a free online consultation today.
Let's being with the latest Truvada lawsuit update.
Truvada Lawsuit January 2023 Update
Truvada lawsuits continue to be filed around the country.  Days before the new year, a new Truvada lawsuit was filed in federal court in the Northern District of California. The case, Sharp v. Gilead Sciences, involves over 20 plaintiffs suing Gilead for "unreasonably dangerous" TDF drugs claims, including Viread, Truvada, Atripla, and/or Stribild.  The TFF lawsuit alleges:
Gilead knew before Viread was approved that TDF posed a significant safety risk
Gilead's knowledge of  the consequences of TDF toxicity grew as patients' kidneys and bones were damaged by the TDF drugs
Before Gilead developed Stribild, it knew that renal adverse events were more likely when patients took TDF as part of a boosted regimen
Before Gilead developed each of the TDF drugs, it knew that renal adverse events were more likely when patients took TDF as part of a boosted regimen
Gilead withheld its safer TAF design to protect ts TDF sales and extend profits on its HIV franchise (juries will go ballistic if they accept this allegation)
Gilead knowingly designed its TDF drugs to be unreasonably dangerous and unsafe to patients' kidneys and bones
Gilead failed to adequately warn patients' doctors about the risks of TDF
The most awful allegation is the claim that Gilead withheld a safer design:
Gilead also knew, before it obtained approval to market Viread and Gilead's subsequent TDF Drugs, that it had discovered a safer tenofovir prodrug, tenofovir alafenamide fumarate ("TAF"). TAF is absorbed into the cells HIV targets much more efficiently than TDF.

As a result, TAF can be administered at a dramatically reduced dose compared to TDF, but still achieve the same or higher concentrations of active tenofovir in the target cells. Because TAF can be administered at a much lower dose than TDF, its use is associated with less toxicity and fewer side effects. A 25 mg dose of TAF achieves the same therapeutic effect as a 300 mg dose of TDF, with a better safety profile.

Despite knowing that TAF could be given at a much lower, safer dose, Gilead designed Viread, Truvada, Atripla, Complera, and Stribild to contain TDF rather than safer TAF. Falsely claiming that TAF was not different enough from TDF, Gilead abruptly shelved its TAF design in 2004.

However, as John Milligan, Gilead's President and Chief Executive Officer, later admitted to investment analysts, the real reason Gilead abandoned the TAF design was that TAF was too different from TDF. Once Gilead's first TDF product, Viread, was on the market, Gilead did not want to hurt TDF sales by admitting that its TDF-based products are unreasonably and unnecessarily unsafe.
Truvada Lawsuit December 2022 Update
You are seeing an increase in lawyer advertising for Viread, Truvada, and other TDF injuries in recent weeks.  One estimate has Truvada in the top 10 in terms of mass tort television advertising in December 2022.  Why?  There is renewed hope in some quarters of HIV drug settlements in 2023.  We will see.
Truvada Lawsuit October 2022 Update
A large group of over 20 individual plaintiffs recently filed a new Truvada product liability lawsuit against Gilead Sciences. The case (Harlan, et al. v. Gilead Sciences, Inc., 4:22-cv-03156-JST) was originally filed in the Middle District of Florida and subsequently transferred to the Northern District of California after Gilead filed a change of venue motion.
The Complaint alleges that before Gilead released Truvada on the market, it was already aware that the active compound in the drug (TDF) posed a safety risk to patients' kidneys and bones and that long-term use would cause serious health problems. The Complaint further alleges that Gilead had developed a safer alternative to Truvada, but intentionally shelved that safer drug for over 10 years to maximize profits under the Truvada patent.
Finally, the Complaint asserts that in addition to wrongfully withholding the safer alternative drug, Gilead failed to adequately warn doctors and patients about the true risks of Truvada. Specifically, the plaintiffs claim that the warnings for Truvada were too weak and failed to disclose the risk of bone and kidney damage, thereby preventing doctors from detecting early signs of Truvada toxicity. According to the Complaint, Gilead had numerous opportunities to strengthen the warning labels for Truvada and failed to do so.
Each of the individual plaintiffs in Truvada lawsuits against Gilead in the MDL have alleged strict liability, negligent failure to warn, and fraudulent concealment. Each plaintiff asserts specific physical injuries incurred because of taking Truvada. These injuries include chronic kidney disease, total kidney failure, bone demineralization, osteoporosis, and bone fractures.
Since being transferred to the Northern District of California, this case has been consolidated for pretrial purposes with a group of several other cases involving Truvada product liability claims against Gilead.
About TDF Drugs Viread and Truvada
Viread and Truvada are brand names for unique antiviral drug called TDF (tenofovir disoproxil fumarate). TDF was one of the first effective medical treatments for Human Immunodeficiency Virus (HIV). The HIV virus utilizes a special enzyme called the RT enzyme to replicate its DNA and duplicate virus cells through a process called reverse transcription.
TDF can slow or stop the growth or progression of the HIV virus by blocking the RT enzyme that the virus cells use to duplicate themselves. This doesn't kill the virus, but it effectively freezes it and prevents further progression. When TDF combines with other drugs, it can reduce the HIV viral load in the system.
The biopharmaceutical company Gilead Sciences Inc. developed and patented TDF and the very first TDF drug, Viread, was approved by the FDA in 2001. A second TDF drug, Truvada, was released 3 years later in 2004. Truvada and Viread were viewed as groundbreaking drugs when they first came out and they were the only real treatment option for people living with HIV. Within a few years, millions of patients were taking Viread or Truvada daily for HIV treatment.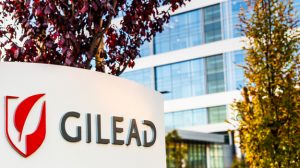 Sadly, TDF drugs had a very significant downside that became apparent soon after Viread and Truvada were released. As beneficial as these new drugs were for HIV patients, they came with an extremely heavy price tag in terms of side effects. TDF is not easily absorbed into the body and requires very high doses to be effective. This made TDF drugs potentially harmful to the bones and kidneys of users.
Although kidney problems and loss of bone density were listed as side effects, it was soon very obvious that these side effects were much more frequent and severe than suggested by Gilead. Various clinical studies have since established that Viread, Truvada, and other TDF drugs cause osteoporosis and bone fractures as well as very serious kidney damage including permanent kidney failure.
Gilead Purposefully Withheld a Safer Alternative Drug
By the time Truvada was approved by the FDA in 2004, the R&D team at Gilead was already working on a new version of TDF that more effective and much safer. This newer, safer version of TDF was called TAF (tenofovir alafenamide fumarate) which functioned in the same way as TDF but was absorbed into HIV more efficiently.
The better absorption of TAF by the HIV cells meant TAF was not only better at slowing the growth of the HIV virus, but it was also far less toxic. TAF was still toxic to bones and kidneys, but its lower dose requirements and other properties made it less harmful than TDF. Gilead could have released TAF as early as 2004 or even 2002, but at that particular time, the company was already generating billions in revenue from Viread and later Truvada. Moreover, Viread and Truvada were under patent protection for another decade.
If Gilead had immediately released the newer, safer TAF it would have killed the marketability of their existing TDF drugs like Viread and Truvada. This would have effectively ended 10 years of patent-protected revenues for these drugs, so Gilead purposefully withheld the release of TAF. Ultimately, Gilead did not release TAF until shortly before the patent on Viread was about to expire. Gilead chose to maximize profits at the direct expense of patient safety.
Viread and Truvada Product Liability Lawsuits
Since 2018, a large number of product liability lawsuits have been filed against Gilead users of TDF drugs like Truvada and Viread who suffered bone fractures, kidney failures, and other health consequences.
Truvada lawsuits have accuses Gilead of manufacturing TDF drugs that were unreasonably and unnecessarily toxic to patients and posed safety risks to the kidneys and bones. These HIV drug lawsuits also allege something that absolutely awful.  The claim is that Gilead intentionally withheld a better, safer version of the drug for years to boost profits at the expense of patient health.
The Viread and Truvada lawsuits also contend that Gilead gave inadequate warnings about the true level of risk associated with the TDF Drugs. Common tort claims in these MDL class action lawsuit lawsuits are (1) Strict Liability (Design Defect & Failure to Warn), (2) Negligence and Gross Negligence, (3) Fraud by Omission, and (4) violations of various state consumer protection laws.   (Gilead's counsel has pointed out to us that "plaintiffs in the JCCP, which comprise more than 90% of all plaintiffs in this litigation as a whole, no longer contend that the TDF medications were defectively designed.")
Any Viread and Truvada lawsuit against Gilead stands alone.  There is no federal class-action MDL like many mass tort prescription drug cases. In 2019, a motion was filed with the Judicial Panel on Multidistrict Litigation asking the panel to consolidate the TDF lawsuits into a new MDL. That motion was subsequently withdrawn, however, and an MDL was never formally initiated.
A non-official MDL for the Viread and Truvada lawsuits has formed organically, however, in the Northern District of California (N.D. Cal.). Most of the initial TDF lawsuits were being filed in the Northern District of California, which is where Gilead is headquartered. In  April 2019, these cases were consolidated together before Judge Jon S. Tigar for pretrial purposes. Thereafter, new TDF lawsuits filed against Gilead in other federal districts have been regularly transferred to the Northern District of California and then consolidated before Judge Tigar for efficiency.
The result of these venue transfers has been the emergence of a purely "organic" MDL that has about 40 cases involving just over 2,200 individual plaintiffs. There are still some lawsuits in other federal courts that have not been transferred. There are also a large number of TDF lawsuits pending in California state courts, where the California version of a mass-tort MDL has been established.
FAQs
When Will TDF Lawsuits Against Gilead Settle?
The first test trial is set for July 2022 and we could potentially see a negotiated settlement by the end of the year. November 2022 Update: There has been no test trial and Gilead's counsel had informed us that telling you that there could be a settlement in 2022 is " false and misleading because no settlement has been reached or is imminent in any products liability action against Gilead related to the TDF medications." (These people must be a blast to hang out with at PTA meetings, I'll tell you.)
Do you qualify for a Truvada lawsuit?
Anyone who took Truvada (or another TDF drug such as Viread) for the treatment of HIV for a period of 6 months or more and subsequently suffered kidney damage or bone fractures may be eligible to file a Truvada lawsuit.
Contact Us About a Viread or Truvada Lawsuit
If you took the Gilead TDF drug for HIV and think you may have a Truvada or Viread lawsuit, please contact the product liability lawyers at Miller & Zois for a free consultation. You can reach us by phone at 800-553-8082 or online.