This page looks at silicosis lawsuits and their potential settlement amounts and jury payouts.
Silicosis is a lung disease that is caused by occupational exposure to airborne silica dust particles from stone like granite, quartz, and other construction materials. Anyone who was exposed to silica dust from construction materials and has been diagnosed with silicosis may be eligible to file a silicosis lawsuit and get financial compensation. Our silicosis lawyers explain here how silicosis lawsuits work and what the potential settlement value of these cases might be.
About Silicosis
Silicosis is a unique type of lung disease (pulmonary fibrosis) that is caused by inhaling airborne particles of silica or silica dust over a long period of time. When silica dust is inhaled, it enters the lungs and causes inflammation of the tissue surrounding the air sacs in the lungs (alveoli).
When this inflammation from inhaling silica dust occurs on a regular basis over a prolonged time period it gradually leads to the formation of nodules and permanent scar tissue in the lungs (pulmonary fibrosis). The gradual buildup of this scar tissue in the lungs makes it difficult to breathe and the breathing difficulties get worse as the scarring progresses.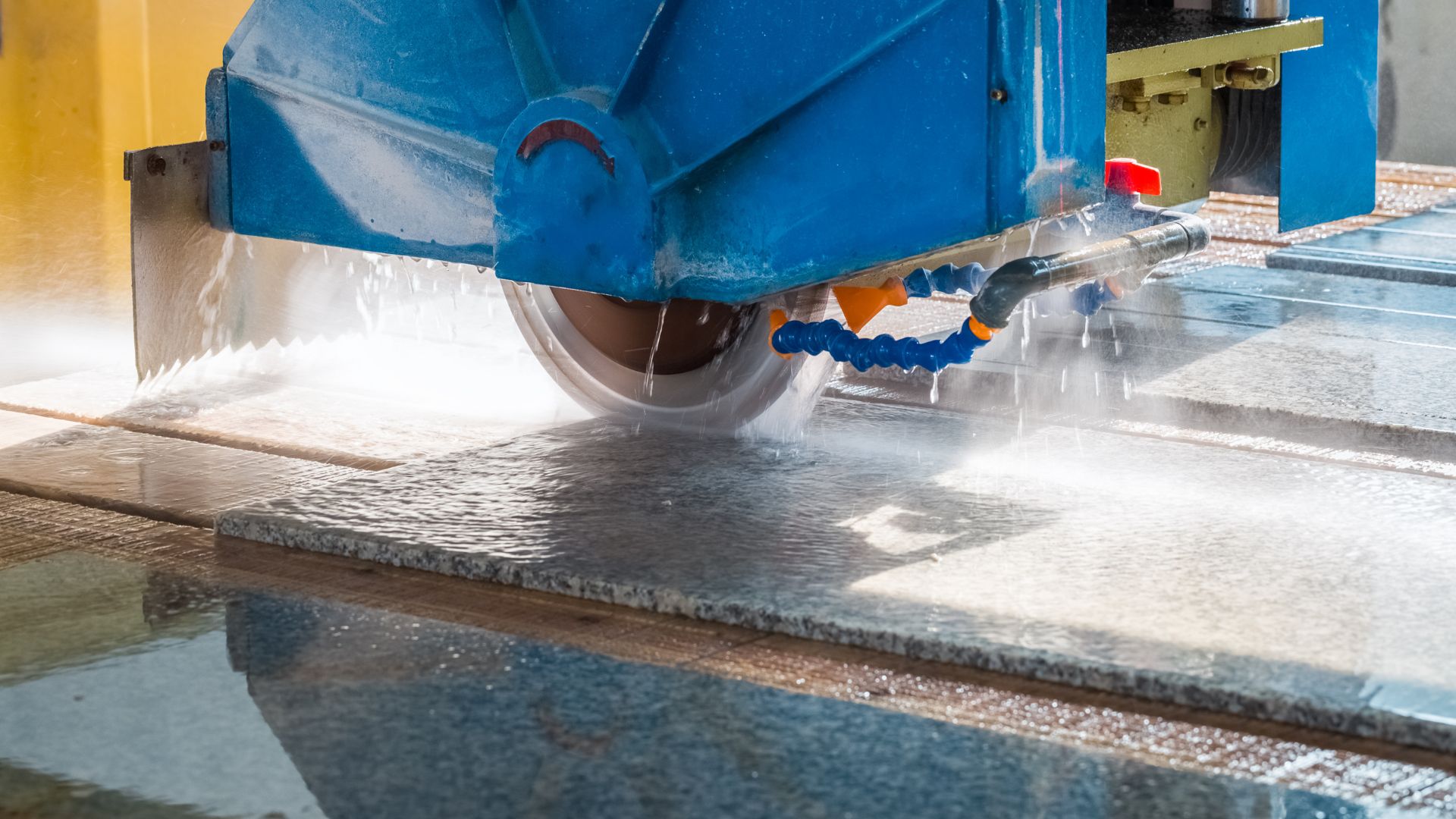 Difficulty breathing is the primary symptom of silicosis and it gets progressively worse as the scarring of the lungs expands and lung capacity decreases. People with advanced silicosis will often require oxygen support or breathing assistance devices. In addition to reducing lung capacity, silicosis can significantly increase the risk of other diseases, including tuberculosis, bronchitis, lung cancer, kidney disease, and autoimmune conditions.
Silicosis is a disease that takes a very long time to develop as the scarring builds up inside the lungs. Most cases of silicosis are not formally diagnosed until 10 to 30 years after the individual is first exposed to silica dust.
Types of Silicosis
Chronic Silicosis: It is the most common form, appearing after 10 or more years of exposure to low amounts of silica.
Accelerated Silicosis: This form appears 5 to 10 years after exposure to higher amounts of silica.
Acute Silicosis: It may occur after only a few months or as long as years following exposures to high concentrations of silica. This form progresses rapidly and can be deadly.
Stone Countertop Workers are at Risk for Silicosis
Anyone who is regularly exposed to airborne silica dust particles over a long time period is at risk of developing silicosis. Silica is a natural mineral that is found in sand and in most types of rocks, including sandstone, granite, quartz, and marble.
Silica is only toxic when it is in very small, airborne dust particles known as respirable crystalline silica or "silica dust." This type of airborne silica dust is created from cutting, grinding, or surfacing materials containing silica such as granite, marble, quartz, and other materials.
Anyone who was involved in the cutting, sanding, shaping or surfacing of stone countertops for a long time period is at an extremely high risk of developing silicosis. The same is true for anyone who worked with engineered stone products, which actually contain even higher levels of silica than natural stone.  Cutting or surfacing granite, marble or engineered stone for use as countertops is exactly the type activity that results in chronic silica dust inhalation.
In 2019, the CDC released a report on silicosis noting that there has been significant spike in rates of occupational silicosis. The report and subsequent studies have attributed the increase in silicosis to the increased popularity of stone and engineered stone countertops over the last few decades.
Can You File a Silicosis Lawsuit?
Anyone who was regularly exposed to silica dust as part of their job for a long time period, and was subsequently diagnosed with silicosis, lung cancer, COPD, or another disease directly related to silica exposure, you may be able to get financial compensation by filing a silicosis lawsuit.  Silicosis lawsuits are being filed across the country against stone product manufacturers and suppliers of products resulting in silica dust exposure.
Silicosis is an entirely preventable disease as long as proper safe precautions are in place, which includes personal protective equipment (PPE) such as masks and respirators. Companies that negligently failed to provide employees with proper PPE or implement other safety measures can be held accountable and forced to pay financial compensation.
Some silicosis lawsuits can be brought as product liability cases against manufacturers of products containing silica, or against manufacturers of respirators that failed to filter out silica dust.
Settlement Value of Silicosis Lawsuits
The potential settlement amounts of a silicosis lawsuit varies significantly depending on the severity of the plaintiff's silicosis and other related health conditions. Cases in which the plaintiff only has silicosis have a lower settlement payout compared to cases where the silicosis developed into lung cancer or other health complications.
$750,000 Verdict (Mississippi): A 70-year-old male alleged that he suffered silicosis from prolonged exposure to silica dust which entered through his personal respiration equipment. He sued the manufacturer of the respirators alleging that it failed to properly manufacture and design its products, failed to ensure that silica dust would not enter the mask, and that it failed to ensure that its products were safe for their intended use and purpose. The defendant denied liability and contended that the plaintiff failed to properly wear the mask.
$1,500,000 Verdict (Virginia): A 43-year-old male railroad contractor suffered silicosis when he worked on the tracks and inhaled silica dust for a period of approximately 16 years during his employment with the defendant (Norfolk Southern Railway Co.). The plaintiff contended that the defendant failed to provide a safe workplace for its employees, failed to supply protective gear for its track workers to prevent the development of lung disease, failed to warn workers of excessive exposure to silica dust, and violated federal law.
$5,000,000 Verdict (Mississippi): A 56-year-old male alleged that he suffered silicosis that developed into lung cancer from the inhalation of chemicals after working as a construction worker for many years during which he wore a respirator that was manufactured by the defendant (American Optical). The lawsuit alleged that the respirators were defective. The defendant denied liability and contended that the plaintiff used the product improperly, that his employer failed to provide adequate training and instruction for the safe use of the respirator, and that the product was not defectively designed or manufactured.
$2,000,000 Settlement (Texas): A 67-year-old male sandblaster alleged that he suffered 'conglomerate' silicosis when he used silica sand in the course and scope of his employment for approximately 14 years. He sued the manufacturer of the silica sand claiming that it delayed and diluted proposed federal regulations that would have banned the use of silica and failed to warn that the product could fracture into microscopic particles and cause silicosis.
$7,600,000 Verdict (Mississippi): The plaintiff worked as a sandblaster and alleged that he suffered chemical inhalation that resulted in silicosis and fibrosis when he utilized silica-laden sand and paper masks that were manufactured by the defendants over the period of approximately 30 years. The plaintiff contended that the defendants failed to properly manufacture the products, failed to ensure that prolonged exposure to the products were safe for humans, and failed to warn of the known risks associated with the utilization of the products. The defendants denied liability and contended that the plaintiff assumed the risk of injury.
$7,500,000 Verdict (Texas): A 66-year-old male sandblaster died of respiratory failure, after suffering from emphysema and silicosis, when he was exposed to silica for 10 years while working with sand produced by the defendant, US Silica Company. The plaintiff contended that the defendant failed to warn the user of possible dangers associated with using its sand and that the defendant negligently marketed and sold its product. The defendant denied liability and contended that the health hazards associated with its product were known in the industry and that the responsibility of informing the plaintiff was placed solely upon the plaintiff's employer.
Hire a Silicosis Lawyer Today
If you were diagnosed with silicosis or a related respiratory condition as a result of exposure to silica dust, contact our silicosis lawyers today to see if you qualify to file a lawsuit. Call us at 800-553-8082 or contact us online.