On this page, our birth injury lawyers in Maryland write about these lawsuits.  We talk about thee labor and delivery cases that tend to be successful and look at settlement amounts and jury payouts in these claims.
The term birth injury means physical injuries or damage to a newborn baby that is caused by something that occurs during the process of labor and delivery. A majority of birth injuries are the direct result of mistakes or negligence by doctors and healthcare providers. In many cases, injuries during birth can leave a child disabled for life.
In Maryland, parents are legally entitled to compensation when their child suffers a birth injury caused by negligence.  In this post, we will outline the relevant Maryland birth injury malpractice law and the value of birth injury lawsuits in Maryland.
Miller & Zois is a national firm based in Baltimore, Maryland So our birth injury attorney have particular expertise in Maryland birth injury law and expected settlement compensation.
Common Birth Injuries in Maryland
Outlined below are some of the birth injuries that we see most frequently in Maryland birth injury malpractice lawsuits.
HIE: HIE (hypoxic-ischemic encephalopathy) is a very serious and potentially fatal type of infant brain injury caused by major disruptions of blood and oxygen to the baby during labor and delivery. Events such as a compressed umbilical cord, ruptured uterus, or placental abruption can cause this type of oxygen deprivation and result in HIE.
Cerebral Palsy: cerebral palsy (CP) is a movement disorder in which the brain is not able to control muscle movements in parts of the body because of brain damage from oxygen deprivation during birth. There are a number of complications that can arise during childbirth that can cause oxygen deprivation and lead to CP if the doctor and hospital staff do not carefully monitor the baby and intervene when required.
Erb's Palsy: Erb's Palsy is a disability in which the movement of the arm is impaired or lost completely because certain nerves in the base of the baby's neck are damaged during childbirth. Damage to these nerves disrupts the brain's ability to control movement of the arm and hand.
Maryland Birth Injury Malpractice Laws
When a baby suffers a birth injury in Maryland as a result of negligent medical care during labor and delivery, both the parents and the child have the right to bring a medical malpractice lawsuit and get financial compensation. This section will provide a short overview of the applicable Maryland medical malpractice laws in birth injury cases.
3-Year Statute of Limitations for Maryland Birth Injury Lawsuits
Anyone considering a birth injury malpractice lawsuit in Maryland needs to be mindful of the applicable statute of limitations. The statute of limitations is a law that sets a deadline on how long plaintiffs have to file a lawsuit.
In Maryland, the statute of limitations on a claim for birth injury malpractice is 3 years. The 3-year period begins to run from the date that the plaintiff discovered (or should have discovered) the birth injury resulting from the negligent medical care. See Md. Code Ann., Cts. & Jud. Proc. § 5-109.
There are several exceptions to this 3-year rule. The exception that is most relevant in birth injury cases is the minority exception. Under this rule, plaintiffs who are minors (under 18) when their cause of action arises have until their 21st birthday to file their claim. So in birth injury cases in Maryland, the claims of the parents are subject to the 3-year SOL, but the separate claims of the baby can be filed anytime before the child turns 21.
Proving a Birth Injury Malpractice Case in Maryland
In order to bring a successful birth injury malpractice case in Maryland, the plaintiff must show that the doctor or hospital staff provided medical care during labor and delivery that did not meet the applicable standard of care under the circumstances. To prove this in a birth injury case, the plaintiff will need to present testimony from qualified expert witnesses (i.e., nurses or doctors with the same specialties and qualifications as the defendants).
Maryland Cap on Damages in Birth Injury Cases
Maryland law imposes a maximum cap on the amount of non-economic damages that can be awarded to a plaintiff in a birth injury malpractice lawsuit. Non-economic damages are usually referred to as "pain and suffering" damages. As of 2023, the Maryland cap on pain and suffering damages in malpractice cases is $875,000. If the case involves a wrongful death claim the cap increases to $1,093,750.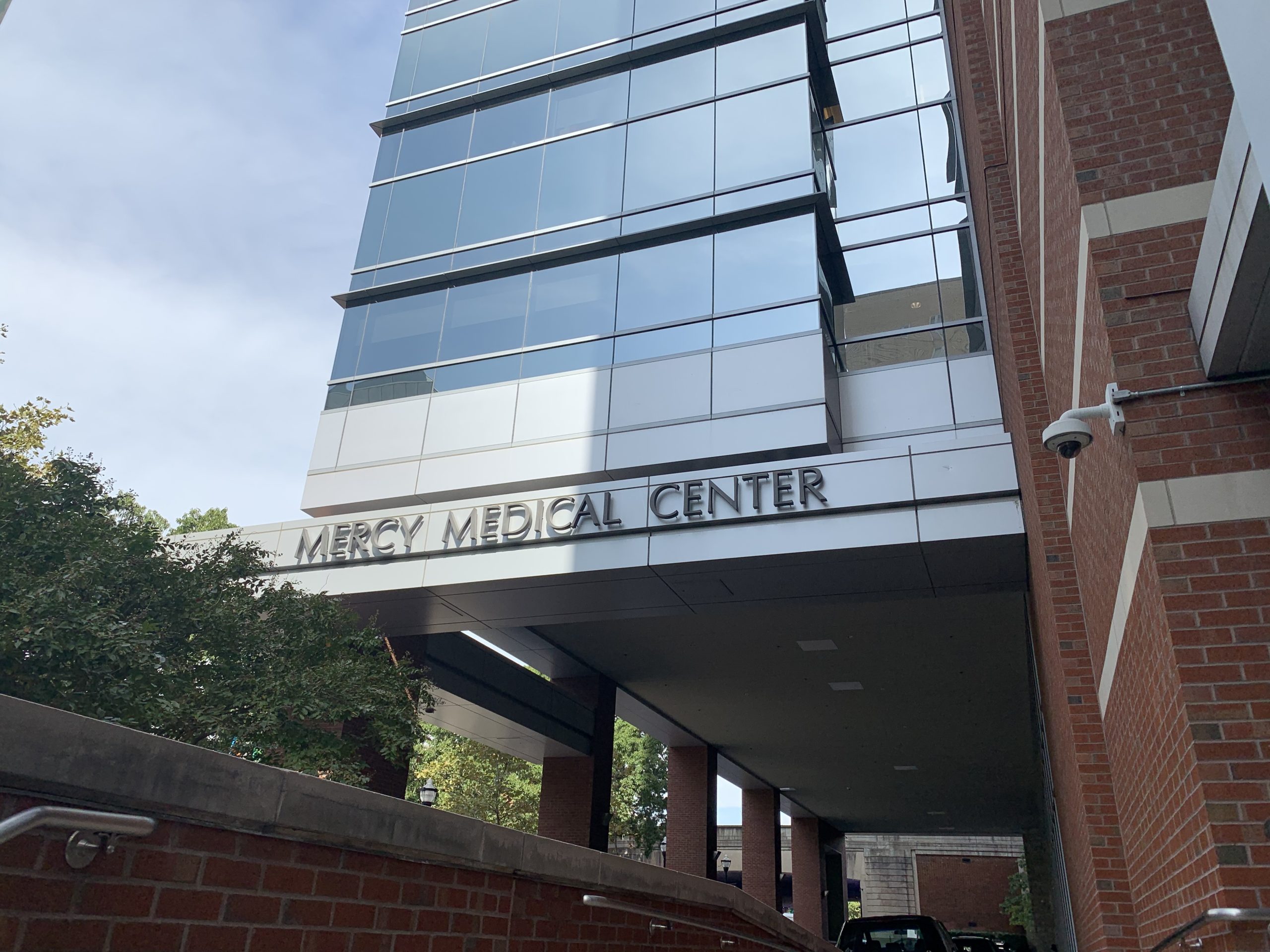 It is important to note that this cap only applies to the amount of pain and suffering damages. Maryland does not have any cap on the amount of economic damages (e.g., lost wages, medical expenses) that can be awarded to a birth injury plaintiff. In a birth injury case, economic damages can be very high because they often include future medical expenses and loss of future earnings capacity.
Settlement Value of Maryland Birth Injury Cases
Birth injury malpractice lawsuits in Maryland are high-value cases. The 2 key factors that drive the settlement value of birth injury cases are: (1) the severity and permanency of the child's birth injuries; and (2) the nature of the medical negligence and how difficult it will be to prove at trial.
Nationally, the average compensation award (settlement or verdict) for a birth injury lawsuit involving a brain injury is $1.03 million. The average compensation for the same cases in Maryland is slightly higher.
Maryland Birth Injury Malpractice Verdicts & Settlements
Below is a summary of recent verdicts and reported settlements in Maryland birth injury malpractice cases. Settlement amounts in birth injury lawsuits are harder to come by.
Settlement amounts in birth injury lawsuits in Maryland are almost invariably subject to confidentiality clauses because one of the things that doctors and hospitals are buying in the settlement is protecting their professional reputation. Admitting fault or disclosing large settlement amounts can lead to negative publicity, potentially affecting their standing in the medical community and among patients.
Anderson v Univ. of Maryland St. Joseph (2023) $32,000,000 Verdict: A pregnant woman went to the University of Maryland St. Joseph Medical Center in Towson due to lower abdominal cramping and Braxton-Hicks contractions. The attending doctor ordered an emergency C-section. But the evidence showed that these symptoms of cervical insufficiency were mistaken for premature labor. The victim hired a birth injury lawyer claiming the child suffered permanent brain damage from being delivered too early.  Following a two-week trial and four hours of deliberation, the jury found the doctor and St. Joe responsible for negligence and not obtaining Anderson's informed consent for the emergency procedure. The jury awarded $20 million for Ethan's future medical costs, $3 million for his lost earning potential, and $915,000 for past medical expenses. The additional $10 million awarded for the family's pain and suffering is expected to be reduced to around $1.3 million due to the damages cap.
Lewis v Upper Chesapeake Med. Center (2022) $13,200,000 Verdict: A mother presented to Upper Chesapeake Medical Center to have labor induced due to elevated blood pressure. Her labor lasted over 17 hours and showed abnormalities on the fetal heart monitor. After a difficult birth, the child was born with brain damage.  Later test showed the child had a brain bleed.  A Harford County jury awarded over $13 million to the mother and her son, including $10.5 million for future medical care and expenses, $2 million for pain and suffering, and the remainder for loss of earning capacity.

Bigg v MedStar Harbor Hospital

 (2021) $34,770,000 Verdict: A baby was at MedStar Harbor Hospital's special care unit in Baltimore. He appeared healthy but within an hour he turned blue and required intubation due to a lack of oxygen. As a result of the brain damage, they may require a wheelchair, receive nutrition through a feeding tube, and require assistance with all daily living activities. His family hired a Maryland birth injury lawyer who filed a birth injury suit alleging that the healthcare providers at Harbor Hospital were too slow to respond to Jordan's oxygen deficiency, which led to his brain damage.
M.A. v St Joseph Medical Center (2015) $2,000,000 Verdict: The plaintiff alleged that the defendants (hospital and OB/GYN) were negligent in failing to recognize, diagnose, and treat pregnancy complications to avoid a premature birth. As a result of this negligence, the plaintiff claimed that she was delivered prematurely suffered periventricular leukomalacia, and was later diagnosed with cerebral palsy. The case went to trial in Baltimore County and the jury awarded $2 million.
Norfleet v Harbor Hospital (2012) $21,000,000 Verdict: This Baltimore birth injury lawsuit alleged that the defendants (Harbor Hospital and an OB/GYN) were negligent in failing to appropriately monitor the child and mother during labor and failing to timely respond to warnings signs of fetal distress with an emergency C-section. As a result, the child suffered oxygen deprivation resulting in spastic diplegic cerebral palsy and reduced cognitive and mental abilities. A jury in Baltimore City awarded $21 million in damages, which included $20 million in economic damages (future lost earnings and future medical expenses).
Martinez v Johns Hopkins (2012) $55,000,000 Verdict: An infant suffered hypoxic-ischemic encephalopathy brain damage, resulting in cerebral palsy, developmental delays, and multiple physical and mental disabilities, during his birth at defendant Johns Hopkins Hospital. The lawsuit alleged that doctors at the hospital failed to properly recognize the obvious signs of fetal distress and did not deliver the plaintiff until 2 hours after his mother was rushed to the hospital because of complications. A jury in Baltimore City awarded $55 million.
Quinn v Hudson (2010) $1,461,506 Verdict: The plaintiff went to Anne Arundel Medical Center at 29 weeks and had to have an emergency C-section delivery due to complications with pre-eclampsia. During the C-section delivery, however, the baby suffered injuries including a liver laceration. The baby eventually died from his injuries and the plaintiff hired a Maryland birth injury attorney who brought a wrongful death malpractice lawsuit alleging that the OB/GYN was negligent in performing the C-section procedure.
Ketterman v Capital Women's Care (2009) $1,812,000 Verdict: An infant suffered subgaleal hematoma and cranial fracture and died shortly after birth. The parent brought a birth injury malpractice lawsuit against the OB/GYN practice alleging that the birth injuries were caused by vacuum extraction negligence. The OB/GYN attempted to deliver the baby via vacuum extraction for just over 2 hours before finally ordering an emergency C-section. The case went to trial in Montgomery County.
Dineen v Rader (2009) $3,991,000 Verdict: The plaintiff, who was 8 months pregnant, went to Frederick Memorial Hospital with severe abdominal pain and vomiting. Despite obvious signs of fetal distress as soon as the plaintiff went to the hospital, it took 3.5 hours for the doctors to finally order an emergency C-section. It was later discovered that the plaintiff had suffered a placental abruption, which the doctors never actually diagnosed. The baby suffered oxygen deprivation and was diagnosed with severe cerebral palsy. A jury in Frederick County awarded $3.9 million.
Contact Our Maryland Birth Injury Lawyers
Miller & Zois is one of Maryland's leading birth injury malpractice law firms. If you want to investigate your potential claim, our legal team will discuss your case with you at no charge so you can learn more about what you are facing. Call a Maryland birth injury malpractice lawyer at 800-553-8082 today or get a free online consultation.