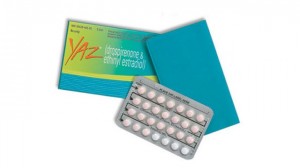 The MDL hearing on the consolidation of the Yaz birth control cases is set for September 24, 2009 in Richmond.
Yaz, Ocella and Yasmin are three birth control pills on the market that contain the fourth generation progestin component drospirenone. Like other birth control medications, Yaz and Yasmin are combination oral drugs that use estrogen and progestin hormones. Most other birth control medications use a progestin that has been time-tested. Medical literature shows that Yaz and Yasmine's drospirenone increases potassium levels, which can disrupt heart rhythms, slow down blood flow, and cause clots. Those clots (thrombus) may lead to significant injuries, including strokes, heart attacks, and pulmonary emboli. The FDA received over 50 reports of Yaz/Yasmin related deaths between the first quarter of 2004 and the third quarter of 2008.
If you or a loved one has used Yasmin/Yaz and have suffered from blood clots, stroke, DVT, heart attack or gallbladder injury or you are a lawyer with a Yasmin/Yaz case for which you would co-counsel, please call one of our Yasmin/Yaz attorneys at 800-553-8082.