On September 11th, James Jones, a Missouri man, filed an MDL class action lawsuit in the U.S. District Court for the Eastern District of Missouri. This Valsartan lawsuit was filed against several manufacturers of the drug Valsartan, which is used to treat heart failure and high blood pressure.
What does this mean?  It means that the Valsartan cases are now moving forward very quickly.
In a few short months, we could have a full-blown MDL class action lawsuit with thousands of potential plaintiffs.
Why did Mr. Jones file a class action lawsuit?
According to the lawsuit, Jones brought this class action because of generic valsartan tablets containing N-nitrosodimethylamine (NDMA), a carcinogenic substance. The lawsuit then noted that the plaintiff was "injured by the full purchase price of… valsartan-containing medications and incidental medical expenses."
After, it mentioned that the defendants "made false and misleading representations." In addition, the defendants "failed to disclose to the Plaintiff or putative class members that Adulterated Valsartan was contaminated with NDMA." The following line also noted how the valsartan was "worthless," noting that the inclusion of NDMA made it "not fit for human consumption." The lawsuit then mentions that the plaintiff and class members "suffered economic damages," when they bought valsartan.
This Valsartan lawsuit also noted that if the defendants disclosed that their Valsartan contained NDMA, the plaintiffs would not have bought the tablets. The lawsuit went on to mention that the plaintiff and other putative class members now need medical monitoring due to their consumption of the contaminated valsartan.
Valsartan Recall Timeline
Let's look at the Valsartan cancer lawsuit recall timeline:
July 13, 2018
The FDA announces that several distributors of Valsartan, including the Solco Entities, issued a voluntary nationwide recall of the product due to detection of an impurity, N-nitrosodimethylamine ("NDMA"), that is classified as a probable human carcinogen (a substance that could cause cancer) based on results from laboratory tests."13 According to the FDA, the presence of NDMA in Valsartan was "related to changes in the way [Valsartan] was manufactured" by ZHP process.
July 18, 2018
The FDA issues an update regarding the Valsartan recalls, reaffirming that the "recalled products contain an impurity, N-nitrosodimethylamine (NDMA)," and that the presence of NDMA in Valsartan was "related to changes in the way the active substance was manufactured" by ZHP. The FDA also noted that "some levels of the impurity may have been in the Valsartan-containing products for as long as four years."
July 27, 2018
The FDA issues yet another update, noting that "the amounts of NDMA found in the recalled batches of Valsartan exceeded [the] acceptable levels" set by the FDA.  At the acceptable levels of NDMA "would result in less than one additional case of cancer for every 100,000 people."
August 2, 2018
The updates continue. The FDA reminds the defendants to "thoroughly evaluate" their
manufacturing processes, and changes to those processes, to detect any unsafe impurities."
August 3, 2018
The FDA performed an inspection of ZHP's manufacturing facility.  The investigation finds many inadequacies in ZHP's manufacturing processes.
August 9, 2018
The FDA observes that the Valsartan recalls had been expanded beyond Valsartan manufactured by ZHP, and also included Valsartan manufactured by Hetero Labs Limited ("Hetero"). Hetero manufactured Valsartan "using a process similar to" ZHP.
September 13, 2018
The FDA issues a press release stating that its testing uncovered an additional impurity-N-Nitrosodiethylamine ("NDEA")-in some of the Valsartan manufactured by ZHP, which is a known animal and suspected human carcinogen.23 As with NDMA, the FDA believed that the presence of NDEA in Valsartan was the result of the manufacturing process.
September 28, 2018
The FDA places ZHP on import alert.  This stops ZHP products from entering the country.
October 5, 2018
FDA's testing finds that each tablet of Valsartan manufactured by ZHP contained as much as 20,000 nanograms of NDMA, which is over 200 times the acceptable limit for daily NDMA consumption-96 nanograms.
Who are the defendants?
There are four different defendants mentioned in the lawsuit. The first one is Zhejiang Huahai Pharmaceutical Co. Ltd (ZHP), a Chinese-based corporation. The second is Prinston Pharmaceutical, a Delaware-based corporation. The third defendant is Solco Healthcare U.S., LLC, a Delaware limited liability corporation. The fourth is Huahai US, Inc., a New Jersey-based corporation.
How are these defendants related?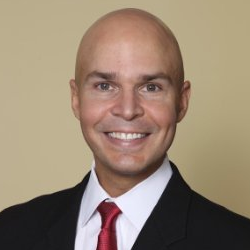 The lawsuit notes that Zheijiang is the manufacturer of NDMA-contaminated valsartan. With respect to Huahai US, Inc., they are a "wholly-owned subsidiary of Zheijiang." It has distributed ZHP-manufactured valsartan inside the United States. Like Huahai, Prinston has also distributed ZHP-manufactured valsartan inside the U.S. as well. The fourth defendant, Solco Healthcare U.S., LLC, is the "U.S. sales and marketing 'division' of Prinston." Solco is also a fully owned subsidiary of both Prinston and ZHP.
Valsartan recalls made throughout the globe
Valsartan recalls were first announced by the European Union around July. This followed the European Medical Association (EMA)'s July 5th announcement that they would be reviewing ZHP-manufactured valsartan. The EMA noted that only some valsartan medication in the EU had been affected by the recall. They also advised patients to not stop taking their valsartan medication, unless told to do so by their doctor or pharmacist. The EMA noted that national authorities would be contacting pharmacists with information on the recalled medications.
On July 9, the Taiwanese Food and Drug Administration announced that they discovered six valsartan brands made in China were being recalled because they contained NDMA. ZHP was the primary manufacturer of valsartan that was exported to Taiwan. According to the Taiwanese Food and Drug Administration, these six brands only account for about three to four percent of heart disease-related drugs. The Taiwanese government has told healthcare facilities and pharmacies to recall these products within a month. They also advised that patients taking recalled drugs should not stop taking them, but see a doctor for alternative treatment.
Health Canada, the Canadian department responsible for public health, issued a recall starting on July 9th that involved ZHP-manufactured valsartan. They noted that they will monitor the company's recalls. Health Canada recommended that patients continue taking Valsartan unless instructed not to do so by their doctor. They also recommended that patients also speak contact their doctor about other forms of treatment.  Health Canada has recently initiated a second recall.
The U.S. Food and Drug Administration (FDA) followed suit July 13, announcing their own recall of Valsartan. They also note that it would undergo a review, and shall investigate the NDMA-levels in recalled products. The FDA noted that patients should continue to take their valsartan-containing medication unless they have an alternative treatment. The FDA also advised that patients lookup the name of the drugs they are taking and their manufacturers to determine whether or not they were recalled.
On August 6th, South Korea's Ministry of Food and Drug Safety has banned the manufacturing and selling of valsartan also because of the NDMA contamination. This ban primarily affects Daebong LS Co., a local manufacturer of valsartan, and 22 other pharmaceutical firms. Daebong had manufactured 59 products that contain NDMA-contaminated valsartan.
Valsartan Law in the U.S. District Court 
The class-action lawsuit in Missouri is not the only lawsuit made in U.S. courts against the manufacturers and distributors of contaminated valsartan. On August 16, Elizabeth Duffy and John Duffy, two New Yorkers, filed a lawsuit against Solco, Prinston, Walgreens, and Throggs Neck Pharmacy.
This lawsuit was filed in the U.S. District Court for the Southern District of New York. It recognizes that Solco and Prinston's manufactured and distributed NDMA-contaminated valsartan tablets. The lawsuit also notes that Walgreens and Throggs Neck Pharmacy sold the contaminated medication to the plaintiffs and other consumers. Walgreens sold contaminated valsartan to John Duffy, while Throggs Neck Pharmacy sold contaminated valsartan to Elizabeth Duffy.
Potential Class Action Lawsuit in Canada
On July 13, Canadian lawyer Ted Charney proposed a national class action lawsuit against five pharmaceutical companies whose valsartan products were mentioned in the Health Canada recall. These companies were Teva Canada Limited, Sandoz Canada Inc., Pro Doc Limtee, Sanis Health Inc., and Sivem Pharmaceuticals ULC. Charney wrote in a letter that the five defendants "were negligent in their manufacturing of the drugs and in their failure to implement quality control" upon receiving material from their supplier in China.
What Is Next in These Valsartan Suits?
A new study being touted by defendants to pretend these claims are not as big a deal as victims' lawyers are making it out to be.  But the MDL Panel will now decide if there are enough cases currently out there to form a class action.  I don't know how many cases are out there, but I know our phone is ringing off the hook with Valsartan victims.
What to Do?
If you have been taking one of the recalled valsartan drugs manufactured by Teva or Solco Healthcare and you have cancer,  you should contact Miller & Zois to discuss whether you have a potential claim.  Get a free online consultation.