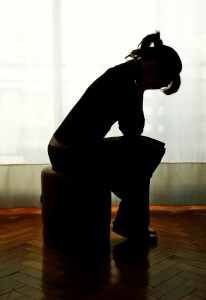 The first transvaginal mesh lawsuit in the federal court system has been set to go before a new jury on July 29, 2013 after a mistrial was declared on July 10th. The trial, a product liability lawsuit, involves a Plaintiff alleging to have suffered from complications from Bard Avaulta mesh that was implanted transvaginally. The District Judge declared a mistrial after a gynecological expert testified that stating Bard had removed Avulta mesh from the market, long after the plaintiff's injury. A pretrial ruling excluded any mention of withdraw of this product.
Currently there are 24,000 pending cases where the complaints involve similar allegations with women whom have experienced complications and injuries after receiving transvaginal mesh for pelvic organ prolapse or stress urinary continence.
This case is the first in a series of four trials that involve Bard Avaula mesh and will be closely watched by product liability attorneys throughout the country. Another set of cluster trials are scheduled to begin in December 2013 to help parties gauge how juries are likely to respond to certain evidence and testimony that may be offered through litigation. Any verdicts may facilitate negotiations by the manufactures to settle transvaginal mesh cases.
There are also a number of complaints filed in various state courts throughout the country. A California jury awarded $5.5 million in damages in mid July 2012 and a New Jersey jury awarded $11.1 million in damages in early 2013.
Quick Transvaginal Mesh History Lesson
These cases are tragic and, no matter how you slice it, have caused a great number of woman pain and anguish.  We believe that pain and anguish was unnecessary and result from these device manufacturers who put profits far ahead of patient safety.
What happpened? In July 2011, the FDA issued a warning list that indicated thousands of women have reported suffering problems with transvaginal mesh. Federal health regulators suggested that the use of vaginal mesh may provide no additional benefits over alternative treatments. The warning list was soon followed in early 2012 with an FDA letter that was sent to many mesh manufacturers ordering them to conduct additional studies to validate the safety of transvaginal mesh products and disprove any potential unreasonable risk of injury for women.  Suits began to get filed across the country for many different woman but they all echoed the same theme: you should have looked at these products a lot closer before you raced the into the market.
Filing a Lawsuit
If you or a loved one has suffered any negative effects as a result of  Transvaginal Mesh, protect your rights. Call us at 800-553-8082 or talk to us online.  There is no fee or cost for you in pursuing your claim unless you win a recovery.
For more information on Transvaginal Mesh:
Bard Vaginal Mesh Litigation