I'm not writing many blog posts with an exclamation point in the title. But my goodness.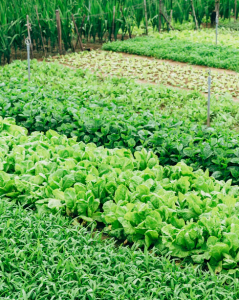 A jury in Oakland, California this week found Monsanto liable for yet another case of cancer and awarded a couple $2 billion plus more than $55 million total in compensatory damages! Alva and Alberta Pilliod are both in their 70s and have lived in Livermore, a town 40 miles east of San Francisco, for over 30 years.
While living there, they also used Roundup for over 30 years to keep their home landscaped and unfortunately, both developed cancer. Alva was diagnosed with non-Hodgkin's Lymphoma in 2011 that started in his bones and soon spread to his pelvis and spine. Four years later, his wife Alberta was also diagnosed with non-Hodgkin's Lymphoma, but hers was in her brain. Fortunately, they both survived and are currently in remission, but the cancer has had life-changing effects on both of their lives and they both have suffered lasting damage from it.
Evidence Admitted at Trial Is Key
For the first time of the now three Roundup lawsuits, the California judge permitted the plaintiff's legal team to present a substantial amount of evidence revealing Monsanto's conduct. In the previous trials, the courts severely limited the amount of evidence that was admitted at trial. This evidence indicated that Monsanto manipulated science as well as the media and regulatory agencies to advance their own agenda rather than consider the serious harm that their product can cause to both animals and humans.
Bayer, who boldly bought Monsanto knowing the litigation risk carried with it, has continuously maintained throughout the past three trials that the product is not defective or dangerous, but rather safe. They base these claims on the continuing approval of the allegedly carcinogenic chemical, glyphosate, by the U.S. Environmental Protection Agency. In contrast, however, it is a conclusion made by the World Health Organization's International Agency for Research on Cancer that instead concluded glyphosate was more than likely carcinogenic and ranked it as a Group 2a carcinogen. This conclusion recently was further supported by a meta-analysis that was just published. Specifically, scientists of UC Berkeley and the University of Washington conducted a study looking at data from six different studies conducted across the world that examined whether there is a relationship with Roundup and non-Hodgkin's lymphoma. They compared previous meta-analyses with their own and discovered that all of them found glyphosate exposure is linked to cancer. They estimated that Roundup's active ingredient, glyphosate, increases the risk of non-Hodgkin's lymphoma by 41 percent.
Third Victory
This massive jury verdict follows two previous consecutive trial wins for families against Monsanto regarding the same exact claims. The first case, Johnson v. Monsanto, involved a retired school groundskeeper who used Roundup for years on the school's property he worked at. He was diagnosed with terminal non-Hodgkin's lymphoma and after the World Health Organization's International Agency for Research on Cancer conclusion on glyphosate; he sued Monsanto and won a $289 million jury verdict in state court last year. Two months after that verdict the judge reduced the verdict to $49 million due to state law damage caps. Following his case was Hardeman v. Monsanto, the bellwether case for the Roundup MDL, which involved a man who used Roundup on his properties for years. He too won and was awarded an $80 million verdict this past March in the first federal trial this year. All three juries have found that Roundup was defective in its design, Monsanto failed to adequately warn consumers of the cancer risks associated with it, and that Monsanto was negligent in its actions.
These verdicts continue to increase pressure on Bayer, and they have already suffered price drops in their stock price as a result of these verdicts. Plaintiff's attorneys are currently estimating there are nearly 13,400 similar cancer cases against Roundup pending in both state and federal court. Even though the Johnson verdict was reduced and the most recent may be too, these verdicts are big and as each one has come, we are asking ourselves more and more how much longer Monsanto will continue to gamble on these individual claims. This most recent verdict for the Pilliods could be the breaking point for Monsanto and could trigger a real movement on a global settlement.
Besides these verdicts, things are continuing to look worse for Monsanto. When Bayer purchased Monsanto, reports came out that suggested Monsanto influenced a recent study published in Critical Reviews in Toxicology that refuted the World Health Organization's International Agency for Research on Cancer's report on glyphosate. Monsanto would not reveal the scope of their involvement in drafting that report, but plaintiff lawyers have released emails between Monsanto employees around that time. The emails have revealed some of Monsanto's correspondence with an independent firm which includes inquiries by a Monsanto researcher on how they could alter data to show glyphosates are not carcinogenic. Monsanto's influence appears to have been significant as Critical Reviews in Toxicology issued an "Expression of Concern" releasing five articles regarding Roundup's relationship with cancer. They request further information on how much Monsanto contributed to each article, but have only heard back on three of them and of those three, the authors provided no submissions for why there was insufficient transparency during the first submissions. This could suggest the authors may be hiding something because of their lack of transparency.
In summary, these recent developments of Monsanto's influence, and the evidence revealed at trial, underscore how Monsanto has bullied researchers over the years to "ghostwrite" research that defends Roundup's main ingredient, glyphosate.
It will be interesting to see what is to come now. A $2 billion verdict is hardly comparable to even a $280 million verdict. It seems unlikely that Monsanto will want to continue this gamble. However, even if Monsanto were to agree to a mass tort case, there are probably a lot of prospective plaintiffs out there that might opt out and take the gamble themselves.
The risks of going to trial given the size of the verdicts may be worth it rather than settling for damages less than fair value common in mass tort cases.  But I've been saying this for a while.  Meanwhile, the settlement value of these cases and the expectations of victims are going through the roof.