Insight Pharmaceuticals has recalled a single lot, 34,092 bottles, of Nostrilla Nasal Decongestant nasal spray as it has been determined that it may contain the bacteria Burkholderia cepacia.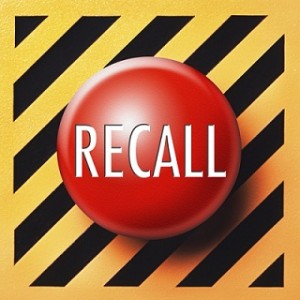 Burkholderia cepacia may cause serious infections in individuals with a compromised immune system or chronic lung condition, such as cystic fibrosis.
Nostrilla Nasal Decongestant was distributed nationwide through normal retail outlets and pharmacies. The affected product comes in a 1/2 ounce, plastic bottle, with the expiration date of 05/2014 stamped on the side. The recalled lot is #11G075 with the UPC Code 6373673005.
Consumers who purchased Nostrilla Nasal Decongestant are urged to return the product and contact Insight Pharmaceuticals at 1-877-546-9059. Consumers should advised to call their doctor provider if they have experienced any problems that may be related to taking Nostrilla Nasal Decongestant.