There are currently 739 "class action"  lawsuits pending in the federal MDL as well as another 350 centralized state cases.  That's is 1000 filed claims. This litigation is growing faster than I thought it would.
This week, the federal judge presiding over the litigation canceled a case management conference that was scheduled for October 16th.   The reason is, in the legal world, shocking.  The parties have indicated that they are working well together and do not need the judge to intervene in any disputes.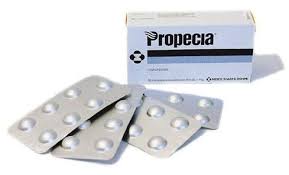 Propecia, originally marketed in 1992 as Proscar for the purposes of treating an enlarged prostate.  When patients started growing hair, it was approved to treat male pattern baldness.  It quickly became a top seller for its manufacturer, Merck.
The problem is that  Propecia contains finasteride.   Among other concerns, finasteride may cause various forms of sexual dysfunctions like erectile dysfunction, reduced libido, reduced sensation, and even infertility. It is thought that finasteride reacts with testosterone and chemically converts to another chemical that is designed to shrink hair follicles and prevent hair loss.  Some studies report the rate of sexual dysfunction as a result of finasteride to be as high as 39%.
The suits in this case allege that Merck did not warn men of the link between this drug and sexual dysfunction.  Merck also did not warn that the problems might last after the patient finishes taking the medication.
This is the critical bone of contention in the case.  The drug company realizes that this drug can cause sexual dysfunction.  But their claim is that any problems go away when the man stops using the medication.   Plaintiffs say otherwise.  Their evidence?  It has happened to them.
Prior warnings suggested that any users who experienced problems had them resolved after they stopped taking them. Merck continued to provide this same information, even after many men reported experiencing permanent sexual issues after the use of the medication. Propecia's warning label wasn't updated until April 2012.
The next case management conference has been scheduled for November 20th.
Filing a Lawsuit
If you believe you have sexual dysfunction and want to see if you are eligible for this Propecia class action lawsuit, call 800-553-8082 or get a free online consultation here.