There are reports that Penumbra's JET 7 7 Ultra Flex Catheter has a defect that can cause serious injury or death. As a result, the medical device manufacturer recalled it inDecember 2020. One month later, one of Penumbra's investors filed a class-action suit, alleging that it concealed information on the catheter's defects.  Can we expect injury and wrongful death lawsuits to be filed in connection with this recall?  Let's talk about this recall and what we might expect moving forward.
What Is the JET 7 Reperfusion Catheter?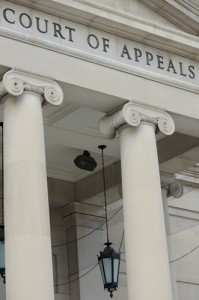 The JET 7 Reperfusion Catheter with Xtra Flex Technology is a medical device intended to remove stroke patients' blood clots and restore blood flow. It works by sucking the blood clot from the affected artery. The catheter's manufacturer, Penumbra, introduced it to the U.S. market in July 2019. By the end of the year, this device accounted for over 30 percent of Penumbra's total revenue.
Suspension of JET 7 Xtra Flex's Japanese Sales 
Around late-June 2020, Penumbra's Japanese distributor alerted hospitals that JET 7 Xtra Flex's defects may cause severe injuries and fatalities. It subsequently pulled the catheter from the Japanese market.
Penumbra Warning Letter 
In a warning letter dated July 27, 2020, Penumbra informed healthcare providers of reports that the JET 7 Xtra Flex's distal tip resulted in severe injuries or death. It announced that its updated warning label advised healthcare providers not to inject contrast media through the device. The updated label also included warnings that the catheter had not undergone compatibility tests with other companies' revascularization devices. Despite these warnings, Penumbra maintained its commitment to "product safety and performance."  Cue broken record.
Foundation for Financial Journalism Report on the JET 7 Xtra Flex's Safety 
On September 14, 2020, the Foundation for Financial Journalism published an article that questioned the JET 7 Xtra Flex's safety. It reported that the FDA's MAUDE database listed 11 fatalities that involved the injection of contrast dye into the device. These deaths occurred between the catheter's mid-2019 market introduction and the article's reporting. As a result, Penumbra stock fell from $200.97 to $193.66 a share on that same day.
Journal of NeuroInternventional Surgery Report  
A November 23, 2020 article in the Journal of NeuroInterventional Surgery reported on three JET 7 Xtra Flex malfunctioning cases. Two of them involved fatalities. At the time of the article's release, Penumbra's stock price was $254.71 a share. Two days later, it was $224.12 a share.   So the stock did not crater.  But the falling stock price did seem connected to this journal article.
Quintessential Capital Management Reports on Penumbra  
 On December 8, 2020, the asset management firm Quintessential Capital Management (QCM) released a report questioning Penumbra's integrity. It claimed that a fake person named Dr. Antik Bose authored a "substantial portion" of Penumbra's research. Shortly after the report's release, Penumbra stock prices fell almost 9 percent. This came a month after QCM released a 106-slide report that found that the JET 7 Xtra Flex was insufficiently tested and suggested that Penumbra misled healthcare providers and investors.
Penumbra's December 2020 Voluntary Recall 
On December 15, 2020, Penumbra announced its voluntary recall of the Jet 7 Xtra Flex catheter. It made this announcement as the FDA received over 230 medical device reports. Penumbra reported that over 30 cases were distal tip-related. The company urged healthcare providers to stop using the catheters and return them. The following day, on December 16th, Penumbra stock fell 7 percent by the day's end.
Penumbra Federal Class Action Lawsuit in California
In mid-January 2021, a Penumbra investor filed a class action complaint in California federal court. The man alleged that Penumbra's CEO violated federal security laws by failing to disclose the JET 7 Xtra Flex's defects. He also claimed he fraudulently assured investors in an August 2020 conference call that the catheter was "exactly what we hoped it would be" and that the company was working to ensure that "every new product" was "all good." The man sought damages on his and other Penumbra investors' behalf.
2017 Stent Retriever Recall 
In 2017, Penumbra recalled its 3D Revascularization device. The product was intended to remove blood clots and improve blood flow in stroke patients. An FDA announcement reported that accounts of the delivery wire breaking inside the brain bloodstream prompted the recall. It reported that this defect could cause vessel blockage, stroke completion, and death. It also reported that removal efforts could worsen the stroke.
Will There Be Lawsuits for JET 7 Xtra Flex Victims?
It remains to be seen if there will be personal injury lawsuits from defects in the JET 7 Xtra Flex. How many cases will there be? That said, the first step in a viable mass tort lawsuit is often a recall. Our lawyers are looking at these cases very closely and taking calls from victims.