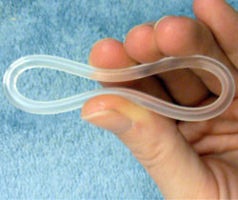 The first federal bellwether trial for the NuvaRing lawsuits is set to begin on October 21st.  The Plaintiff, who suffered a significant pulmonary embolism at age 33, filed her lawsuit in April 2008 claiming inadequate warnings, negligence, design defects, manufacturing defects, fraud, misrepresentation, breach of express warranty, breach of implied warranty, and violation of the Missouri Merchandising Practices Act.
The judge has now made it possible for the jury to be permitted to award punitive damages.  The presiding judge has found that genuine issues of material fact may exist for a jury to consider whether the drug maker exhibited a complete indifference or conscious disregard for the safety of consumers.
This is a big deal.  It allows for a potential entry of punitive damages which, to say the least, can be a huge game changers in terms of the amount of money a jury can award in this case.  It gives the jury the chance to award damages just because they are mad and it give plaintiffs' counsel the opportunity to make a lot of great arguments.  It will make for appellate issues to be sure if there is a large damage award.  But plaintiffs' lawyers like having these kinds of problems.
Not every state would allow punitive damages in a case like this.  Maryland, for example specifically would not.
More than 1,200 cases filed in the U.S. District Courts throughout the country have been consolidated in the federal court system as part of a Multidistrict Litigation or MDL.  All the complaints consolidated involve similar allegations.  All eyes are on this first case, as well as the other early bellwether trials to come, as these cases may help promote further NuvaRing settlement discussions.
Get a new update on the NuvaRing litigation and settlement talks here.