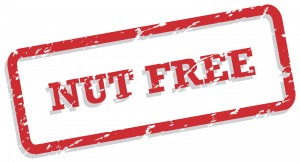 Nassau Candy Distributors has announced a recall of their mini s'mores, as it has been determined that they may contain peanuts that are not listed on the label.
People who have an allergy to peanuts risk serious or life-threatening allergic reaction if they consume this product; however, for consumers who are not allergic to peanuts, there are no safety concerns with the product.
The item affected by this recall is following is their NANCY ADAMS Classic MINI S'MORES, in the red & silver box. The recall is for their 5.5 oz. (155g) box, that contains a manufacturing code of either I1119 or I1120 under code, UPC 6 18645 21923 9.
An investigation has revealed that bags of peanut clusters may have been inadvertently packed into boxes of the Nancy Adams Classic S'Mores.
The product was sold nationwide through retail stores, and all were notified. The affected product is being removed from shelves and discarded. No illnesses have been reported to date in connection with this problem.