This page is about the Risperal lawsuits. This page was written 7 years ago although it has been updated several times
If you are looking for the latest 2021 update, click on the preceding link.
Risperdal Side Effects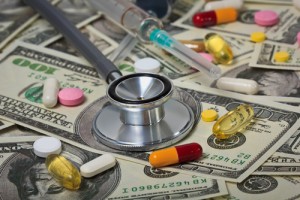 In an old post, I told you that we are seeing more and more legal claims alleging Risperdal and Invega are causing young men to grow breasts.
The findings of a recent study appear to confirm just that.  Findings were presented at the American Association for Geriatric Psychiatry (AAGP) meeting this month that shows that males using Risperdal have a significantly higher risk of developing unnatural breast growth, known as gynecomastia, as compared to those who have not taken the drug.
Dr. Mahyar, a pharmacoepidemiologist at the University of British Columbia presented the recent findings, and stated that "The strength of this study was its large sample size that allowed us to quantify this rare adverse event."  He concluded that doctors may want to prescribe Seroquel or Zyprexa to male patients instead of Risperdal or Invega.
Risperdal is an atypical antipsychotic medication that was originally introduced for adults with schizophrenia.
But Risperdal has been widely used by children for bipolar disorders, autism, irritability, aggression, and behavior disorders.  Risperdal increases the level of prolactin in young men who use the drug.  Prolactin is a hormone that stimulates breast growth.
Risperdal Studies
Researchers found a 69% increased risk of gynecomastia among users of Risperdal and Invega.  When compared to individuals who used other atypical antipsychotics that are part of the same class, the risk was still 41% higher than Seroquel users, and 40% higher than Zyprexa users.
In addition to the obvious physical damages, plaintiffs have alleged the psychological effects of Risperdal breast growth can have a devastating impact on the boys' overall quality of life.  Many plaintiffs have required breast removal surgery, with some that have developed breasts measuring as large as a 38D cup size.
This is not the first time that these medications have been under fire, and linked to potential lawsuits.  A number of studies have found that children who take antipsychotic and/or second-generation antipsychotic drugs (Seroquel, Risperdal, Zyprexa, Abilify) have an increased risk of developing type II diabetes.
Other Risperdal Studies
Originally known as adult-onset diabetes, type II diabetes is a medical condition in which the body does not produce enough insulin – a hormone that aids in regulating carbohydrates and fats in the body. Type II diabetes in children is increasing at an epidemic rate and can be extremely difficult and expensive to treat.  A study conducted by Vanderbilt University focused on 28,000 children and adolescents between the ages 6 to 24. The research indicated that within the first year of a child taking the prescription drugs, his or her risk for type II diabetes was almost immediately present. The study also indicated that the risk of type II diabetes continues for up to one year even after a child stops taking the medication.
Risperdal Settlements and Verdicts
There have been significant Risperdal verdicts and settlements:
June 2017: a Philadelphia jury awarded $70 million to a young man from Tennessee
April 2015: a jury awarded $2.5 million to an autistic 20-year-old man in Alabama who took Risperdal and developed size 44D breasts.
November 2015: a Philadelphia jury awarded $1.75 million to a man who began taking Risperdal who also developed gynecomastia.
In December 2015: a jury awarded $500,000 to Risperdal who developed gynecomastia after taking Risperdal for Tourette syndrome
Getting Help with Your Risperdal Lawsuit
If you or a loved one has suffered any negative effects as a result of  Risperdal, Invega, or any of the antipsychotic and/or second-generation antipsychotic drugs, protect your rights. Call us at 800-553-8082 or talk to us online for a free case review.  There is no fee or cost for you in pursuing your claim unless you win a recovery.