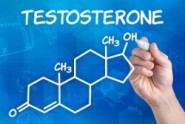 Low testosterone levels have been linked to fatigue, muscle and bone loss, and a decrease in libido.  If you are over 35 and these things are hitting you… well, it sucks. But, all too often in 2018, the cure is worse than the original disease.  There is a lot of good science out there suggesting that these therapies increase the risk for cardiac injury in a group already prone to heart disease.   A lot of lawsuits have followed.  This article explains where these class action lawsuits are now and what plaintiff can expect moving forward.
The Premise of These Cases
In January 2014, the Food and Drug Administration (FDA) announced that it was investigating potential testosterone therapy risks.  This was prompted after several studies suggested that the side effects of testosterone treatments may increase the risk of heart attacks, strokes, blood clots, and death. The risks may be as much as double for a heart attack in young men with heart disease as well as for men 65 years of age and older, even those who have had no heart problems. Additional concerns with the products include the increased risk of deep vein thrombosis (DVT) which can lead to life-threatening complications including pulmonary embolisms.  DVT is where the body develops blood clots in the deep veins, most commonly in the legs.  These blood clots can break off and travel through the body resulting in potentially life-threatening complications.
The first lawsuits were filed four days after the FDA announced its investigation.  Is that a little too soon?  Probably.  Does it underscore the idea that lawyers are vultures?  Absolutely.  But all of this, as I talk about below, distracts us from the real issue: are low T drugs killing people?
Where are we now?
In May 2014, with more than 74 product liability lawsuits filed in the federal court system against Testosterone drug makers, the Courts were considering the formation of an MDL, a type of "class action" lawsuit in which a group of people has been injured by the same parties, under similar facts.  Fast forward six months and another 149 lawsuits later, not only has the MDL been formed, but Plaintiffs can now file a new lawsuit directly into the testosterone MDL.  This direct filing is designed to eliminate potential delays that are often associated with transferring cases from other District Courts.
Fast forward to 2018, there are 6,000 lawsuits pending in federal court from victims.  These federal lawsuits claim that the use of testosterone led to heart attacks, strokes, and blood clots.  The MDL proceeding centralizes all testosterone lawsuits filed throughout the federal court system.  The cases are consolidated under one federal judge who handles all the discovery matters that are common to all the defendants.  This helps prevent duplicative discovery and conflicting rules from different judges. The U.S. Judicial Panel on Multidistrict Litigation (MDL) ordered all federal lawsuits involving testosterone therapy products to be tried in Chicago.  Overseeing the MDL proceeding is U.S. District Judge Matthew F. Kennelly.  It is expected that the approval of direct filing into the MDL will drastically increase the number of new claims.  By the time all is said and done, and all the cases are consolidated, and all the future cases filed, Judge Kennelly stands to oversee thousands of cases.
There have been two whopping verdicts against AbbVie Inc.'s AndroGel that have totaled nearly $300 million.
Who is involved in these cases?
Defendants include Abbvie and Abbott Laboratories, makers of AndroGel, which is by far the most popular TRT — or "Low T" — product on the market.  Others include:
Androderm (Actavis)
Axirom (Eli Lilly)
Bio-T-Gel (BioSante and Teva)
Delatestryl (Indevus)
Depo-Testosterone (Pharmacia & Upjohn Company)
Fortesta (Endo)
Striant (Columbia Laboratories)
Testim (Auxilum/GlaxoSmithKline)
Testopel (Auxilium)
What is the next step?
Earlier this month, the parties each submitted competing proposals regarding the testosterone bellwether process.  When a judge elects to use bellwether trials, the judge and the parties generally select a small representative sample of cases that will be fully prepared and tried to a jury very early on.  The cases are typically representative of issues that will arise in every Plaintiff's case. The goal of a bellwether trial is to give all interested parties a good indication of what is likely to happen in future trials.  While the outcomes of these bellwether trials are not binding in other cases, a few jury verdicts in bellwether trials provide the judge and the interested parties with enough information to determine whether groups of cases should be settled, and if so, what might be a reasonable dollar range for settlements.
How the American people are viewing these cases?
This is not a question I often think about much.  What really matters is what a jury who hears all the evidence thinks.
That said, a law firm ran a testosterone ad on my Facebook page recently.  My goodness.   You would have thought the lawyers were selling heroin to middle school kids.  Literally, hundreds of people responded to condemn the attorneys.  Facebook can be the worst.  Millions of people with wholly unearned and blithely unexamined moral authority babbling about the science of a question they have never considered before seeing the Facebook ad.   It is enough to make your head explode.   It is fair to say that none of these people took a second to evaluate the scientific merits. 
But there is a take-home lesson here.  I don't think we are starting at midfield in these cases.  We are pinned back deep in our own end zone to convey to jurors exactly what happened here.  We will also need the science to catch up to what we think we know pretty quickly.  Some more good studies need to come out to show that this therapy really is killing men.  Is the jury still out on this?  I don't think the jury is out on the general principle here: these drugs can kill people. But the extent of the risk is still an open-ended question and one that science needs to get on flushing out pretty quickly.
Who can I talk to about my case?
If you or a loved one has taken a low testosterone supplement with negative side effects, you may be entitled to compensation.  Contact our attorneys to find out more.  We are currently reviewing potential lawsuits. If you have any concerns or questions or believe you may have a case, call our attorneys at 1.800.553.8082 or reach out to us online here.