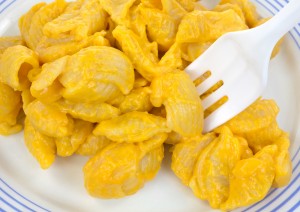 Kraft Foods has voluntarily recalled 137,000 Velveeta Shells and Cheese Microwaveable Cups, as they may contain small, thin wire bristle pieces. There affected products vary.
There have been no reports of injury, but Kraft has made the recall in an abundance of caution.
Customers should return the products to the store of purchase for an exchange or full refund.
Kraft has found themselves in litigation in the recent past…though not always for recalled food products. In 2007, Kraft ran into problems associated with misrepresentation. In response to lawsuits, Kraft agreed to change the labeling on its guacamole dip to "guacamole flavor" after it was revealed that the guacamole "dip" contained less than 2% avocado. They were also forced to remove the "all natural" tag from their Capri Sun product as it was found to contain "not so natural" ingredients such as high-fructose corn syrup.
Prior to this, in 2006, lawsuits against Kraft were dismissed after Kraft changed its formula for Crystal Light Sunrise Orange and Kool-Aid Jammers. Lawsuits had been filed alleging soft drinks made by Kraft Foods may contain the cancer causing chemical, benzene. We are not handling these cases and cannot speak to the merits of the lawsuits.