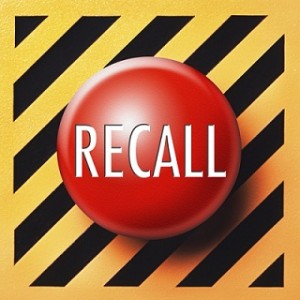 IKEA has issued a recall for wall-mounted lamps designed for kids, after a child was killed and another injured.
Geez, wall mounted lamps?  What happened?  Apparently, what happens is that the lamp cord somehow get jerked into the baby's crib and strangles that child.
This could happen with any product with a cord, right?  I guess.  We don't know the full details of this yet.  But clearly the problem is not just that there is a lamp with a cord.  There is something about the cord and the way that lamp is mounted on the wall that causes the risk that caused this fatality.  Why do I make this assumption?  Well, IKEA is pulling the product off the market.  So I guess we will wait and see exactly what happened.
It is hard to get your mind around what a needless tragedy something like this is.  There are a lot rumblings from the pro-business folks that we have gone too far in making toys and kids' stuff too safe.   They seem particularly freaked out by the whole BuckyBalls recall/ban that shut down the company that made the product.  (When the Huffington Post turns on safety, you know some people are up in arms).
Maybe I'm too caught up in the small picture but I just think we should be moving heaven and earth to avoid tragedies like this.  I still think our bigger problem is the unbelievably unsafe product we have on the market that could be or could have been made safer without a ton of effort.
CNN gives you more on the issue with these lamps here.