Honda Motor Co. announced it will recall more than 400,000 2007 and 2008 Element small trucks and Odyssey minivans because of braking system problems that could make it tougher to stop the vehicle if not repaired.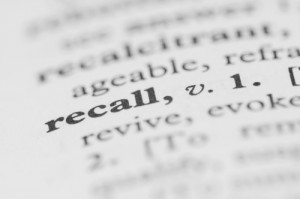 Brake pedals on these vehicles can "feel soft" and, according to Honda, must be pressed closer to the floor to slow the vehicle. If unfixed, Honda says the problem could cause a car accident because of the loss of braking power.
Maybe Honda is largely out in front of the problem. The National Highway Traffic Safety Administration has reported three minor car accidents from braking problems associated with this recall. Still, accidents from braking problems are rarely reported in part because no one believes the drivers who claim their brakes fail.
So Honda owners should rush out and get their brakes fixed? Of course. But there is a problem: the replacement parts have not arrived at Honda dealers yet. But if you are having braking problems now, you will be first in line. I suggest calling your dealer although my guess is the hold times are going to be unreal.
This is the second Honda recall in the past two months. Last month, Honda recalled 952,118 vehicles for air bag problems. My how Honda and Toyota – the golden children of the car industry – have fallen. I wonder if this will stick on them.
A personal heads up to Honda owners who take their vehicles in for the recall: I took my Toyota in today for its recall and lo and behold, the dealer recommended about $300 in repairs for a cabin filter, alignment, and some issue with the battery that I still don't understand. They also suggested it was time to rotate my tires although this was just done recently. Moral of the story: these dealers are going to make money hand over fist from this recall. I rejected all of the repairs out of principle (which might be cutting off my nose to spite my face, I don't know).