The gadolinium contrast class action lawsuits took a hit last week when the MDL Panel denied class certification which would have consolidated all the federal court cases under one roof.  But I'm convinced there will be an MDL class action in the gadolinium contrast cases in the next year.  These deposition disease cases are still heating up in spite of this setback.
If you are a victim or a lawyer getting calls from clients, here are 7 things you need to know about the gadolinium contrast litigation.
What are GBCAs?
 Gadolinium-Based Contrast Agents (GBCA) are drugs used in either magnetic resonance imaging (MRI) or magnetic resonance angiography (MRA). The rare earth metal Gadolinium has strong paramagnetic properties, which improves imaging accuracy. GBCAs come in the form of a dye that is injected into an individual prior to undergoing an MRI or an MRA procedure.
Is Gadolinium safe to use?
 Gadolinium can be deposited in body tissue such as the brain. However, its toxicity remains inconclusive. According to the University of California, San Francisco's Department of Radiology & Biomedical Imaging, less stable compounds are more likely to be deposited in the brain than more stable compounds. UCSF also notes that they themselves use Gadavist, which is supposedly a more stable Gadolinium agent.
Clearly, GBCAs are not completely safe for everyone. They are known to be unsafe for those with kidney problems. This is because they cannot filter gadolinium from their system. The FDA had previously issued a warning in 2010 which noted the connection between GBCAs and nephrogenic systemic fibrosis (NSF), a rare disease associated with people who have kidney failure.  These cases resulted in millions of dollars in settlements.  Our law firm very successfully handled some of these cases.
No one is arguing there should be a recall of gadolinium contrast dye.  What plaintiffs' lawyers and victims are saying is that people should be told of the risks.
FDA warning
 On December 19, 2017, the FDA announced new class warnings and other safety measures for GBCAs. One such measure was to require a new patient Medication Guide with updated information. Every patient would be asked to read this prior to being injected with GBCAs. They also require that GBCA manufacturers conduct studies involving both humans and animals to better understand its effects on the body.
Despite the warning, the FDA also notes that gadolinium deposits in the body have not been linked to adverse health effects in people with functioning kidneys. They also concluded that the benefit of approved GBCAs outweighs any potential health risks posed by them. This indicates that more research needs to be conducted to further determine Gadolinium's impact on those with no prior kidney problems.
Nephrogenic systemic fibrosis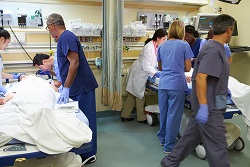 Nephrogenic systemic fibrosis (NSF) is a disease that occurs primarily in people with advanced kidney failure, regardless of whether or not they are undergoing dialysis. GCBAs may also cause NSF in people who have advanced kidney disease. NSF also causes thickening and darkening on significant areas of the skin. It can also affect the heart, kidneys, and lungs. It can also contract muscles and joint tendons. NSF progresses very quickly. Symptoms happen within days to months after exposure. There is clear warning now so any new NSF cases if going to be a medical malpractice claim.
Gadolinium deposition disease
Gadolinium deposition disease (GDD) is a condition in which people with functioning kidneys develop symptoms. Symptoms include bone pain, "brain fog," chronic headaches, skin tightening, and itchy skin. Like NSF, it can develop quickly. While GDD symptoms resemble NSF, a 2016 study concluded that gadolinium toxicity "features not observed in that condition." They also felt that GDD is "a presumed GBCA toxicity in patients with normal renal function." Their final conclusion was that there needs to be more research on GBCA toxicity to better determine how safe it is. However, this indicates that gadolinium may not be as safe as the FDA has stated.
Norris lawsuit
It is always amazing — and a little depressing — to me when a celebrity ignites the flame for litigation.  We should not need a celebrity to tell us something is wrong with a medical device like gadolinium.  That said, in November 2017, Gena Norris, wife of actor Chuck Norris, filed a lawsuit in San Francisco Superior Court. The suit's defendants include McKesson Corporation, Bracco S.pA., and ACIST Medical Systems Inc., which are all GBCA manufacturers. The lawsuit alleged that gadolinium deposits have made her weak and fatigued.
Ms. Norris claimed to experience intense pain and burning sensations. This happened after she underwent three MRI scans over eight days. The Norris' sought out chelation therapy, a controversial medical procedure used to remove heavy metals such as lead and mercury from the body. The lawsuit also seeks to cover past and future medical expenses and compensation for lost income. According to Chuck Norris, he had to turn down movie roles in order to care for his wife.
Denied centralization of lawsuits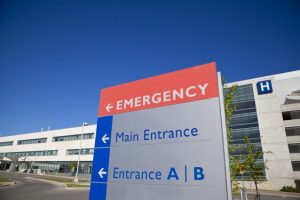 While there have been similar lawsuits pertaining to GBCAs, the courts have decided to not centralize the lawsuits. On October 10th, the U.S. Judicial Panel on Multidistrict Litigation denied centralizing several lawsuits pertaining to GBCAs. The lawsuits mentioned were filed in the District Courts of California, Massachusetts, Illinois, and Arizona. The U.S. Judicial Panel on Multidistrict Litigation issued an order denying transfer, stating that "injuries alleged in each case appear to be highly plaintiff-specific… involving different formulations." The order also notes that "the actions involve GBCAs manufactured by one or more of four different defendant groups." What this means is each lawsuit involved varying injuries and there are too many different defendants. There are too many different variables that would allow for centralization to take place. I still think these concerns will be alleviated when we have more volume, maybe there are multiple gadolinium MDLs.  But these cases will not stop coming.