On Monday,  shares of the Chinese pharmaceutical manufacturer Zhejiang Huahai Pharmaceuticals (ZHP) took a hit. Its Shanghai Stock Exchange-listed stock fell ten percent. They have fallen lower today.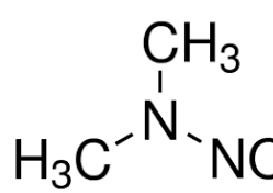 This was ZHP's biggest drop in three months. According to the company, the U.S. Food and Drug Administration (FDA) and European regulators made moves that would hurt its export business. They also noted that they might be facing risks such as being sued by European consumers. ZHP added that it already has lawsuits filed against them and its distributors in the United States. This will hurt much of their business as 61 percent of its total revenue came from outside China.
What this shows is how much of the global market relies on Chinese-manufactured pharmaceuticals. It also highlights how while Chinese made drugs are supposedly cheaper, there are less regulations in what kind of ingredients are found. This can be a problem, as it allows for harmful ingredients to be found in pharmaceuticals being imported to the United States, the European Union, and other parts of the world.
FDA halts imports of ZHP-manufactured drugs
On Friday, September 28th, the FDA stopped imports of drug ingredients made by ZHP. This was due to the fact that ZHP-manufactured valsartan contained N-nitrosodimethylamine (NDMA), a potential carcinogen. According to the FDA, they found major manufacturing process issues while inspecting a ZHP plant. They said that the freeze on imports would continue until ZHP improves its quality control systems.
On October 5th, the FDA issued an import alert, listing the substances manufactured by ZHP that are not allowed to enter the United States.
FDA's redacted report on ZHP
About three months earlier, the FDA released a heavily-redacted report on ZHP. Known as Form 483, it heavily criticized ZHP, pointing out several problems at their manufacturing site. While there is no direct mention of Valsartan or NDMA, one of the FDA's complaints involves a redacted pharmaceutical substance known to contain a redacted impurity. This implies that the redacted substances in Form 483 may include valsartan and NDMA. They also criticize ZHP's quality management and its handling of products that contain impurities. The FDA felt that ZHP did not adequately assess the risk of the contaminated valsartan. This report shows how important quality control should be for pharmaceuticals. It also highlights the downside of importing drugs from a country with fewer regulations. While it may be cheaper to import these drugs, these drugs may not conform to FDA standards.
EU inspection finds that ZHP site was non-compliant for valsartan manufacture
As ZHP distributes its drugs worldwide, the European Union has also issued warnings on contaminated valsartan. According to the European Medical Association (EMA), they failed to comply with Good Manufacturing Practice (GMP) with regard to valsartan at their site in Linhai, China. The EMA issued a non-compliance statement. As a result, that site is not authorized to produce valsartan for consumption in the EU. Marketing authorization holders are not allowed to use valsartan from that site for pharmaceutical production.
This resulted from a European inspection, which was completed in September 2018. It discovered similar issues that were mentioned in Form 483. The report found that there were deficiencies in how the company investigated both impurities NDMA and NDEA, both found in valsartan. It also noted that ZHP failed to assess the risk that these contaminated valsartan tablets had.
Missouri class action lawsuit
Last month, a Missouri man filed a class action lawsuit in the U.S. District Court for the Eastern District of Missouri. He filed it against ZHP and its distributors Solco Healthcare U.S., LLC, Prinston Pharmaceutical, Huahai US, Inc. The man felt that the manufacturer's made "false and misleading representations" about the drugs.
New York class action lawsuit
On August 16, two New York residents filed a lawsuit against Solco and Prinston. The other defendants in the case include Walgreens and Throggs Neck Pharmacy, both of which sold NDMA-contaminated valsartan to the plaintiffs. The lawsuit was filed in the U.S. District Court for the Southern District of New York.
What should I do if my valsartan medication is on the recall list?
If your valsartan medication is on the recall list, do not stop taking it immediately. Instead, contact your doctor or pharmacist. They will give you the best course of action. They can give you either a valsartan medication not on the recall list or alternative treatment.
What to do?
If you have been taking one of the recalled valsartan drugs manufactured by Teva or Solco Healthcare and you have cancer,  you should contact Miller & Zois to discuss whether you have a potential claim.  Get a free online consultation.