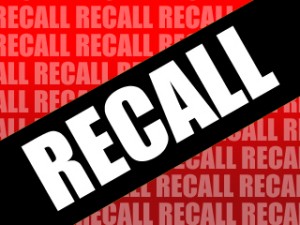 NOW Foods is voluntarily recalling selected lots of its Brewer's Yeast Tablets due to the presence of an undeclared milk alergen. People who have an allergy or severe sensitivity to milk run the risk of a serious or life-threatening allergic reaction if they consume these products, and should stop taking them immediately. The presence of a milk allergen was discovered during an FDA inspection of NOW's supplier of Brewer's Yeast tablets, and was confirmed through allergen testing by NOW. No illnesses or adverse events have been reported to date.
The recall covers Brewer's Yeast tablets, 10 grain, 650 mg, in bottle sizes:
200 tablets – product code 2410
500 tablets – product code 2412
These products were distributed throughout the United States and other countries. The affected U.S. lot numbers for product 2410 are:
The affected U.S. lot numbers for product 2412 are:
The product code is located on the label and the lot number is located on the bottom of the package. These lots were produced between March and June 2011.
All other NOW Foods products, including Brewer's Yeast product code 2420, are not affected and are not involved in this recall.