BMW is set to recall about 134,000 5 Series cars because the tail lights may be defective.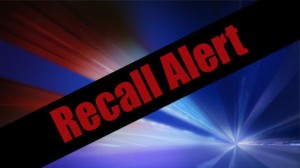 The vehicles at issue are 2008-10 models.   The car maker says that a complication with an electrical connection cause the brake lights, backup lights, turn signals, and taillights to fail. Here's a small consolation: the high-mounted brake light would continue to work.
So far, there are no reports of any accidents or injuries, which certainly does not mean they have not happened.
BMW is doing what these guys do: pretending it's no big deal.  They have said that they don't believe consumers are at risk but they're doing the recall because they feel like they already set a precedent after a similar problem a few years back with almost a quarter of a million 241,000 3 Series.  What heroes!  Geez!  How about learning from your mistakes and getting it right?
I find the whole thing annoying.  They're doing the recall and saying you really don't have to have it done, playing up the idea that it is "voluntary" and not a big deal.  If no one gets hurt, it really is not a federal case.  But just man up and take responsibility and fix the thing.  Consumers will love you for it.  Because no automakers seem willing to fully embrace responsibility when these things happen.