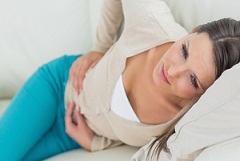 Benicar, prescribed to treat hypertension and high blood pressure, keeps blood vessels from narrowing and improving blood flow.  Unfortunately, for some consumers, the side-effects far outweigh the benefits.  While first released on the market in 2002, it wasn't until June 2013 that the FDA issued a warning that Benicar can cause sprue-like enteropathy.
Sprue-like enteropathy is a disorder that can present itself with side effects much like that of celiac disease.  Symptoms such as chronic diarrhea, substantial weight loss, vomiting, dehydration, villous atrophy, and even colon perforation – all serious side-effects, all of which typically stop once the medication is discontinued.  Which is pretty strong evidence of a connection, right?
So the result of this litigation was in August 2017, Daiichi Sankyo agreed to pay $300 million the lion's share of these cases.
What is Benicar?
Benicar is a prodrug (olmesartan medoxomil) that is metabolized to olmesartan. Both olmesartan medoxomil and olmesartan are angiotensin II receptor antagonists. Pharmacologically, Benicar had an seemingly attractive profile with once-daily dosing which is obviously easy on patients.
It also seems to be effective, too.  There double-blind placebo-controlled trials that found that Benicar was effective in reducing blood pressure.   So what is the problem?
Well, for years, users had been suffering from these complications, without realizing that they could be caused by the medication.  Often the Benicar problems were misdiagnosed as Celiac disease, but Celiac disease suffers can largely control their symptoms by eliminating gluten from their diet – something that does not improve with Benicar users.  While the side-effects typically stop once users cease taking the medication, if taken long enough, a user can be left with long-term intestinal damage, damage such as villous atrophy.
Villous atrophy does not sound good.  And it's not.   This occurs when the villi, the microscopic, finger-like tentacles that line the wall of the small intestine erode away, leaving a virtually flat surface.  This can cause the prevention of the absorption of nutrients and reduce digestive capabilities.  If left untreated, this condition can cause dehydration, malnutrition, and a weakened ability to fight off illness.
2013 FDA Announcement
With the 2013 FDA announcement that the drug would require an update on these risks, there came a small flood of Benicar lawsuits that are growing into a big one.  Daiichi Sankyo, manufacture of Benicar, Benicar HCT, Azor, and Tribenzor, has been accused by users of failing to adequately warn consumers and the medical community about the risk of sprue-like enteropathy condition associated with the use of Benicar.
What Happened?
These cases settled for $300 million.  There were five holdouts who wanted to take their case to trial.  In 2018, one plaintiff's lawyer tried to withdraw from the client's case.  A federal judge did not allow the lawyer to withdraw.  Why?  "If counsel is now 'scared off' by the prospect of paying for trial, counsel should not have undertaken the representation of plaintiff in the first instance," U.S. Magistrate Judge Joel Schneider found.