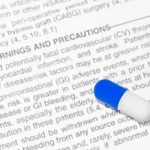 Benicar, a commonly prescribed medication used to treat hypertension or high blood pressure, has been prescribed over 58 million times since its introduction in 2002.  With numbers like that, amounting to more than $4 billion in sales, it's a surprise Benicar manufacturer Daiichi Sankyo, isn't facing more lawsuits – yet.  Yet being the key word here as more lawsuits are expected to come down the pipeline.
Much has been researched and written about the link between Benicar and sprue-like enteropathy.  First published in 2012, studies reported on cases similar to celiac disease among users of the blood pressure drug, that resolved when the medication was no longer used.  In July 2013, almost two years ago, the FDA required Daiichi Sankyo to update the Benicar warning label advising of the increased risk of sprue-like enteropathy.  Yet the drug maker continues to suggest that reports of enteropathy are rare and as such, adamantly opposes the centralization of all Benicar lawsuits in a Multidistrict Litigation (MDL).
Plaintiffs, however, disagree.  A motion is currently pending before the U.S. Judicial Panel on Multidistrict Litigation, filed in December by one of the several dozen individuals who have filed nearly identical complaints in courts nationwide.  Centralizing claims before one judge a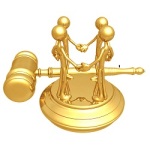 s part of a federal MDL helps to avoid duplicative discovery into common issues in the case, eliminate conflicting pretrial rulings, and also serves the convenience of the parties, witnesses, and courts.
Unlike a class action, where plaintiffs join together in one action and share whatever verdict or settlement is produced, an MDL consolidates lawsuits for pretrial processes so that both sides can share in the fact-finding discovery and possible bellwether trials. If settlements are not reached prior to trials, each case is sent back to its original court for final resolution.
There are at least 15 product liability complaints at this time, pending in U.S. District Courts, involving Benicar injuries. The claims argue that Daiichi Sankyo and distributor, Forest Laboratories, failed to properly warn consumers and their doctors about the serious nature of Benicar side effects such as sprue-like enteropathy. Additionally, Daiichi Sankyo faces 30 lawsuits alleging Benicar-related injuries in New Jersey state court, where litigation has already been centralized under one judge.
Defendants Fighting Our Class Action
In a 20 page opposition filed on January 23rd, Defendants claim an MDL is not necessary, stating that the condition has been reported as rare.  Plaintiff's motion offers an explanation for this and states that reports have been rare because the association between Benicar and sprue-like enteropathy was only recently discovered.  The original 2012 published findings reported 22 patients suffering from the Benicar induced issues, but by the end of that year, a total of 60 probable cases were noted.  One of the study's authors stated that she believed that to be the tip of the iceberg.
Still, Defendants' opposition explores each case currently filed and contends that the different phases of discovery and litigation of each case support the denial of the Plaintiffs' motion. They further maintain that the Plaintiffs' argument that, "dozens of cases will be filed in the future" is speculation and not a reason to entertain transferring cases to an MDL. "Whether a dozen or more additional cases will be filed has yet to be seen, and this Panel should not speculate about what might happen in this litigation based on Plaintiffs' counsel's suppositions."
Defendants express one last concern that the creation of a multidistrict proceeding may encourage the filing of numerous copycat actions, actions with little or no merit.  Of concern is the fact that diligent efforts may not be made to ensure the viability of these claims, in an attempt to gain leverage based on a large volume of cases and that the filing of these copycat actions would create additional burdens and expense for the parties.
Whether or not there are enough cases currently filed to warrant an MDL remains to be seen, and a hearing in the matter has yet to be scheduled.  But something tells me that if the Plaintiffs' motion is denied, a reconsideration won't be too far off.  The claims being filed are not tapering off and by all accounts are expected to increase drastically.  Courts have to know that an MDL is inevitable, and that denying the Plaintiffs' motion at this stage is merely delaying the inevitable.  I think that will top the balance, but it remains to be seen.
Contact Us
Obviously things are early in Benicar litigation, but you should hold off as there are deadlines in these matters.  If you or a loved one has been affected by the potential side effects of one of the Benicar medications, there could be compensation for your injuries.
We can help you pursue a claim to maximize the amount of money you will receive.  Contact us at 1.800.553.8082 or get a free, no-obligation consultation here at your convenience.