This is just crazy.  It what appears to be a rerun of a rerun, the FDA has once again updated its recall list of valsartan-containing products. If you are currently taking Valsartan, you must check that list to see your medication may or may not be on it. If you are unaware of the previous valsartan recalls, please inform yourself as this will help you become more informed on how these medications may affect your overall health. You must also know about the lawsuits involving NDMA-contaminated valsartan, as it shows what kind of hardships people might experience after taking these tainted drugs.
What was added to the recall list?
The FDA added valsartan-containing products under the brand name RemedyRepack to its recall list. Their tests determined that the valsartan brand contained N-nitrodimethylamine (NDMA), which is considered a carcinogen by both the Environmental Protection Agency (EPA) and the FDA. The pharmaceutical companies Prinston and Solco distribute this brand. Both Prinston and Solco are involved in class action lawsuits throughout the United States that involve their distribution of already recalled valsartan-containing products. This updated recall list highlights the extent of how many valsartan-containing products are contaminated.
What were the initial valsartan recalls?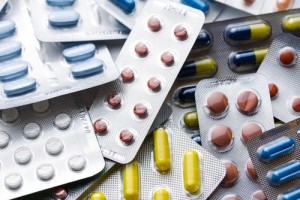 The initial valsartan recalls occurred in July. It involved products were manufactured by the Chinese pharmaceutical company Zhejiang Huahai Pharmaceutical (ZHP). Upon discovery of NDMA in ZHP-manufactured valsartan products, various countries announced recalls.
The first recall was announced by the European Union in early July. This came after the European Medical Association initially announced that they would be reviewing ZHP-manufactured valsartan. Taiwan followed suit, announcing their recall. This was announced after their Food and Drug Administration discovered six different valsartan brands were contaminated. Canada then issued a recall around the same time. A few days later, the FDA announced their recall on July 13th. These successive recalls highlight how widespread these products are throughout the world.
How harmful is NDMA to my own health?
There is little research conducted over NDMA's link to cancer. According to a Danish study, there was no increased short-term cancer risk in patients using NDMA-contaminated valsartan compared to valsartan with NDMA. However, the study recognized that their results do not necessarily show that NDMA is not carcinogenic to humans. Researchers note that studying NDMA's long-term effects was not possible in the study. They concluded that there need to be further studies done, that look at the possibility of long-term exposure to NDMA's link to cancer. While this might give you some piece of mind, cancers usually take many years to develop, which necessitates further studies.
Not only is NDMA a potential carcinogen, it is also very harmful to the liver. According to the CDC, food and drink contaminated with NDMA can poison and kill people. Animals that consume food and water containing high levels of NDMA over several days or weeks developed a non-cancerous liver disease. Rodents that have consumed NDMA-contaminated food and water for several weeks would get lung and liver cancer as a result. Short-term exposure to air containing 16 parts per million (ppm) of NDMA can lead to liver damage and death in animals.
Lawsuits currently being filed throughout the US
There are currently lawsuits in Tennessee, Missouri, and New York involving ZHP and its distributors such as Solco and Prinston. Each of them notes that the plaintiffs suffered economic damages by taking NDMA-contaminated drugs. They also note how each of the plaintiffs has accrued further medical expenses as a result. The plaintiffs in each case allege that ZHP failed to disclose that their valsartan-containing products were contaminated with NDMA.
What should I do if I am taking a valsartan-containing product on the recall list?
If you are taking a product that is found on the recall list, do not stop taking it altogether immediately. Cancers take a relatively long time to develop, giving you ample time to consider other valsartan-containing products or alternative treatment. Instead of stopping your medication intake, you should contact your doctor or other medical professional as soon as possible. The FDA recommends that patients continue taking their medication until their doctor or pharmacist provides a valsartan-containing product not on the recall list or alternative treatment. They also have a list of valsartan-products that are not on the recall as well. If your medication is on that list of non-recalled valsartan products, continue to comfortably take your medication without any concerns.
 You could have a legal claim…
If you are one of the thousands of people that have been taking Valsartan to treat high blood pressure or other conditions, you may have been injured by the NDMA contamination. Thousands of Valsartan lawsuits will likely be filed over the Valsartan contamination. If you think you may have been harm by contaminated batches of the drug, contact the attorneys at Miller & Zois today. We can help investigate your case and determine whether you might have a valid claim. Call us at 800-553-8082 today or get a free online consultation.